Goldman Sachs believes the recorded music business will almost treble in size by 2030. GP Bullhound predicts Spotify will surpass 200m subscribers over the next two years.
Spurred on by optimistic forecasts like these, institutional investors are flinging eye-opening sums towards the music business.
Last year alone, over $1bn was spent across just five music acquisitions: SONGS Music Publishing (circa $160m), Carlin Music ($240m), Imagem Music Group ($550m), Broken Bow Label Group ($100m) and Spinnin' Records ($100m).
With multiples spiralling ever higher, this is great news for those who have built companies on music rights, and who are waiting for the right time to cash out.
But what of individual artists and songwriters – especially those who don't want to sell their copyrights wholesale? How do they take advantage of music's modern-day gold-rush?
Royalty Exchange believes it offers the exact financial solution these creators require. And, ultimately, it's confident it can create a transparent market where a billion dollars can be deployed for rights holders along the way.
---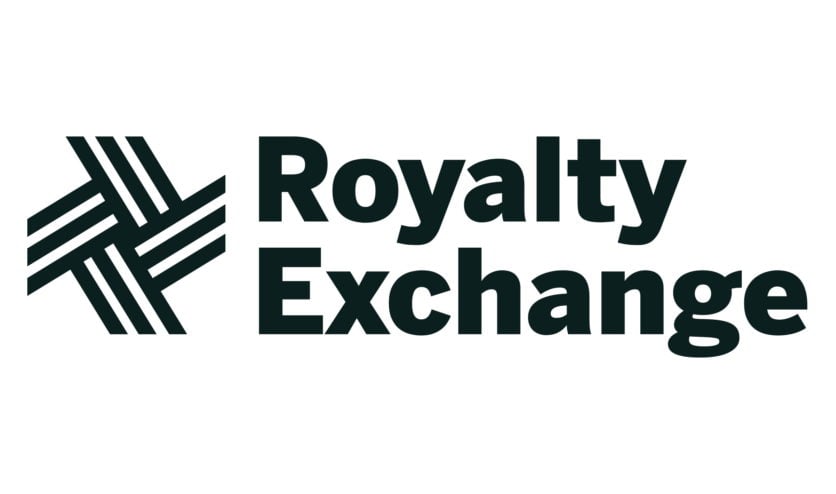 Denver-based Royalty Exchange has been around as an online music royalties auction house since 2011, but got a fresh lease of life in 2016 when it was bought out by new owners.
The site's commission-based structure runs like that of a real estate agent, with similarly tight margins. If lots of deals are going down for big money, Royalty Exchange does well; if lukewarm interest results in lukewarm sales prices, it struggles.
Right now, the 2016 takeover looks like a smart move. Last year, Royalty Exchange closed no less than $8.8m in deals on its platform – up 108% year-on-year – across 144 auctions.
That annual figure looks certain to rise above the $20m mark in 2018.
"Doing $1 million a month in auctions sounds good, but we're really only getting started."
"We've had several months where we closed over $1 million in auctions, and that's now our new benchmark," Royalty Exchange CEO Matthew Smith (pictured) tells MBW. "We don't always hit it, but when we don't there's a reckoning."
He adds: "Doing $1 million a month in auctions sounds good, but we're really only getting started."
The multiples paid for royalties on the platform have increased significantly over the past couple of years.
In 2016, notes Smith, the average sale price for commercial music on Royalty Exchange was around six times its typical annual earning figure. In 2017, though, auctions were closing for as high as 12x… or higher.
"Investors are hungry for this kind of opportunity," says Smith, confirming that Royalty Exchange has more than 22,000 registered investors in its database. "There is a worldwide shortage of income-generating investment opportunities. These are investors actively seeking ways to deploy capital."
He adds: "Our investors come from all over the world. Most are high net worth individuals from outside the music business."
---

Sales on Royalty Exchange last year included a bundle of rights associated with Sesame Street's theme songs, which were acquired for a handsome $580,000 – representing a 5.4X multiple on their prior annual profit.
Other recent standout deals on the platform include the purchase of a chunk of songwriter performance rights to Barry White's 'You're The First, The Last, My Everything' – which went for $73,000 (10.9X).
The site also hosted the recent sale of of the mechanical, performance and sync royalty streams to Etta James's classic Something's Got A Hold On Me, which went for $144,000 (7X).
And it probably won't surprise you to hear that the burgeoning world of hip-hop has provided much of the other activity on Royalty Exchange of late: over the past 12 months, royalty streams in songs performed by the likes of Kanye West, Migos, TI, Trey Songz, Timbaland and Drake have changed hands on the platform.
However it's also seen its fair share of other genres, including country, rock, metal, electronic/dance, and even a recent spate of worship music.
---
One thing that distinguishes Royalty Exchange for songwriters is the fact that so many of its transactions involve only a slice of their income streams. This allows creators to maintain ownership of their copyrights, while still realizing some serious capital.
"We started with PRO-based income simply because it was the easiest royalty stream to transfer to new owners," explains Smith.
"Now that we've proved our model, we're doing many more bundled rights deals – mechanical, sync, sound recordings and more. Public performance royalties were a great way to test the waters, but we're now expanding."
"I firmly believe that the right amount of capital injected into your life at the right time can create an outsized impact on your life."
Selling a segmented royalty stream rather than an entire catalogue is a new option artists and songwriters haven't had before, and opens up new possibilities. Yet for decades, songwriters in particular have lived by one survival maxim over any other: your royalties are your pension – sell them at your peril.
During the current financial purple patch for music copyrights, is that advice becoming a little less set in stone?
"It depends on your individual situation as a seller," advises Smith. "Sure it's good to sell when demand is high, like it is now. But your personal situation makes a huge difference in making that decision."
He adds: "I firmly believe that the right amount of capital injected into your life at the right time can create an outsized impact on your life. It creates leverage and options in a way that can put you in a far better position both today and in a decade from now than you could ever achieve without it."
---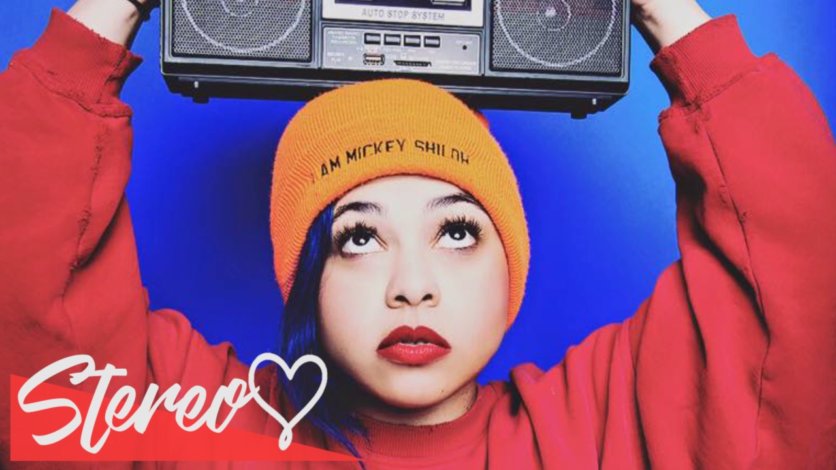 For instance, Royalty Exchange worked with a songwriter named Mickey Shiloh last year, helping her raise money to kick start the next phase of her career. After writing songs for the likes of Janet Jackson, Britney Spears, and Jennifer Lopez, Shiloh is making the jump to establishing herself as a recording artist.
She sold her songwriters share of royalties in the catalog she created as a songwriter, and used it to pay for studio time, music videos, and other costs associated with recording her own music. (And by the way, kept all her publishing in her back catalog as well).
"It's perfect because now I'm focused more on my own stuff rather than trying to land placements for the old stuff," she said. "Once I understood that I could sell my songwriter's share and keep my publishing, it just felt right. Now I'm moving forward with a fresh start."
---
The goal now for Royalty Exchange is to attract many more songwriters and copyright owners to the platform, in addition to helping change the way the investment community thinks about royalties.
For too long, says Smith, the buying and selling of music assets has operated too often like a closed shop – with labyrinthian processes which put off outsiders.
"More and more investors are now coming to understand royalties as an investment class," he comments."It wasn't too long ago that only very sophisticated, well-connected financiers participated in the space. That's changed dramatically and the ability for individual investors to participate is still accelerating.
"Ultimately, our goal is to operate a platform where over $1 billion of capital can be deployed into music and other types of creative intellectual property royalties."
"Our open and transparent approach produces better outcomes for all rightsholders. In fact, I think the lack of competition and transparency to date has only served to undervalue royalties. Information and transparency increase market participation which equals more competition, greater liquidity and higher multiples."
He adds: "Ultimately, our goal is to operate a platform where over $1 billion of capital can be deployed into music and other types of creative intellectual property royalties.
"That will require expanding beyond just the auction platform, which is why we created Royalty Flow."
---
Royalty Flow Inc is the next string to Royalty Exchange's bow, taking the company beyond the realm of the online auction house and into Wall Street.
Launched via a mini-IPO last year, Royalty Flow appeals to investors by selling equity shares in its company. Through these purchases, shareholders also buy into royalty streams managed by the firm.
The first asset in Royalty Flow's portfolio is a biggie: a share of up to 25% of FBT Productions' master recording royalties in Eminem's catalogue from 1999-2013.
FBT Productions – aka Jeff and Mark Bass – earn royalties on every Eminem album during this period, including classics such as The Slim Shady LP, The Marshall Mathers LP and The Eminem Show.
"Royalty Flow was created specifically to accommodate the kinds of catalogues that are not appropriate for the auction platform," explains Smith.
"Auctions carry an element of price risk that those selling higher value catalogues won't accept. And investors are only interested in acquiring sole ownership of catalogs up to a certain price limit.
"When you start talking about catalogs in the millions of dollars, a winner-takes-all auction makes less sense."
---

Royalty Flow raised over $5.7m in its initial stages last year, and now has an investment bank on board to bulk that number up before the end of April. The next step will be to float publicly on NASDAQ.
The company is confident it can raise yet more multiple millions with which to acquire royalties, and launching with a stake in Eminem's music was certainly an attention-grabbing start.
But why should investors put their faith in Royalty Flow's ability to cherry-pick the right assets to acquire in future?
"We certainly have to earn their confidence in every transaction we make," says Smith. "I think we've done a great job in our first asset, and have a great pipeline of interest that I'm sure will only bolster their confidence further."
"We have to earn [our investors'] confidence in every transaction we make."
To cement that objective, last year Royalty Exchange hired industry veteran Nick Terzo as VP of Strategic Development. The exec, who previously worked at the likes of Maverick Records, Madison House, Columbia and Hollywood Records, is, according to Smith, already negotiating a multitude of interesting deals the firm hopes to close and announce soon.
"We look for assets with a track record of earnings, and that are likely to benefit from the macro growth trend of streaming in the music business," says Smith.
"We also look for great partners – sellers that are proven and aggressive stewards of the catalog. If we're buying a passive interest, we want to make sure the person holding the active interest is holding up their end."
---
The driving objective across both Royalty Exchange and Royalty Flow, says Smith is "democratizing access for both buyers and sellers – democratizing access to capital for artists, and democratizing access to royalty assets for investors".
It's a lofty ambition, but one crafted in the centre of a music industry awash with gleaming valuations and plenty of hard cash. Where does Smith believe his company can get to over the next decade – and is that billion dollar sales target a truly realistic one?
"It's impossible to say what 10 years from now will look like," he says. "But I can point you to the company we modeled the business after – Royal Gold. They buy royalty interests in gold mines.
"They started out from virtually nothing ten years ago and now have a market cap of over $5 billion, with only 24 employees."
He reiterates: "Ultimately, our goal is to create a platform where a billion dollars of royalties can be deployed.
"That'll take more than the auction platform and Flow to achieve. But if we didn't think there was a billion dollar opportunity here, we wouldn't be pursuing this in this way."Music Business Worldwide