Each year, global recorded music body IFPI publishes a Top 10 list of artists, reflecting the biggest revenue-generating acts across all formats during the prior calendar's 12 months.
The list for 2020 was released by IFPI last week, and is historic for a couple of reasons. Firstly, it's led by a non-US or UK artist for the first time, with BTS pipping Taylor Swift and Drake to the top spot.
Secondly, artists whose recorded music is/was affiliated with Universal Music Group occupy no less than nine spots in the entire Top 10. (Technically that's nine-point-something when you include BTS: most of the K-pop stars' music is released via Big Hit / Sony Music in major international territories, but their Japanese-language recordings go through Big Hit / Universal Music Japan.)
MBW has noticed the IFPI's new list is one for the history books for another reason, too: It's the first ever official global Top 10 released by the IFPI that doesn't contain a single British act.
IFPI has been issuing these annual Top 10 lists since 2013, when British boyband One Direction were the biggest-selling artist on the planet, ahead of Eminem and Justin Timberlake.
In each of the seven years following these debut 2013 rankings, one or more British artists have appeared: in 2014 (One Direction, Coldplay, Sam Smith); in 2015 (Adele, Ed Sheeran, Sam Smith); in 2016 (David Bowie, Adele); in 2017 (Ed Sheeran); in 2018 (Ed Sheeran, Queen); and in 2019 (Ed Sheeran, Queen, The Beatles).
Yet in 2020, the Top 10 was made up of seven US-born artists and three Canadians, plus BTS representing South Korea.
Canada's three citizens on the list were Drake (No.3), The Weeknd (No.4), and Justin Bieber (No.10).
The artists born in the United States were Taylor Swift (No.2), Billie Eilish (No.5), Eminem (No.6), Post Malone (No.7), Ariana Grande (No.8) and Juice WRLD (No.9).
Last year was a particularly odd 12 months for the record business – and all of us – of course, with many superstars who were expected to return with new albums (Ed Sheeran and Adele included) instead holding back their new LPs for another time.
Yet the new IFPI list is bound to further fuel theories and questions over the UK's ability to transform its homegrown artists into global superstars in an increasingly competitive worldwide streaming landscape.
There will be just as many theories, we expect, pointing to the fact that – Dua Lipa excluded – 2020 was a particularly/oddly quiet year for releases from major UK stars. And that if Coldplay, Ed Sheeran, Adele etc. return in 2021, this year's list might end up looking rather different.
(We should also note that in terms of the IFPI's biggest moneymaking albums of 2020, across all formats, two British artist efforts – Harry Styles's Fine Line at No.5 and Dua Lipa's Future Nostalgia at No.10 – made the Top 10, which was led by BTS's MAP OF THE SOUL: 7.)
You can see the IFPI's Top 10 artist list for every year going back to the debut rankings in 2013 below (British artists have an asterisk next to their names).
---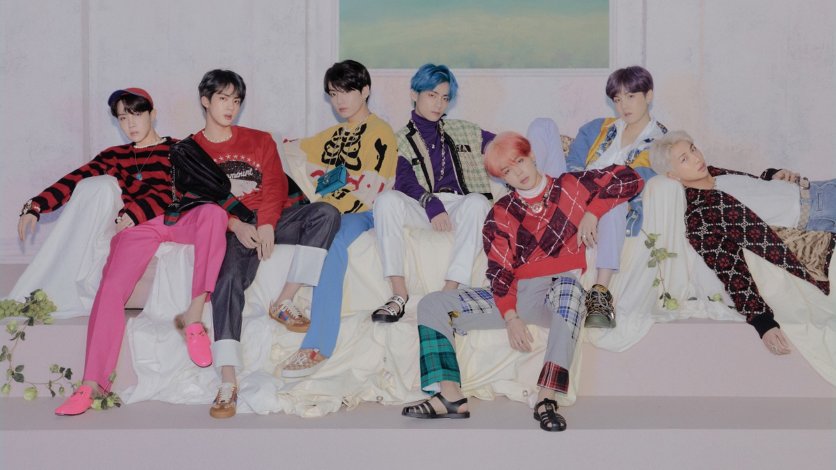 ---
2020
BTS
Taylor Swift
Drake
The Weeknd
Billie Eilish
Eminem
Post Malone
Ariana Grande
Juice WRLD
Justin Bieber
---
2019
Taylor Swift
Ed Sheeran *
Post Malone
Billie Eilish
Queen *
Ariana Grande
BTS
Drake
Lady Gaga
The Beatles *
---
2018
Drake
BTS
Ed Sheeran *
Post Malone
Eminem
Queen *
Imagine Dragons
Ariana Grande
Lady Gaga
Bruno Mars
---
2017
Ed Sheeran *
Drake
Taylor Swift
Kendrick Lamar
Eminem
Bruno Mars
The Weeknd
Imagine Dragons
Linkin Park
The Chainsmokers
---
2016
Drake
David Bowie *
Coldplay *
Adele *
Justin Bieber
Twenty One Pilots
Beyoncé
Rihanna
Prince
The Weeknd
---
2015
Adele *
Ed Sheeran *
Taylor Swift
Justin Bieber
One Direction *
Coldplay *
Maroon 5
Sam Smith *
Drake
The Weeknd
---
2014
Taylor Swift
One Direction *
Ed Sheeran *
Coldplay *
AC/DC
Michael Jackson
Pink Floyd *
Sam Smith *
Katy Perry
Beyoncé
---
2013
One Direction *
Eminem
Justin Timberlake
Bruno Mars
Katy Perry
P!nk
Macklemore and Ryan Lewis
Rihanna
Michael Buble
Daft Punk
Music Business Worldwide