Two of the biggest artists on the planet have joined the superstar names fighting to change the US Digital Millennium Copyright Act in Congress.
Last week, MBW broke the news that the likes of Lady Gaga, Beck and Sir Paul McCartney had signed a petition against aspects of the DMCA – specifically, the safe harbor provisions which allow YouTube not to be held legally liable when its users infringe  copyright.
On Monday, we obtained the full list of 186 artists had signed an open letter to congress on the matter, with Taylor Swift also amongst the signatories.
Now the exec behind pulling the letter together, Irving Azoff, has taken to Twitter to let off some steam – and reveal the latest additions to the protest.
"This is historic. 500+ creators and 20+ companies united," said Azoff, with an image of the advert signed by the stars (see below), which says the DMCA "simply doesn't work".
"Thanks to Bruce Springsteen and Bruno Mars for being the latest to join us," he added.
"If selling ads doesn't make enough money to pay artists, then it's bad business."

IrvinG Azoff
""Labels made deals with YouTube out of desperation. It's pennies & whack-a-mole. How can labels renew YT deals with so much artist pressure?"
He went on: "YouTube can stop leaks of their own programs and keep them behind the paid wall…. but YouTube won't keep music that leaks or demos that artists don't want released off YouTube.
"If selling ads doesn't make enough money to pay artists, then it's bad business. US vinyl sales generated more revenue than [YouTube] advertising."
"This isn't about YouTube.  It's about safe harbor. The playing field should be even for all digital players…
"Apple, Spotify & Pandora don't hide behind safe harbor.
"The future is streaming. The future is also contingent on paying artists and writers fairly."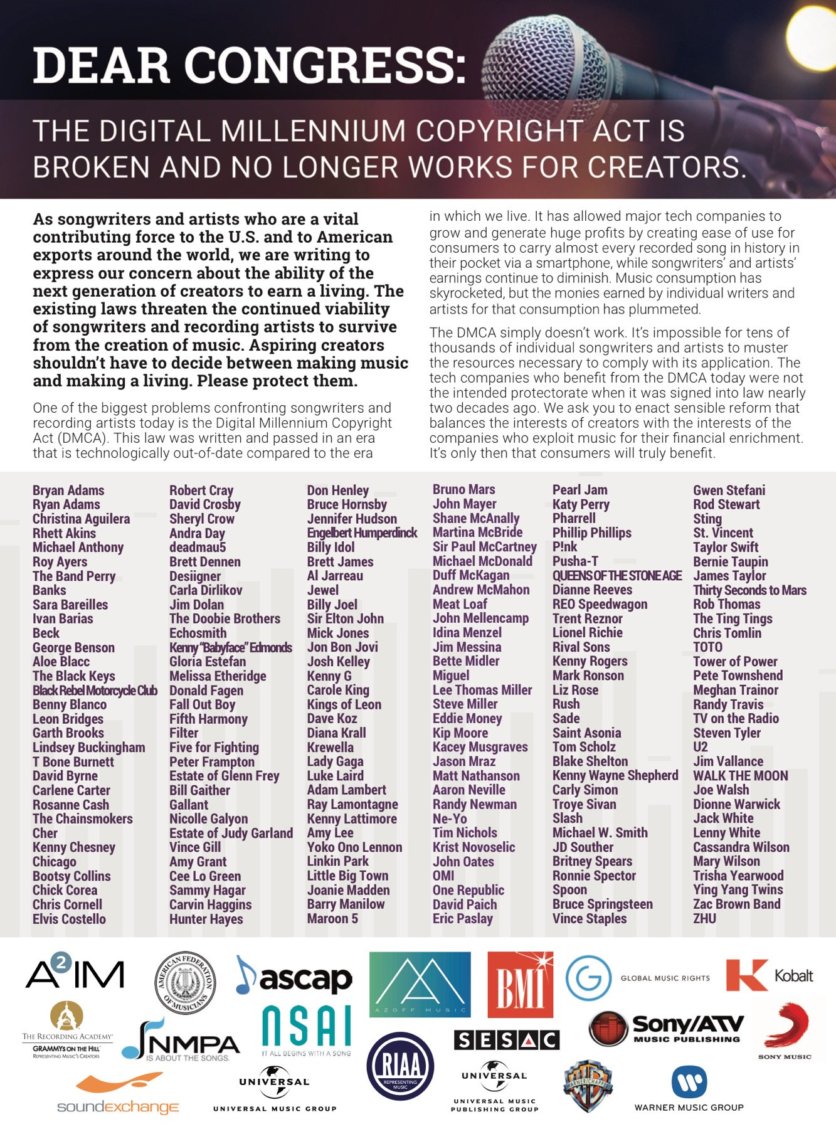 Music Business Worldwide