It's the question plaguing record companies across the globe: in the slow-moving world of streaming popularity, what's the best strategy for a label to get its new artists noticed?
President of Atlantic Records UK Ben Cook acknowledges that, in many respects, breaking an act in 2016 is harder than its ever been.
"There's a real pressure on new artists," he tells MBW. "If you do have success, it's viral, it's very quick, it moves globally and you're immediately competing with the world's most experienced and most adept performers.
"That's an aspect that's potentially dangerous if handled the wrong way."
Cook's team have accepted this reality – and responded.
They've deployed a strategy tailor-made for the modern era for Anne-Marie (pictured) – who, with 10m monthly Spotify followers, now looks poised to hit the big time.
---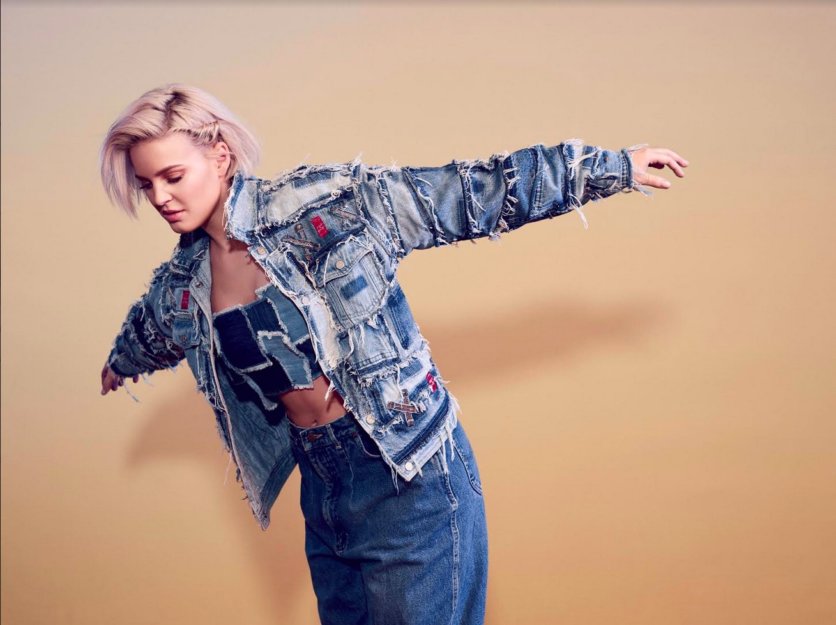 Essex-born Anne-Marie signed with Major Toms/Atlantic in 2014, and has since benefited from a label plot steeped in patience, streaming smarts, strong promo and global ambition.
She currently features on the only track from a British non-X Factor artist to hit No.1 in the UK this year – Rockabye from Clean Bandit – following the snowballing international success of her solo single, Alarm.
Released in May this year, Alarm has racked up over 160m audio streams worldwide – going Platinum in Australia and Ireland, and Gold in the UK, Italy, Holland and The Nordics.
Meanwhile, it's just gone Top 40 in the US, and has been playlisted by NRJ in France.
This success isn't limited to long-established platforms: Anne-Marie has also been the No.1 artist globally for the past few weeks on karaoke video app Musical.ly, with 2.4 million lip synch versions of Alarm that have generated over 100m views – more than The Chainsmokers, Ariana Grande and other superstars.
---
What's perhaps most striking about Alarm's success is that, almost eight months on from release, Atlantic is still busy working the record.
Cook notes that there are shades here of Atlantic's approach with Jess Glynne – Britain's biggest new artist of 2015, who has now secured more than a million album sales of her debut LP, I Cry When I Laugh, in the UK alone.
Glynne came to prominence as a featured vocalist on Clean Bandit's Grammy-winning 2014 single Rather Be – so in one sense, the comparison with Rockabye vocalist Anne-Marie is obvious.
"In this streaming landscape, it takes a long, long time to infiltrate people's attention span; you have to let a track percolate before it's added to people's collections."

Ben Cook, Atlantic Records
However, as streaming has begun to truly re-shape the music business in the past two years, says Cook, so Atlantic has had to adjust its approach to market.
"We probably worked Rather Be for the same amount of time [as Alarm], but it was a territory by territory strategy – this has been global from the start," he says.
"We ensured that all our partner labels globally were all ready for release on day one. It's true that Alarm has now delivered a worldwide momentum for Anne-Marie, but the moment it tipped over [into 'breaking'] would have been later in the cycle than with a traditional UK-focused campaign."
---
This marks another difference to Atlantic's tactics compared to breaking Jess Glynne: it cemented Anne-Marie's stature on streaming services before crossing over for all-important radio and TV support.
"There can be quite a short lifecycle for records on the radio in the UK," says Cook. "We wanted to ensure that [Anne-Marie] had a background hum of fans and consumption occurring before we added fuel on the top of that with an extensive promo push."
He adds: "There's a real art to timing campaigns now, particularly in the UK, which is so used to seeing chart success so quickly.
"In this streaming landscape, it takes a long, long time to infiltrate people's attention span; you have to let a track percolate before it's added to people's collections – either by being recommended through playlists or hearing about it through word of mouth.
"We were very careful with Alarm that we were penetrating people's consumption habits before we secured broader media support."
---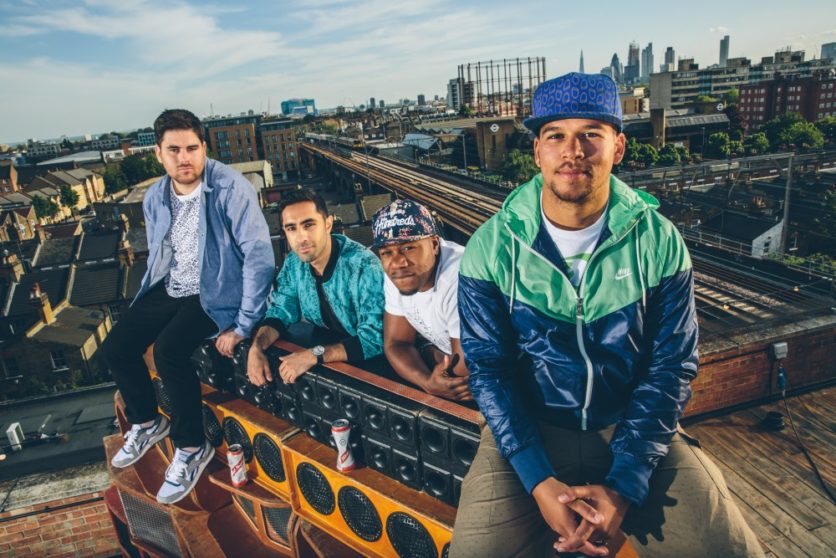 Anne-Marie's journey to prominence began in 2013 when, having laid down a demo at Elton John's Rocket Studios, she was picked up as a client by Rocket Management.
The track she recorded, Summer Girl, scored a fan in Ed Sheeran, before Anne-Marie was adopted by fellow Atlantic signing Rudimental as a touring singer and, eventually, collaborator on the BRIT-winning band's LP We The Generation.
Along the way, she was signed by Rudimental (pictured inset) to their JV label with Atlantic, Major Toms – on which her Karate EP emerged in early 2015 – and toured with the band for the best part of two years.
This cross-pollination of Atlantic artists is nothing new.
You can see it in recent years between Icona Pop and Charli XCX (I Love It), Ed Sheeran and Rudimental (Bloodstream and Lay It All On Me) and Clean Bandit and Jess Glynne (Rather Be).
Now, with Rockabye, Atlantic is taking its homespun 'featured artist' tactic to the next level.
"Cross-pollination, from a creative standpoint, is a really enriching thing to be doing – but it also offers platforms and access to audiences, and that is very powerful for newer artists," says Cook.
"We operate very much a team mentality amongst the A&R squad here; we're all very open to cross-collaborate; it's not all siloed."
He adds that the Anne-Marie A&R team – which is spearheaded by Atlantic's Ed Howard with Rudimental – all believe that "microwaving of talent doesn't work".
"Every artist is different – some burn much quicker than others," says Cook. "But it's essential we give each artist the right time to grow."
---
That might explain why Anne-Marie's yet to release her debut album. So why, despite her critical acclaim and having two hits under her belt, has Atlantic held off from releasing her LP?
"It's all about the strategy of making sure that when we deliver [an album], there's a high volume of demand  for it," says Cook.
"Looking at the way albums are performing generally in 2016, I think unless you're a very convincing proposition and you have a number of hits or strong touch-points – particularly on a debut artist – it's very difficult to get significant interest around an album."
Once again, Cook says his team has heeded lessons from their success with Jess Glynne.
"With Anne-Marie – looking back to Jess – we want to build a sequence of really strong hit records," he adds.
"unless you have a very convincing proposition and you have a number of hits or strong touch-points – particularly on a debut artist – it's very difficult to get significant interest around an album release."

Ben Cook, Atlantic
"With Jess, we had a number of records being played on radio at the same time the album was released; there was a compression of attention at the right time. And the consumer was saying: 'Wow, this album's got all these hits on it!'
He adds: "There's no half-chances anymore with an album release. You have to be a guaranteed proposition – that's even true for bigger and more established acts."
With Rockabye aiming for its third week at No.1 in the UK, Cook believes that Anne-Marie is increasingly fulfilling this criteria.
"She's as close to being the finished article for a new artist as possible," he says. "At every stage she's overachieved and gone beyond expectations.
"Every journey is different, and Anne-Marie is obviously a very different artist to Jess, but we're certain there are similar principles in how we position her. And if you ask me, she has similar potential."Music Business Worldwide