MBW's World's Greatest Managers series profiles the best artist managers in the global business. Here, we speak to Brandon Silverstein, founder of S10 Entertainment and manager of Normani and Anitta. World's Greatest Managers is supported by Centtrip, a specialist in intelligent treasury, payments and foreign exchange – created with the music industry and its needs in mind.
---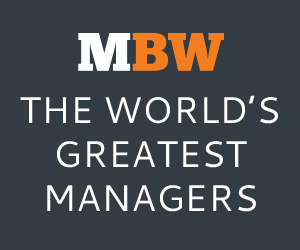 A question MBW likes to ask all interviewees in our World's Greatest Managers series is, What advice would you give to a young manager just starting out?
With Brandon Silverstein, however, the wording needs a slight tweak, because, to some extent, he is a young manager just starting out.
He is also, as the manager of Normani and Anitta, a music executive who has already enjoyed huge success around the world – and made an impact in several other areas of the business, most notably publishing, via his S10 Entertainment.
Which means, despite having just turned 30, Silverstein's answer to our query is still well worth noting.
He says: "Trust your gut, and don't sign too much. When you're young, you want to bite off more than you can chew. I went through that process for a moment. Then when I met Normani, I decided, 'This is the one that I'm going to put everything on, this is what I want to spend my life doing.' And it was the best decision of my life."
Silverstein's career began when he was 15, sneaking into clubs in New York, getting to know the DJs and then booking them for his own events.
"But," he recalls, "the real breakthrough came when I started to book talent. I met a guy by the name of Noah Tepperberg, who owns clubs in New York and Vegas. Noah brought me in to intern for him, I was bringing talent to the attention of that company – now known as Tao Group.
"From that I did one of Avicii's first bookings in the US, we did some stuff with Calvin Harris super early, all when I was in High School. I realized I had a knack for finding talent and that I loved doing it."
A little later, at college in Indiana, Silverstein launched his own music festival and managed to attract headline artists such as Avicii, Tiesto and Alesso.
"From, there", Silverstein explains, "I met Jay Brown and Jay-Z, my family as I call them now, and I think that was the moment where everything broke through for me."
---
It's a long way, though, from (literally) a farmer's field in Indiana to the heart of Roc Nation in New York. So how did Silverstein meet Jay and Jay?
"Oh," he says casually, "I was introduced to them by Rihanna's lawyer."
Which is a little like someone being asked how they got to walk on the moon, and answering that they simply stepped off the rocket. Can we back up a little bit further?
"When I was in college there were a lot of companies trying to acquire the music festival I'd started. I didn't even know what an entertainment attorney was, but our tour manager connected me with Rihanna's attorney [Ed Shapiro] to discuss a possible deal, and when we got to know each other, he was like, Jay [Brown], you gotta meet this guy…
"And when I did meet him Jay, that was when I started to realize: I no longer wanted to be a promoter. I felt like I wasn't invested in the talent enough; I wanted to become a manager.
"I also remember talking to Tim [Bergling, Avicii] about creative ideas back in Indiana, and he just said, 'Talk to my manager.' We had a great relationship, but when it came to the creative process it was, 'Talk to my manager.' I wanted to be closer to the talent than that."
"I felt like I wasn't invested in the talent enough; I wanted to become a manager."
When Silverstein signed Normani as his first client she was, of course, already famous as part of Fifth Harmony, although the group was about to enter its 'indefinite hiatus'. The clear priority from day one was to create a career solo artist.
Anitta, meanwhile, who Silverstein signed soon after, was (and is) already a megastar in her native Brazil, as well other territories in Latin America and Europe, and regularly appears at the top end of global streaming charts. (She has over 5 billion views on YouTube so far.)
Again, though, the objective for her manager is straightforward: make her an even bigger star in the most lucrative music market in the world, the US.
---
As he explains in our interview below, both artists – and Silverstein – have a crucial 12 months ahead of them.
In addition, Silverstein will continue to build his umbrella company, S10 Entertainment. The management arm of S10 entered into a JV with Roc Nation in 2018, while its publishing company recently extended its partnership with Avex USA, the US arm of Japanese music company Avex Inc.
Silverstein, however, will not be distracted from his main goal: "Right now I'm focused on building Normani and Anitta into two of the biggest artists in the world, and on being there for them through thick and thin…"
---
Did Normani take much persuading to sign on as your first ever client in management?
Look, Normani is like my sister, right? That's how I refer to her now.
Looking back, the one thing I do remember was a gut feeling. It felt right – to both of us. It just felt like we were on the same page.
---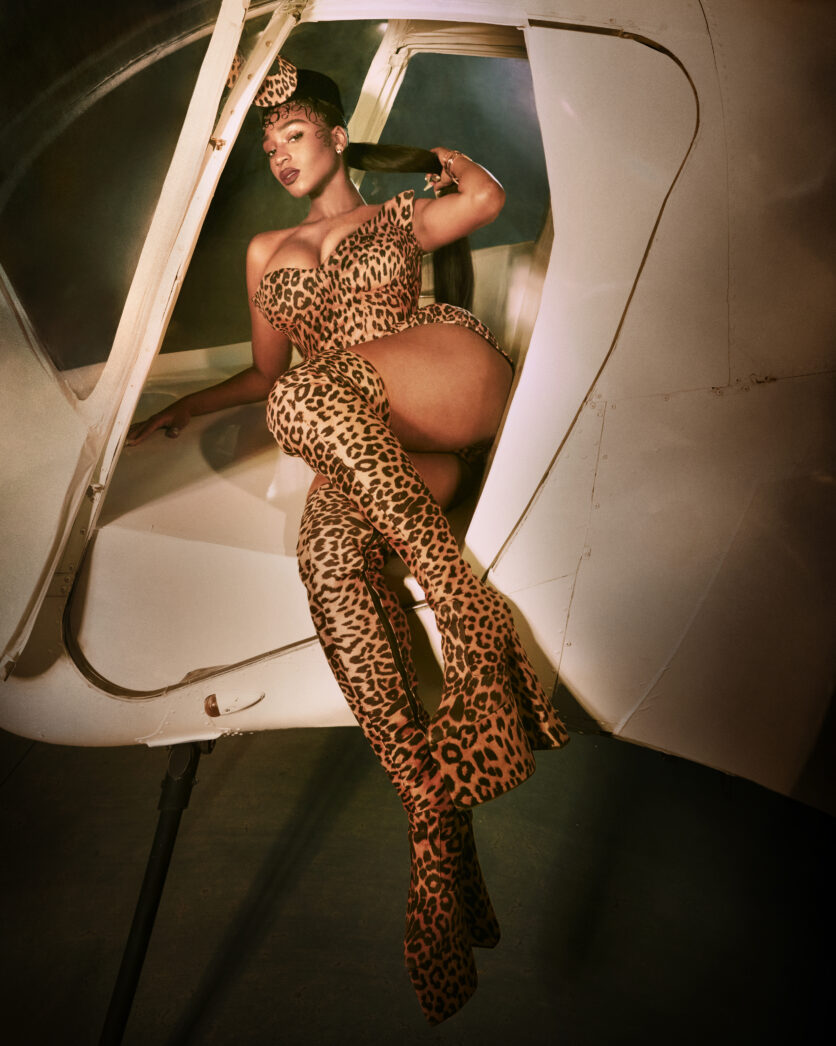 ---
What are the album plans for 2022?
The plans all revolve around when Normani says she's ready. She's working with some incredible people right now, she's in an amazing place in the studio.
I'm hopeful we can start to do some shows, and some more award shows, because those are incredible moments for Normani to really showcase her performance ability. I think this is going to be an incredible year for her.
---
When and how did Anitta come into the picture at S10?
I met her brother first, around two and a half years ago, in Miami, and he introduced us. Her agenda was international: how can she really expand her career to become a global superstar.
It was about driving A&R, making the right connections. So I brought in Ryan Tedder to help exec produce her. And now she's working with everyone from Max Martin to Stargate and Rami. Her music is at an incredible level.
It's exciting to work with someone like Anitta, because in addition to being an incredible artist, she is also an incredible executive who has a real vision. She is a powerhouse.
---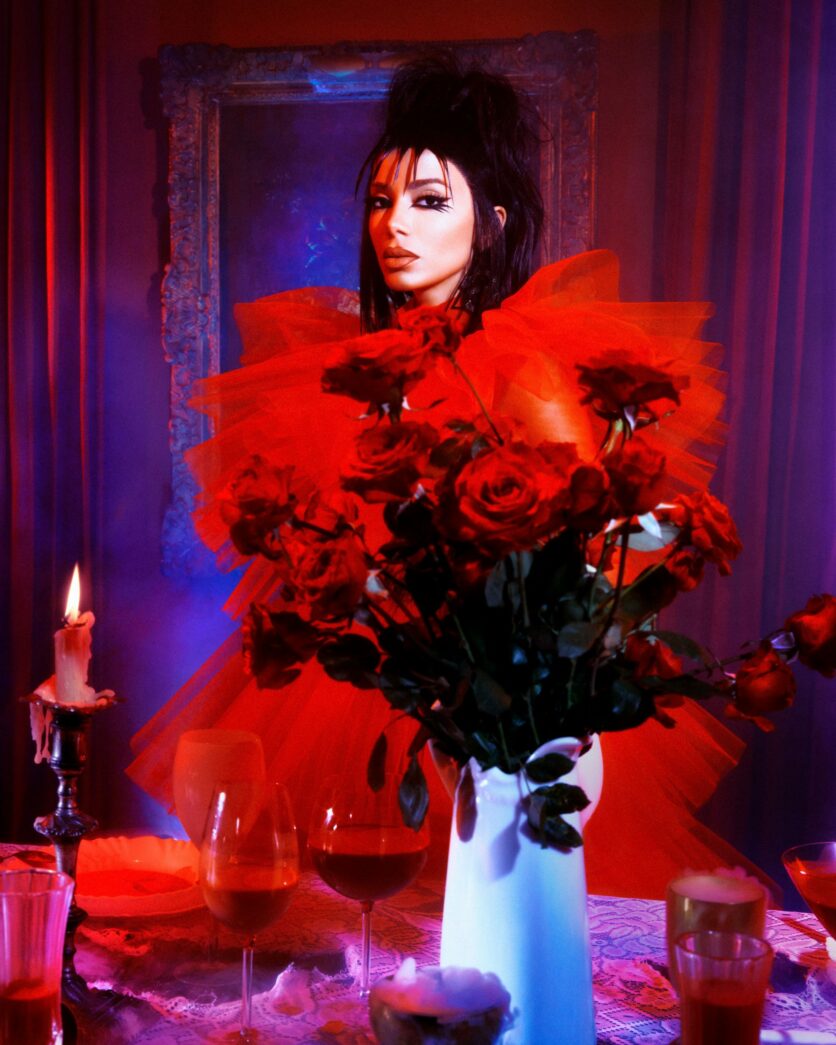 ---
Anitta is signed to Warner, while Normani has a deal with RCA / sony Music. How would you describe a modern manager's relationship with a record label?
It depends. Obviously management and the label won't see eye-to-eye all the time, but my job is to execute for my artists – to make sure that my artists' dreams are coming true, and that their vision is coming to light.
We have built a beautiful business [at S10] based on fixing problems and being able to execute. We have in-house creative direction, in-house A&R, in-house marketing, in-house digital, we have great day-to-day managers – and we have an amazing staff.
"I have great relationships with both labels, but we don't want to be reliant on them."
I have great relationships with both labels, I love utlizing [their] resources, but we don't want to be reliant on them. That's why I built a business like this, that can independently service our talent as soon as possible, and at the highest level possible.
I still love working with RCA and Warner, and I look forward to every meeting with them. But, at the end of the day, it's my job to execute for my artists. Hopefully we can all work as a team to get there, but if not, I gotta jump in and deal with it.
---
What do you think are the most important personal qualities to being a good manager?
Be real. And don't be scared to deliver uncomfortable news. I think bad news should travel fast, because then you can deal with it.
"Be real. And don't be scared to deliver uncomfortable news."
I deal with things head on; that's my job. You need a relationship with your artists where you're able to deliver that message.
---
What are the most important metrics for you to measure success? How much do chart positions come into it?
For me it's about the long-term. Impacting culture is really important for Normani and Anitta.
Sales and chart positions are great, but I want to make sure culture is talking about our artists. I want people to care, and they do.
How we get there could be through, you know, a music video, like we did for Wild Side, with Normani, which was the one of the most talked about videos of last year, as well as one of the most creative TikToks of the year. Or Motivation; that's culture getting behind Normani.
---
---
We are still working our records to make sure that we're in the mix in terms of charts and sales, but we're here to build long-term careers – and I don't think just charts can deliver long-term careers.
Remember, I've learned from Jay Brown, who has built Rihanna into one of the biggest businesses in the world, from an artist perspective. So, for me, it's about how we can impact culture to a point where we can build businesses that can be some of the most highly valued in the world.
---
What are your goals for S10's management division in terms of its roster?
Right now it's total focus on Normani and Anitta. Obviously we've built a business that can handle a lot and has capacity [for more signings], but right now my focus is on them.
At the moment, it's about being able to wake up in the morning and deal with everything. Right now I can do that, we can do that. That's why I think we're winning, so I'm not going to change that.
---
can you give us a quick sketch of the wider S10 empire beyond talent management?
We have five different pillars: we have management, we have publishing, we have a label, we have TV & film, under which I've started a project with Simon Fuller, and there's also some stuff with Jay Brown that's in development right now.
Simon (pictured inset) is one of my mentors and close friends who I go to for advice, who I go to for everything. He's one of the smartest people in the world and I really value my relationship with him.
The real long-term vision [for S10] is to continuing to service our management clients, but also to build catalog.
That's why I started S10 Publishing two years ago, because I felt like we were so close to the creative process, so close to the business of creating hit records, and we could also [get] behind some newly amazing, incredible writers, and connect the dots for them. I felt like we needed to be in a place where we can help fund and be their partner long-term.
---
How is that plan with S10's publishing company progressing?
We're in an amazing place, with everyone from Harv – who had a global No. 1 with [Justin Bieber's] Peaches [a record with over a billion streams on Spotify] – to Cxdy, who works a lot with Kid Laroi.
We also have Marty Maro, who's worked with Selena Gomez, DJ Snake and John Legend, and David Arkwright, who we signed in August, an incredible writer who co-wrote Build A Bitch with Bella Poarch.
As we've all seen, the values in publishing [catalogs] are trading at an incredible rate, so for us, it's like, let's build a business, let's be upfront, let's make sure our writers know we're their long-term partner, and let's look to ownership.
Management is a commission-based business, which is great – you're still your artists' partner. But as a publisher, you're also building assets in long-term copyright, and that's really exciting.
---
Which other managers do you particularly admire, and why?
Jay Brown and Simon Fuller, because they're not just managers, and I think that's why their artists love them so much.
It's kind of easy to find a manager who can just be organized, right? But [those two] are thinking outside the box, they're building businesses. They are game-changing managers and they inspire me.
---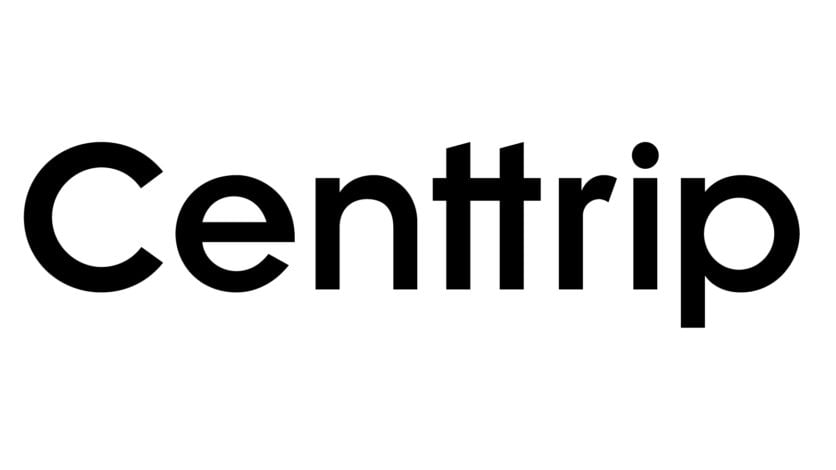 A specialist in intelligent treasury, payments and foreign exchange, Centtrip works with over 500 global artists helping them and their crew maximise their income and reduce touring costs with its award-winning multi-currency card and market-leading exchange rates. Centtrip also offers record labels, promoters, collection societies and publishers a more cost-effective way to send payments across the globe.Music Business Worldwide