"The pandemic will be to the live music industry what the internet was to the recorded music industry."
A memorable quote, if harsh in its truthfulness, delivered to MBW by a senior global music industry figure last week.
What's certainly true is that every commercial cataclysm in music also seems to bring commercial opportunity for those with calm heads and an appetite for expansion.
If the concert business is indeed having its "Napster moment" right now, one wonders if the music companies making the most cash mid-pandemic – a.k.a the major rightsholders – will be tempted to more heavily invest in the live space, which has born the brunt of Covid-19's unforgiving impact.
In this respect, BMG has just laid down the gauntlet to its rivals. Last Wednesday (October 21), the Bertelsmann-owned company announced that it is launching its very own live music division in Germany.
To give BMG a jump-start in the space, it has acquired a majority stake in large-scale independent German promoter Undercover, which typically works on over 200 concerts per year – and whose track record involves major shows with the likes of Bob Dylan, Herbert Groenemeyer, Silbermond and Die Toten Hosen..
BMG's live initiative in Germany is being spearheaded by Dominique Casimir, the firm's EVP Repertoire & Marketing Continental Europe.
Here, Casimir lays out BMG's reasons for going live, exactly what it's offering to artists – and tells us whether the likes of Live Nation and AEG should be looking over their shoulder…
---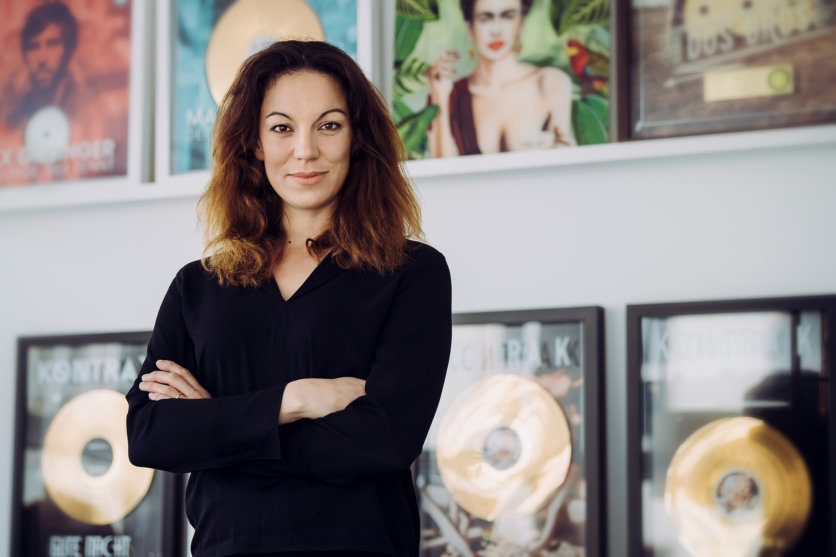 ---
How much of this expansion is about servicing artists, and how much of it is about collecting better data?
If you view yourself as we do, as a service provider with the artist at the centre of it all, then it clearly makes sense to be in live which is the single largest revenue area. Of course data is an important part of that, giving us access to information about an artist's keenest fans.
But entering the live business is primarily about extending our service to artists and is a logical extension of our existing line-up of services from publishing to records to neighboring rights, film and books.
---
Why launch a live music division during a pandemic, when live music as a business is in considerable peril?
There's no doubting the devastating effects of Covid-19 on the live business. It's heartbreaking on a human level. In business terms, even the biggest players have been laid low.
We planned on entering live long before the pandemic hit and actually began discussions with our new partners Undercover back in December. Covid-19 does not change our long-term strategy, although it may be a while before our first gigs take place.
We will use this time now to ensure that when things do open up, we're ready to roll as a new team.
---
Isn't this just a dressed-up version of the old major label '360' deal?
This is the opposite of a 360 deal. The reason artists hated 360 so much was that labels were demanding a piece of live revenue without adding any value – artists were effectively being asked to subsidise label overhead.
"The reason artists hated 360 so much was that labels were demanding a piece of live revenue without adding any value – artists were effectively being asked to subsidize label overhead."
We are offering live promotion and agency services on an opt-in basis. If it doesn't suit you, that's fine, but if you want to have one consistent, creative and transparent partner across your business, then it might suit you well.
---
Undercover is a significant independent player in Germany. How big an area of business is this going to become for BMG? Could we one day see you challenging Live Nation, AEG, CTS-Eventim etc. for market share?
Let's be realistic. Undercover is a significant local player, no more at this point. What is true is that we are launching into live during an unprecedented period of instability and structural change in the live music business.
Crises always create opportunities for newcomers. It's always easier to be a small player scaling up than a larger player trying to scale down. It obviously helps that we are also well-funded.
---
Which types of artists, and types of concerts, do you expect will become BMG's 'sweet spot' in the marketplace?
We're open to discussions with all kinds of artists. Creative campaigning and marketing will be a key driver, and with our sister Bertelsmann companies we will have a strong focus on the event business as well – working not just with artists but with comedians, poets, writers and scientists.
We think there's an appetite for something different.
---
Do you anticipate that BMG's live music offering will expand into other major global territories in future?
BMG started in Germany so it's natural that we pilot many strategic moves there.
Germany's a big live market, so we have plenty of work on our hands serving domestic and international artists here, but if this works, which we're confident it will, we won't limit ourselves to one territory.Music Business Worldwide