The MBW Review gives our take on some of the music biz's biggest recent goings-on. This time, we take note of some sketchy goings-on down Pandora way. The MBW Review is supported by FUGA.
---
MBW should have had some Pandora news for you on Friday (March 3).
That was the deadline for the streaming music company's new nominations for its board. But, in a rare occurrence for a publicly-traded business, Pandora instead announced that it was postponing the event by two weeks, to next Friday (March 17).
This was not a run-of-the-mill declaration.
One of the seats set for expiry on Pandora's board is that of CEO Tim Westergren (pictured).
A day before Pandora's election was set to be carried out, influential BTIG analyst Rich Greenfield published a stinging article entitled: 'Dear Tim, You Have Failed. Why Are You Not Selling Pandora Now?'
Greenfield pulled no punches in suggesting that, in his view, Pandora investors were not willing to give "yet another chance" to management following a 22% drop in the company's share price since its IPO in June 2011.
He added that, thanks to Pandora so far failing to sell to the "only visibly interested" potential buyers – SiriusXM and majority-owner Liberty Media – he believed "it is highly likely that … Westergren will lose his board seat at the upcoming annual meeting".
The complementary logic: if Westergren can give himself a fortnight's breathing space for a quick sale, that doesn't have to be the case.
"Pandora's management team has executed poorly for far too long, with significant executive churn and shifts in strategy," added Greenfield, referring to the string of corporate exits from the company last year which included then-CEO Brian McAndrews and COO Sarah Clemens.
Ouch.
---

Greenfield's note was timely for another reason, too.
On Tuesday last week (February 28), Liberty Media chief (and Sirius Chairman) Greg Maffei dealt a hammer blow to Pandora's share price.
Asked by an analyst whether Sirius would be interested in a Pandora buyout at this stage, Maffei commented that Pandora was an "interesting asset" before adding that it is "not clear [Pandora's] valuation makes sense".
A buyout, he added would be appealing "at the right price" – while making obvious his view that Pandora's current pricetag was very much not the right price.
That may be a fair assessment – but it's one that was devastating to Pandora's share price, which fell a full 6% in the hours after these words left Maffei's lips.
As Greenfield pointed out days later, Maffei's camp is the only publicly-known party with an interest in buying Pandora – a business whose annual net losses doubled in 2016 to an eye-watering $343m.
So when you're in Maffei's position, it might just pay to publicly shrug your shoulders at the prospect of an acquisition… before moving in for the kill.
---
Adding to the moving parts here is the fact that Westergren faces a threat from within.
Corvex Management increased its total stake in Pandora to 10% last year, and raised a clarion call for the business to be sold.
It criticized the company's management for "pursuing a costly and uncertain business plan, without a thorough evaluation of all shareholder value-maximizing alternatives".
Looking at the numbers, it's hard to argue with this conclusion.
Pandora's big play to become a profitable business is its imminent launch of premium on-demand streaming. An arena where even the clear market leader hasn't yet figured out how to not lose $100m+ every 12 months.
What's more, Westergren told shareholders last month of his hope that Pandora could add between 6m and 9m paying subscribers by the end of 2017, across both its already-launched $4.99-a-month Pandora Plus tier and its soon-to-launch $9.99-a-month on-demand product.
These figures just don't seem likely to transform Pandora's business. They certainly don't seem likely to make a dent in the market leader's dominance.
Spotify, remember, just added 10m subscribers in under six months – and now boasts over 50m subs.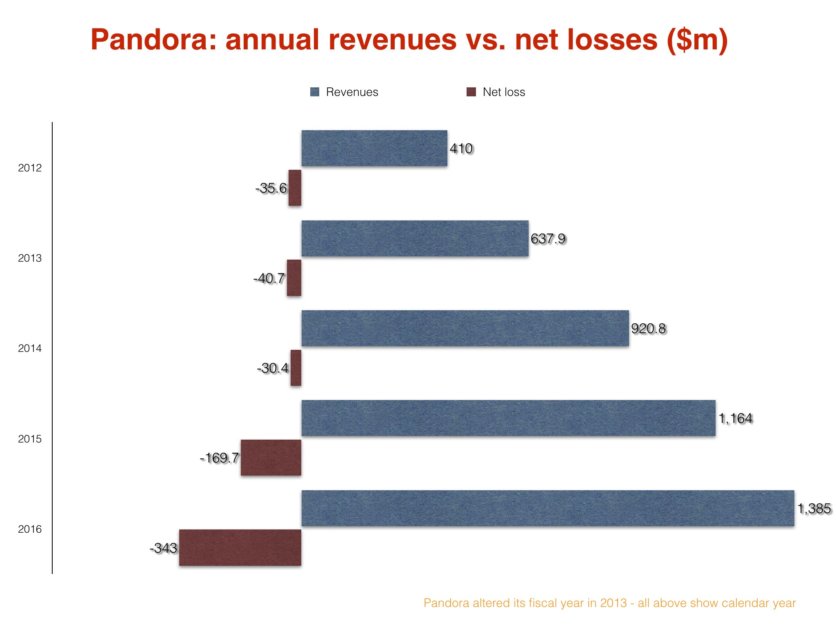 ---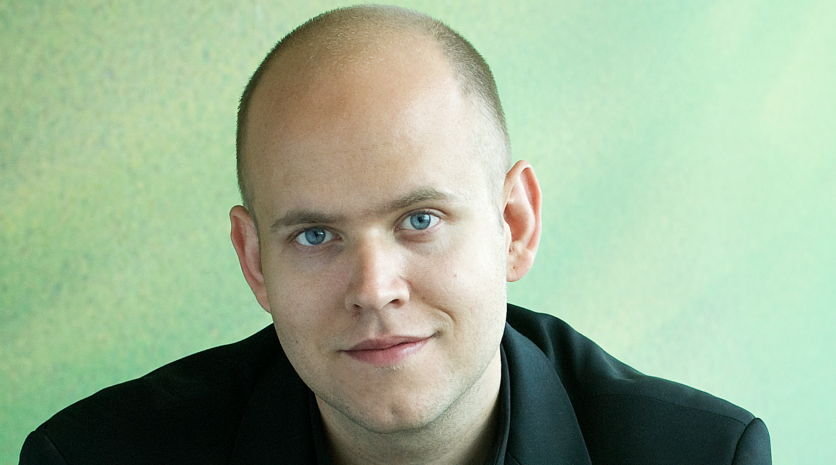 Not that Daniel Ek will be feeling too smug about the situation.
Pandora could be forced to sell in the next two weeks at a price significantly lower than that which greeted investors on the firm's first day's trading back in 2011.
That conclusion would make for a very scary story about the eventual fate of pure-play music streaming music services on the US stock market.
Right now, Daniel Ek doesn't need a scary story to read to a cynical Wall Street community.
He needs a fairy tale.
---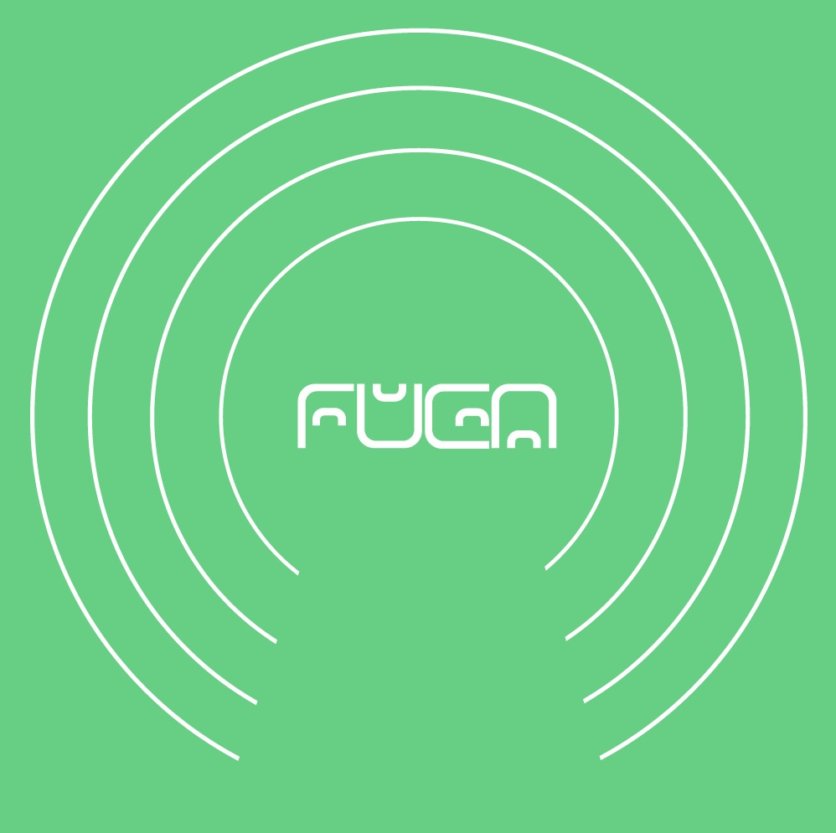 The MBW Review is supported by FUGA, the high-end technology partner for content owners and distributors. FUGA is the number one choice for some of the largest labels, management companies and distributors worldwide. With a broad array of services, its adaptable and flexible platform has been built, in conjunction with leading music partners, to provide seamless integration and meet rapidly evolving industry requirements. Learn more at www.fuga.comMusic Business Worldwide