The recorded music business's income fell 2.3% in Belgium in 2013, down to 129 million euros – according to MBW analysis.
Stats from the Belgium Entertainment Association/GFK from the past eight years show that since 2005, the revenues of the Belgium market have declined 29%.
This has been driven by a huge drop in physical music sales income, down 13.3% in 2013 from the previous year to 91 million euros. Since 2005, revenues from physical product have halved in the country.
However, digital revenues hit an all-time high in 2013, up to 38 million euros. Despite iTunes reaching the territory in 2004, Belgium's population spent just 1 million euros on digital music in 2005.
[Pictured: Belgian rapper Stromae, whose Racine Carrée was 2013's biggest album in his home country]
Below you can see two graphs from the BEA showing the market decline since 2005 and the share of the market by format in 2013.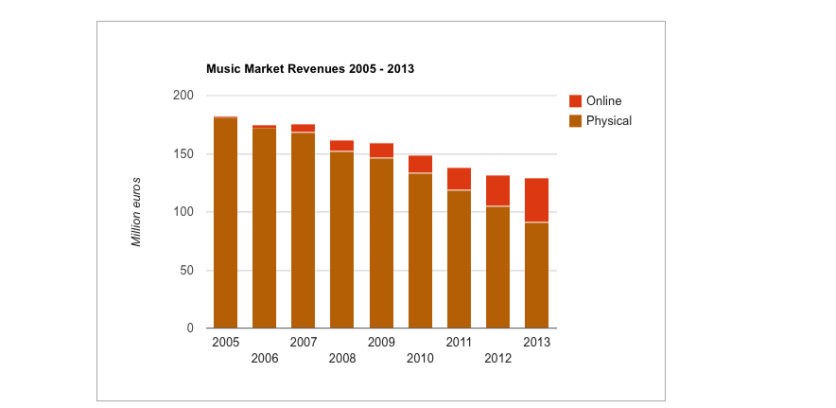 Belgium recorded music market (Year: digital revenues + physical revenues in millions of euros)
2013: 38 + 91 = 129
2012: 27 + 105 = 132
2011: 19 + 119 = 138
2010: 16 + 133 = 149
2009: 13 + 146 = 159
2008: 10 + 152 = 162
2007: 8 + 168 = 176
2006: 3 + 172 = 175
2005: 1 + 181 = 182Music Business Worldwide