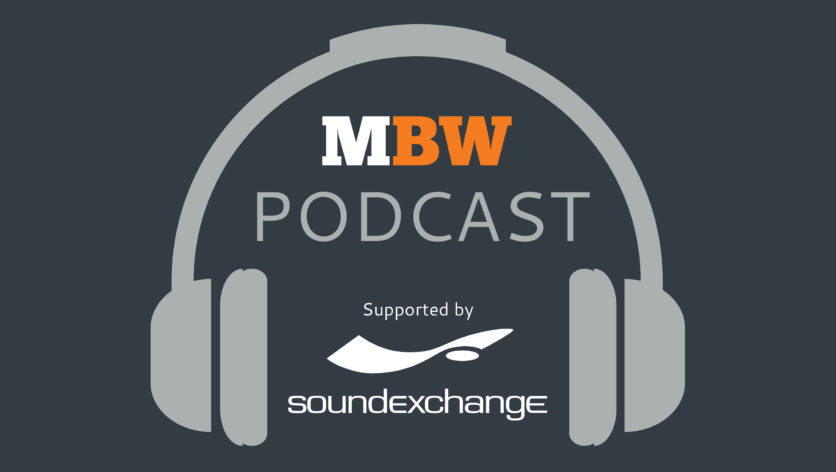 The MBW Podcast offers a probing monthly audio interview with some of the true thought leaders of the global music business. The Podcast is supported by SoundExchange, which has paid out more than $4bn to artists and rights-holders to date.
---
"I'm one of the weirder people in pop music – personally and creatively…"
Five years ago, Justin Tranter's music career was dangling by a thread.
Despite the praise and patronage of Lady Gaga, it was becoming clear that his glam-punk band, Semi-Precious Weapons, just weren't destined for the big time.
The group were signed to labels no less than four times in their short career (including Razor & Tie and Interscope/Geffen) – and dropped by them all.
According to Tranter, the latest guest of the MBW Podcast (supported by SoundExchange), this deflating experience was made infinitely worse by some shameful industry attitudes.
"There was a person in our team that was so difficult, and so heartbreaking," he reveals. "I was getting phone calls at least once a week [being told]: 'Alternative radio is even more homophobic than pop: you need to be less gay. You just posted a photo of you and Adam Lambert and you look more feminine than him – we can't have that.'"
Depressingly, he says, this kind of exchange was far from a one-off – a fact which has cemented his certainty that "the world still isn't ready for a big, loud, gay pop star".
---
In 2012, however, everything changed.
Tranter was re-signed by publisher Warner/Chappell as a songwriter-for-hire, and immediately felt a lift from the belief shown in him by Katie Vinten – now W/C's Co-Head of A&R in Los Angeles.
Before long, he was writing and collaborating with the likes of Nicole Scherzinger and Fall Out Boy, while forming a blossoming songwriting partnership with Julia Michaels – who is now widely tipped as one of the breakout artists of 2017.
Since then, Tranter (regularly alongside Michaels) has written standout tracks with/for the likes of Selena Gomez, Fifth Harmony, John Legend, Gwen Stefani and many more.
"I was getting phone calls at least once a week [being told]: 'you need to be less gay.'"

Justin Tranter
Most notably, he co-wrote both DNCE's global smash Cake By The Ocean – currently on the brink of 500m Spotify spins – and Justin Bieber's Sorry, which was Vevo's biggest music video of last year with more than 1.8bn plays.
"Once Katie came into my life, I saw that there is hope – and there are people in this business who actually do their f*cking jobs," says Tranter, also crediting the likes of Aaron Bay-Shuck (Interscope Geffen A&M) and Wendy Goldstein (Republic) as "people who do believe in music – people who actually care".
---
Tranter says his rotten experiences as an artist have helped him appreciate the upsides of being a behind-the-scenes creative.
"The process of being an artist is pretty brutal," he explains. "Being an artist sucks – I'm just going to be honest. Performing is amazing; touring is horrible.
"There's not one singer who enjoys touring because voices aren't meant for it. It's like asking a marathon runner to run a marathon six days a week.
"People tear you apart; they ask you the same four questions 27 times a day. It's not fun. It's a young person's game."
That may be true, but we all know there's one big upside of being Justin Bieber, rather than Justin Tranter: the payday.
Tranter may have co-created some of the biggest streaming hits of the past few years, but he knows better than anyone that songwriters' recompense pales in comparison to that handed to other sectors of the industry.
"The process of being an artist is pretty brutal. Performing is amazing; touring is horrible."

Justin Tranter
How does he feel about the cash Spotify sends his way?
"Placing the blame on Spotify entirely is wrong," he replies. "The labels have deals with Spotify and they're allowed to hide those deals – we don't know how much any of them are making.
"I think Spotify is brilliant and the future of music. What it provides for the listener is unbelievable, and what it provides for the artist in the basement of their mum's house in southern Illinois is amazing. Finally someone was smart enough to figure out how to use the internet to the benefit of the music business, not to hinder it."
He adds: "A lot [of the] music business is making a sh*t ton of money off Spotify. Everyone needs to get together, put their foot down and be nice – and make sure the money gets to the songwriters.
"My life is amazing. All I ever wanted to do was buy a house and be able to take my friends to dinner. I don't need an obscene amount of money.
"However, someone in an office shouldn't be making that money instead of me…"
---

With sophisticated pop-leaning tracks now dominating streaming playlists, we can expect to see more mega-hits coming from Tranter's mind as 2017 unfurls.
But, he says, especially in Trump's America, he feels his purpose in the music business now extends far beyond the charts.
"I know a lot of people who stay in the closet [in music]," he says. "In an artistic business, for people to stay in the closet is really sad."
"Clearly this business is shockingly homophobic and misogynistic and still somewhat racist."

Justin Tranter
He adds: "Of course there are amazing straight, white male songwriters. But overall, if you look at the ones who have really left a huge mark – besides Max Martin, but he's Swedish so it doesn't count, because they're just a more enlightened people – whether it's Carole King, or Diane Warren (pictured), or Desmond Child, or Linda Perry, or Julia Michaels, The-Dream… it's women, it's gay men and it's [people] of color.
"So I think, clearly this business is shockingly homophobic and misogynistic and still somewhat racist; because if I were an executive, I would look at the history of the business – the songwriters who really f*cked sh*t up in a good way – and be like: 'Wait a minute. They're all women, or black or gay. Every session should have one of those in there.'
"When you see most sessions are just a bunch of white, straight dudes, you realize, wow, this industry still has a long way to go…"
---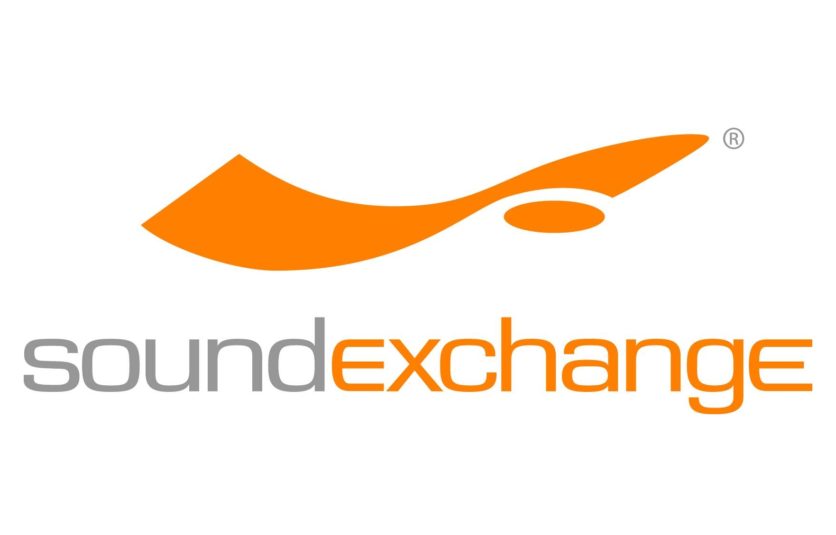 SoundExchange operates at the center of digital music, developing solutions to benefit the entire music industry.
The organization collects and distributes digital performance royalties and administers direct license agreements on behalf of more than 130,000 recording artists and master rights owners accounts.
Learn more about SoundExchange at www.SoundExchange.com orwww.facebook.com/soundexchange.Music Business Worldwide