MBW's World's Greatest Managers series profiles the best artist managers in the global business. Here, we speak to Chris Thomas, manager of rising superstar rapper Jack Harlow. World's Greatest Managers is supported by Centtrip, a specialist in intelligent treasury, payments and foreign exchange – created with the music industry and its needs in mind.
---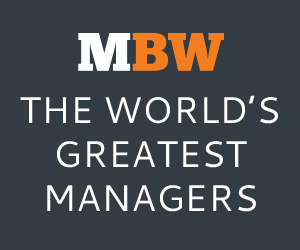 Not long ago, Jack Harlow was an Industry Baby. Now he's an industry darling.
Released in July 2021, and currently sitting at 1.19 billion streams on Spotify alone, Lil Nas X's Industry Baby megahit (featuring Harlow) earned the pair a Grammy nomination on Sunday for best Melodic Rap Performance (and best album for Montero).
Harlow may not have won an award, but that doesn't mean he wasn't the talk of Las Vegas over Grammy weekend.
The Kentucky-born rapper played at Zouk nightclub (where he's a resident artist) at 1:45 am on Sunday morning. MBW understands that senior reps from multiple major record companies were in attendance to watch the Generation Now/Atlantic-signed talent.
Twelve hours before Harlow's set, MBW sat down for an interview with the artist's long-time manager, Chris Thomas of Range Media Partners, in the calm of the top floor of his hotel, far above the hectic pre-Grammy buzz on the streets below.
---
"I don't wish for my success, I speak it," raps Harlow on Nail Tech, the first single from his upcoming second album, Come Home The Kids Miss You. Harlow later boasts : "I'm in the mix and I'm handshakin' / but most of y'all can't help me."
As Chris Thomas explains, it's no surprise that Harlow's shaking a lot of hands – and turning a lot of heads – in the industry.
In addition to soaring streaming numbers, brand partnerships with New Balance and KFC, plus cosigns from icons like Kanye West and Drake, above all, Harlow has one key ingredient needed to become a superstar artist: a diehard fanbase.
---
Harlow's fans are already lining up to see the Vegas show 12 hours before it begins. Thomas says: "The most important fans are the ones who are the biggest diehards. They multiply, and they spread the good word. They carry a torch for you."
The impact that Harlow's dedicated fanbase has had on his career is easy to see from his 5.2 million Instagram followers, his billions of streams, and his sold out-shows.
Harlow's breakout hit What's Poppin, from his album Sweet Action (Generation Now/Atlantic), has been streamed over 590 million times on Spotify alone, while the remix featuring DaBaby, Tory Lanez and  Lil Wayne has itself been streamed nearly 550 million times.
Here, Chris Thomas explains how he met Harlow, and how together they're strategizing the artist's stratospheric rise…
---
When did you get into management?
I started doing this 10 years ago. I didn't mean to be 'in' music; I had aspirations to be an artist. I always wanted to be a guitar player.
I grew up in Kentucky. I went to college and law school. I knew I wanted to work with the arts somehow. I didn't think there was any realistic expectation to work in music, because you just don't know how to do that. There's no roadmap, there's no clear way to get an internship or anything.
I was in the middle of law school and started helping out my friends in this band HoundMouth. The lead singer and guitar player is insanely talented. I would go watch the shows when he was playing cover songs at a Mexican restaurant or something, just as a friend, and have a few beers, and be wowed by him playing guitar solos.
I was blown away. It was like they were The Band, Robbie Robertson and Levon [Helm] and those guys.
---
So you offered to manage them?
They started calling me their manager. I remember thinking, 'Is this something I want to do?' Typically, a manager is the bad guy in the movie!
I had no clue how to become a manager. But I just found myself, every day, learning more about the music industry.
"They started calling me their manager. I remember thinking like, 'Is this something I want to do?'"
I happened to be taking an entertainment law class at a time. And the first book that was assigned was Donald Passman's (All You Need to Know about The Music Business).
I didn't think [management] was a viable option, but suddenly I was just doing it. I didn't have time to slow down and think, 'Oh: What's the traditional way to do this?' It was head down every day.
---
It seems like a good foundation to be a successful manager: an analytical legal background, on top of being really into music?
At one point in my life, there was nothing more I wanted in the world than to be on stage and play a Stevie Ray Vaughn guitar solo. At a certain point, I realized I was never going to be able to do that.
But what I did realize was that, if someone put a contract in front of me, I could sight-read it, like a composer reads new sheet music.
"At one point in my life, there was nothing more I wanted in the world than to be on stage and play a Stevie Ray Vaughn guitar solo. At a certain point, I realized I was never going to be able to do that."
I looked at it and I saw, like the matrix, which I could never do with music, because it just didn't click with me as far as performing it and playing it goes.
But I could understand the rights. When that started [making sense] for me, I realized I could work with something I'm passionate about, in a way that I actually have the tools to do it.
---
That skill set must get much more valuable as the size of the deals increase as an artist gets bigger?
The first contract I ever looked at was a recording contract. There was a $0 advance, it was a 50/50 net deal, and it also came with a co-publishing agreement. There was no money attached to the front of it.
Seeing something like that, spending hours and hours analyzing every clause of that contract, just to say 'no'. And now 10 years later, looking at deals that are much larger, with many more pages, I think back to when I first started doing that, and how I was just antagonizing myself over every word.
One thing that's helped me along the way is being so into the detail, but also learning how to not get lost in them.
---
How did you meet Jack Harlow?
The first time I ever saw Jack was in 2015 at a music festival in our hometown of Louisville, Kentucky, called Forecastle festival.
He's headlining this year, but in 2015, he was doing a guest verse. I went to go watch another rapper who I was friends with and I saw Jack go on stage. He was this shirtless, skinny, curly haired, sweaty white kid, wearing glasses.
He just went wild on the mic. The crowd was really wild. I'd never heard of him; I didn't even get his name that day. But the visuals and his actual performance left such a striking impression on me that when I finally heard his name, six months later, someone was like, 'Have you heard The Handsome Harlow, EP?'
They sent me the EP, and the [cover] is this smoky silhouette in glasses that looks like his hair. And I was like, 'Oh my gosh, this is that kid that I saw this summer.'
I listened to it and I was blown away. I reached out to the email that was on his Facebook page and I was like, 'I'm a manager, we're from the same hometown. I saw you a few months ago, I heard your EP and I just want to talk to you.'
He hit me right back on the phone and we bonded really quickly over Drake and the way that he approaches music.
[Harlow] was 17 at the time. He was still in high school. It was like, 'How is this kid so attuned to what's interesting and important and knows what he wants to do and how to do it at such a young age?'
I remember asking him, because he was a senior in high school, 'Where are you applying to college?'
And he was, like, 'I'm not applying to college, bro. This is what's gonna happen for me. I'm gonna do this.'
I was floored at the time, because I came from a [background] where you have to have safety nets and a real job.
This kid was seeing the future. Seeing someone who's so smart and so passionate was inspiring to me.
---
In his song, SUVs, he says, 'All my brags turn to facts' . That sums up what you're saying…
When I heard that line I thought about this story. Every single thing he's ever said he wanted to do, where he wanted to go, has turned into facts.
He wanted to be the biggest artist in the world and I think he very much will be. And to think, the first time I heard him saying that, he was a 17-year-old kid in high school.
I didn't ask to manage him right away, because he was still in high school, and I'd never worked in hip-hop before.
"Trusting an artist and their vision is sometimes a lost art in the music business."
To see where he is now, he was right. He's always been right. Trusting an artist and their vision is sometimes a lost art in the music business.
There isn't a person at a label, publishing company or DSP that knows Jack's fans better than he does. That's been true since the first day.
When it comes to coin flips, I'm happy to advise. I'll definitely add up the pros and cons of any decision or deal. I can look at it as analytically as possible, I can put my subjective taste on it, and then make a recommendation.
But if we ever get into a 50/50 [debate], I'm never not going to trust him to flip that coin. He's always going to make the right decision. If not, he'll make up for it with the next one. He has a great intuition and understanding.
---
How did you come to sign with Generation Now? 
Jack moved to Atlanta, from Kentucky in 2017. Atlanta was such a hotbed and still is, for music.
We connected to this guy who's also from Kentucky, KY Engineerin'. I've been paying attention to KY for years, even before I met Jack, because he was a University of Kentucky fan, which I am as well.
We finally connected with him and he's in Atlanta. He started introducing Jack to people.
We put out Dark Night, it started going viral on Twitter and Facebook and that was a totally independent release at the time. It started getting the attention of a bunch of labels.
A handful of people [including] KY Engineerin' were saying to [Generation Now founder] DJ Drama, 'Hey, you gotta check out Jack Harlow.' I'd never met DJ Drama (pictured inset) before and I wasn't 100% familiar with Generation Now, until we started getting their attention.
I had been sending Jack's music to labels for two years at this point. Generation Now wasn't one I had sent it to, but they had just [closed] a deal with Atlantic. They have an imprint there.
Every label started to call at that point: Interscope, Columbia, Universal. But we got in with DJ Drama, Don Cannon and Lake [at Generation Now]. Generation Now is basically a super team of A&Rs.
---
What is the value in working with a record label in the modern music business? Is it possible to become a superstar without signing a label deal?
It's hard to say if it's possible to become a superstar without a label; a lot of the nuts and bolts resources that a label provides are essential to being and continuing to operate as a superstar.
Whether that's your publicist, your digital marketing world. Just having that level of data and analytics to look into and seeing what works and what doesn't work.
Also, on a marketing and distribution level, labels are incredibly helpful. From streaming to getting your record into Walmart – you know, if you're Adele. The vinyl and physical sales for her first week [with 30] are insane numbers. I don't think you can do that without the network that a lot of these labels have.
That's not to say that you can't have a distribution deal. You can have the most advantageous deal that you can, but there's definitely a level of tapping into the systems that [labels] have created, over decades, that is super beneficial.
---
How much of an impact did the little NAS X collaboration have on Jack's Harlow's career trajectory?
What's Poppin coming out in 2020 was a massive moment for Jack. We were still in the zero to 60 miles per hour frame. And we were getting really close to 60. Then What's Poppin took us from 60 to 100.
Now, we're cruising and doing everything that we said we could do. Every month, every week, we were hitting new milestones, with What's Poppin getting to No.2 on the Hot 100.
We dropped That's What They All Say, his debut album, through Atlantic in December 2020. And then we get into 2021. He and Lil Nas X had been talking and he finally sent him a song. He shared it with me and I was like, 'Oh, this is an incredible song. This is amazing.'
"When Industry Baby came out, the sheer numbers it was doing, watching it from the back end, was mind blowing."
Old Town Road was like Lil Nas's What's Poppin. It took him to the mainstream. It was one of the first songs to really explode on and from TikTok.
But when I heard Montero Call Me By Your Name, [Lil Nas] went from someone who was interesting, to being an artist who had a lot to say – someone who was representing a lot of people, and who was culturally and socially significant.
Jack saw that as well, and that's something that we both really admired about Lil Nas X. The song was amazing too and honestly, a surprising collaboration to a lot of people.
And when it came out, and the sheer numbers it was doing, watching it from the back end, was mind blowing.
It was funny because 2021 was such a huge year of growth for him and he didn't put out a single solo song that year. Not a single one.
He put out SUVs with Pooh Shiesty and he put out Industry Baby as a feature. But it was by far his biggest year of growth monetarily and social numbers-wise.
---
How do you and Jack manage the pressure of this new level of fame?
There's always the logistical issues, whether it's security or finding a way to keep people from staring at him and taking pictures the whole time.
We move around with a bit of privacy. It takes that level of planning what you're doing and where you're going.
You can't really just show up anymore.
It's also a personal thing, where you just have to make sure you're in a good headspace. Jack's an incredibly healthy guy. He gave up drinking going into 2021, when he was still just 22. He also trains basically every day; he does all these things that are really healthy for his mind and his body.
That's really essential because the pressure of being in the public eye all the time is a heavy weight to bear.  I'm able to move around freely, but I see how difficult it is for him. I can't imagine having to deal with that, personally.
---
Jack told Rolling stone he wants to be the face of his generation. How can you help him to achieve that goal?
It's a lofty goal, but it's the same goal that he told me when I first met him. As he started blowing up, people were like, 'Man, did you ever really think this would happen?' And I'm like, 'Obviously.' That's why I started working with him in the first place.
He was a white rapper from Kentucky. None of that on paper says: 'This is a no-brainer, you should dedicate your life to this.' Especially when it's not generating money right away.
But then, when it starts to blow up, it makes all the sense in the world.
This is exactly what we, together, thought could happen. And it is happening.
---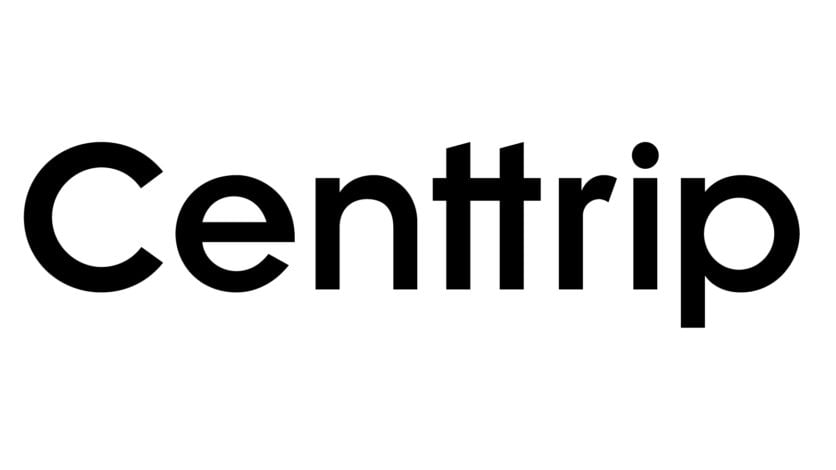 A specialist in intelligent treasury, payments and foreign exchange, Centtrip works with over 500 global artists helping them and their crew maximise their income and reduce touring costs with its award-winning multi-currency card and market-leading exchange rates. Centtrip also offers record labels, promoters, collection societies and publishers a more cost-effective way to send payments across the globe.Music Business Worldwide