MBW's World Leaders is a regular series in which we turn the spotlight toward some of the most influential industry figures overseeing key international markets. In this feature, we speak to Nando Luaces, founder and CEO of Madrid-based distributor and Latin Music specialist Altafonte. World Leaders is supported by PPL.
---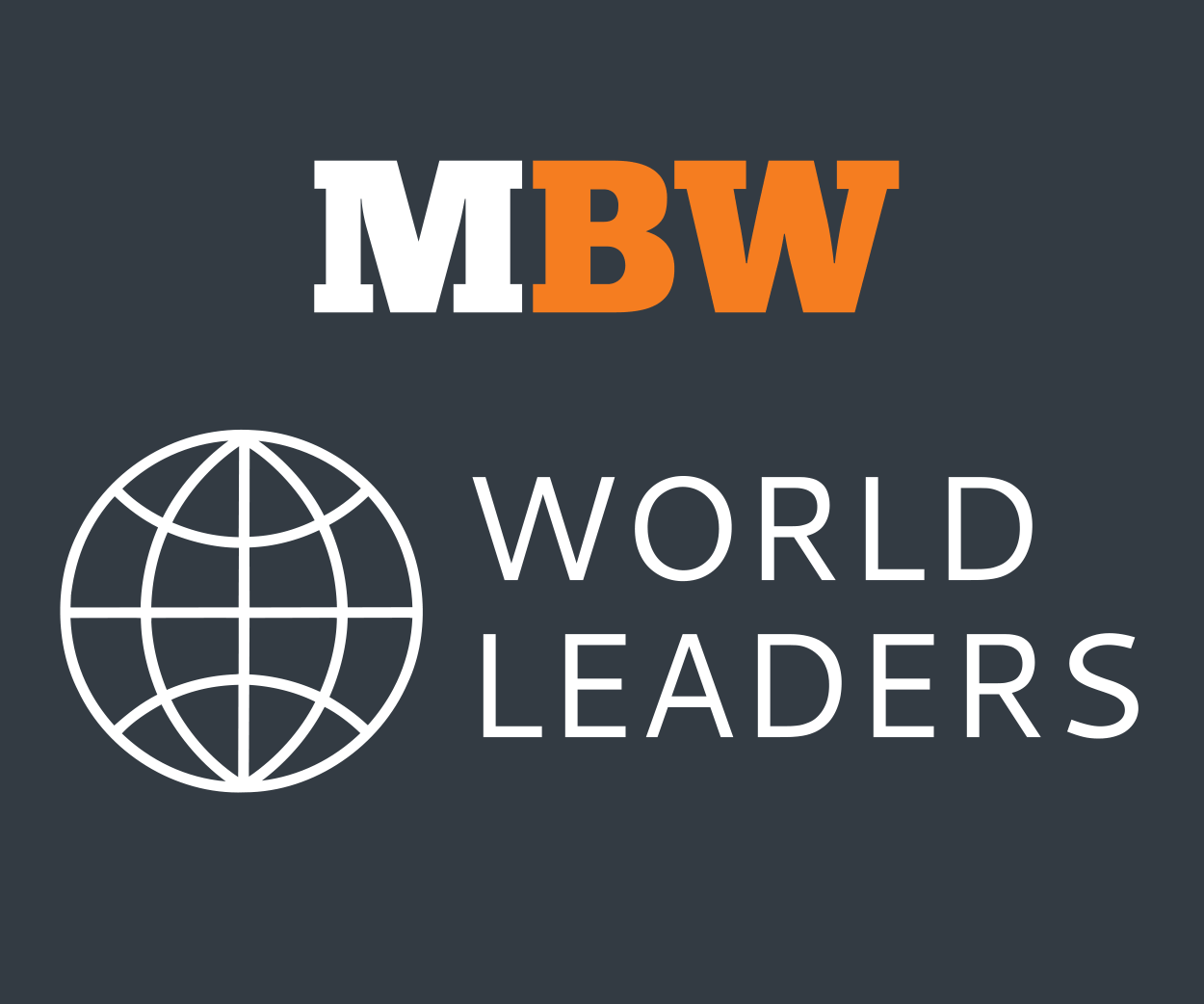 MBW has written time and time again about the global rise of Latin music.
In the US alone, in 2021, Latin music generated $886.1 million on a retail basis (money spent on streaming subscriptions, as well as physical and digital music), which was up by 35.4% versus the prior year.
In April last year, MBW predicted that the recorded music market for Latin artists in the United States would generate over a billion dollars in revenue across the 12 months of 2022. We pointed out in April 2022 that 2021's annual revenue figure of $886.1 million would only have to rise by a further 12.9% (+$114m) in 2022 to hit 1 billion dollars.
We reported again in November that, according to mid-year data released by the RIAA, on a retail basis, Latin Music was very much on course to hit $1 billion in revenues in the United States last year, after growing 23% in the first half of 2022, to reach $510 million. 
Spanish-language music's prominence on the world stage was also highlighted last month by global recorded music body IFPI, when it reported that, for the first time, the Top 20 biggest singles globally in 2022 featured four songs performed predominantly in Spanish.
Additionally, Bad Bunny's Un Verano Sin Ti was announced by IFPI as the biggest album, globally, in 2022, after he was named in December as the world's biggest artist on Spotify in 2022 with 9 billion streams, and as Apple Music's 'Artist of the Year' in November.
Following a stellar year for Latin Music, Nando Luaces, CEO of Madrid-based music distributor Altafonte, is bullish about its future.
"The most-listened-to-artist in the world in 2020, 2021 and 2022 was Bad Bunny, a Latin artist who sings in Spanish and has taken the urban and reggaeton sound to another level," says Luaces.
"Rosalia is another great example of a global star. This is just the tip of a very large artistic iceberg; the creative force of our region is unstoppable."
Luaces is well-placed to comment on the success of Latin Music. Altafonte is a power player in the sector, with a team of almost 150 people in 12 countries. Luaces says the company is seeing particularly fast growth in Brazil, Mexico, Colombia, and the US.
Artists that work with Altafonte held 26 nominations at the Latin Grammys in November, going home with six wins. "We are incredibly proud that as a truly independent, owner-operated company, we can achieve 26 nominees and win six Latin Grammys," says Luaces.
"It was something extraordinary. We work with big names in Spanish and Portuguese music, true stars of our region, great artists who are very established, but we also work with a new generation of talent that arrives with strength and energy."
Founded by Nando Luaces in 2011, The Madrid-based distributor has over 150 staff across 11 offices. It represents some of the Iberian and Latin markets' biggest breakout stars, including superstar DJ Alok, as well as legendary acts like Gilberto Gil.
Recent signings include Peru's Susana Baca, who started her career on David Byrne's Lauka Bop label, and American-Mexican artist Julieta Venegas
Luaces's own career in music started back in 1992 when he founded the BOA record label to release music from local Hip Hop artists.
"We became the most important hip-hop label in Spain and BOA is still active to this day," he says. "During the 30 years since, me and my team have also been physical distributors, music publishers and event producers."
Here, following the news that Spain's own recorded music revenues grew 12.43% YoY to €461.9 million ($485.69m) in 2022,  Luaces offers an insight into the growth of the Iberian and Latin music markets, what differentiates his company from other players in the market and why Altafonte "thinks like a tech startup"…
---
Could we start at the beginning of your career – What were you doing prior to launching Altafonte and how did you first start working in music?
As far back as I can remember, I was surrounded by music, and have always been a fan. My mother is very passionate about music. In our house in a small village in Spain, I grew up listening to classical music and all the '70s hits. We also danced a lot.
I studied classical guitar and jazz at school, and then in my teenage years, I was in a punk rock band. In 1992, I became excited about the emergence of Spanish hip hop, so I created the BOA label to release music from local artists that I loved.
We became the most important hip-hop label in Spain and BOA is still active to this day. During the 30 years since, me and my team have also been physical distributors, music publishers and event producers.
We have built a long history and experience in the music industry. I've been to thousands of shows and events all over the world, and I still get excited and have fun with the music. Music has always been my life, personally, and professionally. I'll probably continue this way for the rest of my life.
---
Why did you launch Altafonte back in 2011?
From the reaction to artists on the BOA label we could see very clearly what was happening. Audiences for hip-hop were becoming global through social networks and I felt strongly that DSPs would have the key to a new, global music business.
We also knew agreements with artists would need to be much more flexible and friendly, and that we had to become a music and technology company to respond to the complex and technological management of rights.
"Audiences for hip-hop were becoming global through social networks and I felt strongly that DSPs would have the key to a new, global music business."
Finally, to be credible across the Latin world and to serve our artists, we would need local offices, staffed by experienced, credible local executives in the Latin countries where we started to operate.
These profound changes in the music consumption environment and the new needs of artists were, and still are, a great opportunity for Altafonte, and I'm very proud that we have made the company a successful one, based on these beliefs and values.
How is Altafonte positioned in the global music business today and how do you want it to be positioned?
By market share, we are the fourth largest company, after the three majors, in some of the countries we operate in. We now have a team of almost 150 dedicated professionals in 12 countries, and we are still growing fast, particularly in Brazil, Mexico, Colombia, and the US. I feel that by focusing on our core markets, and by taking a quality-over-quantity approach, we have built a company that is one of the leading independents in the world. The Latin market is one of the fastest growing, and we are very well positioned here.
Over the years we have created a high-quality artist roster, which we are expanding every day. We are also a technology company with our own team of engineers developing our own back-office interface, a management and information tool that constantly improves and automates almost all manual processes and offers our artists tremendous transparency. We are very excited by innovation, so we have a big opportunity for growth with everything that is coming in AI, metaverse, social media etc. Finally, we especially value our long-term relationships with our clients: artists and labels.
---
What differentiates Altafonte from other players in the market?
It is a very competitive environment, with the majors fighting a fierce battle for market share, either directly themselves or via their owned distributors. It seems they have a lot of pressure on numbers, charts, Top 200 and much less time for artistic quality.
We think more about quality than quantity. We take a curated approach. In a certain way we are craftspeople. Mostly, we want to take care of our artists and deliver them the best solutions. Working with artists is not just about giving them a big advance and signing a contract. For us the most important thing is to be a good partner, to maintain a long-term quality relationship and that all parties work in a win-win model.
"We want to change the model for music distribution, where we are socially responsible, where we focus on being a true partner to artists and build more human and personal relationships, rather than just accumulate content so we can say we are big."
We are serious about developing a company that is led by a more modern, collaborative philosophy. We want to change the model for music distribution, where we are socially responsible, where we focus on being a true partner to artists and build more human and personal relationships, rather than just accumulate content so we can say we are big.
Altafonte also thinks like a tech startup: we are fast decision-makers, we create quality software that solves real problems for the artist community, we can scale our global automated management model very easily, and we can reach millions of people as a potential audience.
---
The Latin music business has seen extraordinary growth in recent years. What are your predictions for it in years to come?
For us it is surprising to see what we are achieving in countries around the world and especially in the US. It is undoubtedly the result of a new generation of artists with a great creative force and world-class production.
Cultural diversity, globalization and access to music everywhere has helped us a lot, no doubt the emerging markets of the world will continue to grow strongly and bring new sounds and musical styles to the world.
Altafonte is a small company compared to the size of the independent market, so we are confident that we can consolidate our position as one of the largest and most prestigious independent music and technology companies as the Latin market continues to grow globally.
---
What are your predictions for the independent music sector?
On the one hand, the situation is very difficult because the market is very competitive and there is a lot of financial pressure when signing artists. This potentially penalizes the independents. On the other hand, the market is growing, there are many opportunities, new artists, and viral phenomena, to manage this you have to make quick and bold decisions. This is where the independents are stronger.
The big challenge is to adapt continuously to the trends and constant changes. There is a new generation of small labels and artists doing this very successfully. In addition, diversity from all points of view is something we all want, independent labels establish closer relationships with artists and artist quality has more weight in decision-making.
I would also highlight the great work that is done with the associations of independent labels in each country and how, united, we can achieve a lot. We have to defend the small, the rare, the unique, the quality, the diverse, the pure creativity. This is the mission of the independent labels.
---
What are the biggest opportunities and challenges in the Iberoamerica music market?
We have a current market of almost 600 million Spanish speakers and 240 million Portuguese speakers, growing steadily every year. In the US the Latin population continues to grow and is estimated to account for 25% of music consumption. We have very large audiences using social networks and DSPs.
As specialists in Latin music of all genres, we have invested in being on the ground in these countries with local teams, to truly be a part of this culture in which we were born. Our goal is to make this great community of local artists more global.
There is still a big challenge to solve the problem of low ARPU in our region. We need to see an increase in paid subscribers on streaming platforms, and better revenues from free services like YouTube and TikTok.
If Altafonte's streaming activity all happened in North America or the UK, we would potentially have four times the size of revenue we do now.
---
What are some of the most notable trends (either business or creative) in the market that you can tell us about?
TikTok has changed the rules with short-form videos, and we are already seeing a lot of creativity in this type of content across other DSPs.
The business is changing and diversifying with new revenue streams and more global collection models. At the same time, vinyl is here to stay, which is great news for music fans.
Even though a global recession is looming over our heads I see the music industry with optimism and resilience.
---
Altafonte recently received certified B-Corp status. What was the significance of securing this status?
We are living in times where many people are lost and suffering. Many people don't find purpose in what they do and how they work. In a way, we are living in a great global crisis of values and sense of life.
We only have to see the degree of violence, tension and frustration that surrounds us, even in the most developed countries, and for the sake of our futures, that needs to change.
We believe that organizations are also responsible for driving social change. People need a higher purpose to work for, to share and to give; we need to work in safe and friendly environments where human relationships are important. Working to the values of a B Corp helps us to achieve this goal, it helps us to show others that it is possible, that it is not a romantic utopia. For us, it is a way of showing our team that we are serious about their wellbeing, and I believe this shared purpose helps us all to feel that we are contributing to a culture and mission that is deeper and more purposeful than just making money.
---
If there was one thing you could change about the music business, what would it be and why?
There is a problem with streaming that we must solve urgently. There are great artists, creating incredibly good works, but they are not very popular with teenagers (massive consumers of streaming), and they have a lot of problems to simply make a living from their work.
We see this clearly in the low YouTube, Spotify, Apple, or Amazon revenues of many artists, even with artists who sell a lot of tickets but do not generate digital revenue. The platforms must find a fairer way of distribution that helps professional and quality artists [receive] a decent income for their work.
I would also highlight the change where music companies seem to want to become credit institutions delivering meaningless advances in the form of loans as the only way to do business. This, in my opinion, is a great perversion in the music business. This fight with cash as the only weapon is not beneficial to most artists, who need support, partnership, and guidance in the medium and long term.
---

World Leaders is supported by PPL, a leading international neighbouring rights collector, with best-in-class operations that help performers and recording rightsholders around the world maximise their royalties. Founded in 1934, PPL collects money from across Africa, Asia, Australia, Europe, and North and South America. It has collected over £500 million internationally for its members since 2006.Music Business Worldwide