MBW's World Leaders is a regular series in which we turn the spotlight toward some of the most influential industry figures overseeing key international markets. In this feature, we speak to Katsumi Kuroiwa, CEO of Avex Inc., headquartered in Japan – the world's second-largest recorded music market. World Leaders is supported by PPL.
---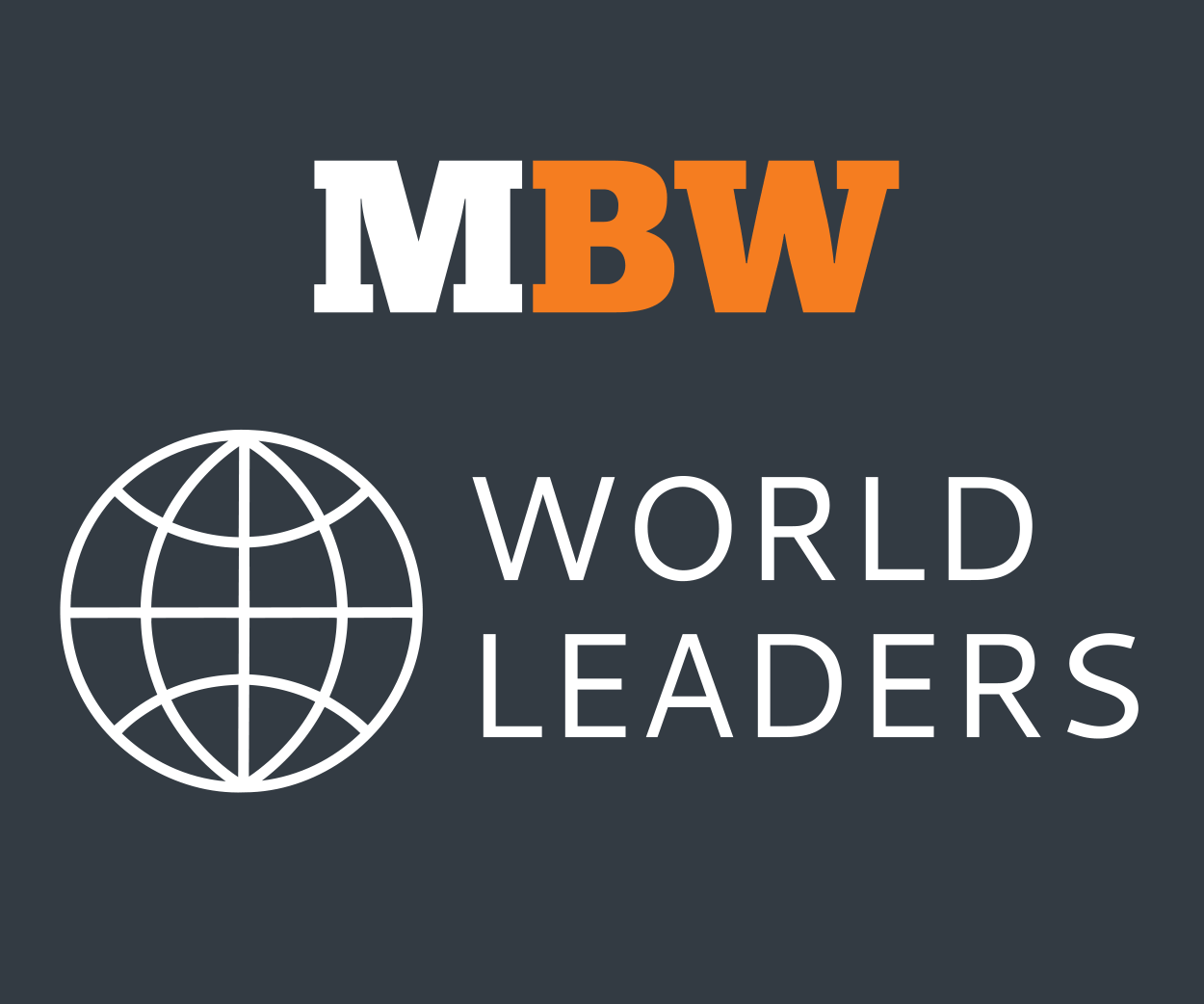 Katsumi Kuroiwa owes a bit of his career to snowboarding.
He was an avid 'boarder as a student, and made frequent journeys to mountains in Japan and abroad to places like California and Oregon.
After graduating, he channeled his interest in board sports into entrepreneurialism, opening his own specialty store in his hometown of Yokohama, Japan, focused on selling imported surfing and snowboarding goods and apparel.
"The business went well, and I went on to open a restaurant and several other stores," says Kuroiwa. "Around this time, my friends from the area and other young people started to gather together to form a kind of community."
Through connections he made within that community, Kuroiwa met Masato Matsuura, founder of Avex Music Group, which led Kuroiwa to entering the music industry and to his current position as CEO of Avex Inc.
Avex, often referred to as Japan's fourth major, started as a record importer and wholesaler in 1988, out of a small apartment in Machida, Tokyo – a fact the entertainment giant proudly signposts on its corporate website.
In 1995, it expanded into artist management, and by 1997 it launched an in-house physical distribution division.
Two years later, it listed on the First Section of the Tokyo Stock Exchange.
Today, Avex operates one of Japan's most-prominent domestic entertainment businesses, with operations across retail, merchandise, music publishing, recorded music, talent management (inc. artists, actors, athletes), anime, as well as live event production and more.
"Avex is an independent company in the Japanese domestic market that contains a wide range of businesses including labels, management, concerts, animation/video, as well as several monetization functions," explains Kuroiwa.
"This structure means that we can amplify our hits by using the strong connections between the company's various businesses and monetization functions. This factor differentiates us from other major music companies."
---
Having established itself as a power player in the world's second-largest recorded music market, Avex has been taking steps to expand its business globally in recent years.
Amongst those efforts are a joint partnership with concert promoter AEG and the launch of a North American division, headquartered in Los Angeles.
"Japan's music industry is large," explains Kuroiwa. "Up until now, we've been able to grow without having to actively make moves into the international market. This means that Japan's music industry has taken its own unique evolutionary path."
Kuroiwa explains that the strategy around launching in the US  "was to support Japanese artists entering the US market in the medium term and, in the long term, to establish a solid position as a local business".
The company has arguably already achieved the latter goal.
In the short amount of time that it's been operating out of its Avex House HQ in West Hollywood, the company has:
Launched a publishing JV with Brandon Silverstein's S10 Publishing;
Signed a worldwide deal with Grammy Award Winning producer Jasper Harris via that JV;
Struck a global admin deal with Sony Music Publishing, and;
Recently launched a label partnership with TikTok influencer Ari Elkins.
Additionally, via Avex USA's music fund, the company has invested in startups like virtual concerts platform Wave (which also attracted investment from Scooter Braun and Justin Bieber), 'virtual artist' record label Spirit Bomb, plus Berlin-based generative AI company Endel.
---
Commenting on his ambitions for Avex's global positioning in years to come, as well as his predictions for Japan's influence on the global stage, Kuroiwa tells us that, "while K-pop is dominating the Asian market currently, going forward I believe that Japan and other Asian countries will create their own stars and hits as well".
An example of an Avex-signed artist to be making an impact globally, and specifically in the US, is Japanese pop group XG, who are based in South Korea and have had a Top 40 on the Hot 100 in the US with their single  Left/Right released as a double A side with Shooting Star.
---
---
---
They also went viral on TikTok with a video featuring the track GALZ XYPHER, which has been viewed over 14 million times on the platform.
Avex says that the single is generating almost 1 million streams per day on Spotify, and that the US is the track's No.1 market, after making on to various prominent playlists like Pop Rising and Beast Mode.
"Looking at demographic changes and economic forces, we can see that the Asian market is in a growth trend that will only increase its influence moving forward. I predict we will see this becoming a culture extending beyond Asia," adds Kuroiwa.
"I believe it is important to establish our position in the Asian market by taking advantage of Avex's individuality and strengths to develop a wide range of businesses, including labels,  management, concerts, and animation/video, while also keeping our sights set on the global environment."
In the following interview, Katsumi Kuroiwa, who officially joined Avex in 2001, and was named CEO in 2020, gives us a unique insight into his career at Avex, Japan's music business, his ambitions for Avex on the global stage, his views on the catalog acquisition boom, and more…
---
What's your proudest moment from your career so far? And which moment presented the biggest challenge?
My first exposure to the concert business came shortly after joining Avex. The packaged [physical] music business was the main driver in the music scene in Japan at the time, and Avex was no exception. On the other hand, the music scene in the West was seeing the packaged music business beginning to falter while the live music business grew.
Realizing that this was a  major opportunity for us, I began to actively study Western business models.
I also suggested bringing the live music business that we had previously outsourced back to be managed in house. This resulted in the company successfully commercializing that business.
The business developed well and was incorporated in 2005. After that, it grew significantly.  We were able to grow sales from about 5 billion yen in the first year to over 50 billion yen in  10 years. This process led me to take a particular interest in setting up ULTRA JAPAN,  Japan's first international dance music event — a genre that is very much in Avex's DNA. The live music business holds its place today as one of Avex's main businesses and remains a  source of the company's strength and individuality.
For a number of years now I have managed operations across the group as COO and CEO. Currently, I feel I'm working to gain a new sense of accomplishment in a new role.
In March last year, AEG Presents and Avex struck a partnership to 'create unique international opportunities in both artist development and live entertainment. Tell us about some of the key projects/developments to have come from this partnership so far, especially the (NOW-POSTPONED) Justin Bieber tour?
Avex understands the unique evolution of the Japanese music scene, and AEG understands cutting-edge business models on an international scale. Together, both companies create a unique setup that can offer even greater benefits to our artists.
It's also AEGX's mission to support Japanese artists who aim to move into the international market. For example, artists embarking on an Asia-wide or worldwide tour can use AEG's venues around the world, use AEG's networks to do business in different countries, and find more beneficial arrangements for promotions and budgeting live performances.
When the Japanese band ONE OK ROCK was booked as a guest act for Ed Sheeran performances, it created an opportunity for interaction between both acts which even lead to them linking up for a musical collaboration. Whether the same thing can also be done at a Justin Bieber concert is yet to be seen, but I do think it's a big part of our role to actively offer artists benefits that extend beyond the performance itself.
As already announced,  unfortunately, the tour has been postponed, but Justin Bieber tickets that went on sale in March sold out for a total of five dome performances, which only reaffirms the level of his popularity in Japan. AEGX seeks to strengthen its own brand recognition in Japan by putting on concerts by artists like these that have their own brand power.
---
In April last year, Avex expanded into North America with the launch of Avex USA.  Why did Avex decide to expand into the North American market at this time?
When developing our own IP in the global market, we also believe it is essential to offer high-quality music by top creators in the US, as well as to continue to catch up with cutting-edge innovations in the music-tech space. Avex USA was established with the short-term goal of approaching these issues strategically, quickly, and efficiently.
Our original goal and vision was to support Japanese artists entering the US market in the medium term and, in the long term, to establish a solid position as a local business. In this, we have succeeded in establishing a local foundation more quickly than expected thanks to our West Hollywood studio, Avex House. With Avex House acting as a hub to hire local talent and enter into joint ventures and partnerships with leading local music companies, we have managed to create positive, creative energy and a unique culture of our own.
As a result, we are beginning to see several tangible positive outcomes from our US  business, including a publishing contract with Justin Bieber's Peaches producer Harv and the signing of some up-and-coming artists.
Because of this, we moved forward what was originally set as a long-term goal and set this two-pronged mission as a priority in North America:
Local business, from which we can expect further growth.
Development of business that bridges Japan and the United States, which is one of our company's unique strengths.
Complementing and differentiating these two prongs is part of Avex USA's current strategy.
---
What are the biggest challenges for the music business in Japan and globally in your opinion?
The domestic market for the Japanese music business is so large that it has created a strong inward orientation.
As a result, I believe globalization in this market has been delayed. The evolution of technology has diversified the ways we enjoy music, and we take it as a positive that the global music business is in this period of redevelopment.
"The domestic market for the Japanese music business is so large that it has created a strong inward orientation. As a result, I believe globalization in this market has been delayed."
On the other hand, the roles and balance of players such as artists, labels, and publishers in the music business are changing with the times.
Because of this, we believe that maintaining good mutual relationships will be an important factor both for the long-term development of the music business and for continuing to deliver high-quality music to fans and listeners.
---
What are the most significant creative or business trends in the Japanese music market currently and how is Avex capitalising on those developments?
In terms of creative trends, the presence of DIY artists and creators such as singer-songwriters and creators using Vocaloid technology has grown in the Japanese subscription market over the last few years. I also believe the success of acts such as BTS and BLACKPINK demonstrates that not only K-pop, but other acts with roots in Japan and Asian countries are seeing more support than ever before.
"The competition to discover DIY artists and creators is intensifying."
Following this are business trends, which are developing in response to creative trends. The competition to discover DIY artists and creators is intensifying, and we are seeing many groups debut through auditions held in partnership with mainstream media outlets. We are trying to reflect this trend by developing "BIG UP!", which provides a wide variety of services for DIY artists and creators, including aggregation, merchandising, and copyright registration.
In addition, we have obtained a label contract with BE:FIRST, a group that originated from an audition project for a major Japanese TV media outlet. Addressing the trend of groups originating in Asia, Avex also plans to announce multiple groups targeted at the global market, the first of which will be XG. The second single  MASCARA, released in June, achieved 10 million views in 14 days and 30 million views in 57 days after the music video was released on YouTube, 80% of which came from outside of Japan. MASCARA has also continued to grow steadily, ranking in 21 countries and regions on Spotify's Viral 50 chart.
---
Is it getting easier or harder to break Japanese artists globally?
First of all, we must work with the assumption that it's not easy for Japanese artists to have a hit overseas. However, with the evolution of technology, we see the growth of an environment where music can be listened to across national borders. In that sense, we can predict that there is now a higher probability of international hits than before.
On the other hand, the fact that music can easily cross national borders also means that competition will increase. We must consider ways to succeed in this market.
---
What do you think are the biggest technological opportunities for the music industry in 2023?
Looking at the bigger picture, I speculate that this will be the year when the foundation will be laid for the major changes that Web 3.0 will bring about in the medium term.
As speculative fever for NFTs and all buzzwords dies down, we are seeing art being understood as something that possesses both an intrinsic value as a form of artistic self-expression and real-world value in the utility it provides the user.
I think that the foundation of a new business model and revenue channel is being created that aligns with the essence of entertainment — that is, connecting artists and fans and generating emotional engagement. In this environment, a business that can offer user experiences that bridge the metaverse and the real world, and Web 3.0 experiences built on existing Web 2.0 frameworks have real opportunity and significance before them.
For example, virtual concerts, virtual artists, live experiences incorporating 3D technology,  etc. We intend to keep an eye on these movements internationally through our investments in global music and tech startups through our US branch office.
---
Do you have a view on the catalog rights sale boom that has taken place in the past few years?
I believe there is value in carefully evaluating projects that connect with logical management strategies, such as IP portfolios that can form a stable revenue base or projects where direct strategic synergies can be expected — whether these be value-added properties in the Asian marketplace or properties that have a culture fit with the company's existing IP.
I also think that it should be assumed that similar waves will come to Japan and Asia, even if they are not the same due to differences in the shape of the IP market or industry conventions.Music Business Worldwide