Australia's recorded music business grew 4% in value terms in 2012, according to figures from IFPI/ARIA – up to $398.1m (AUS).
It was the first upwards move in annual value the Australian industry has experienced in its annual wholesale figures since 2009.
The continued uptake of digital music combined with a host of new streaming services entering the local market – including Spotify – resulted in over 46% of the Aussie market's value coming from digital products in 2012, compared to 36.7% in 2011.
[You can read an  in-depth  IFPI report on the Australian market in 2012 on MBW through here.]
The number of physical products sold in 2012 dropped by only 6.42% on the previous year – suggesting a slowing in decline after a  the 13.85% drop in 2011. Physical products accounted for a 53.7% share of the market in 2012.
The biggest-selling album of 2012 in Australia was The Truth About Love by Pink (pictured) through RCA/SME.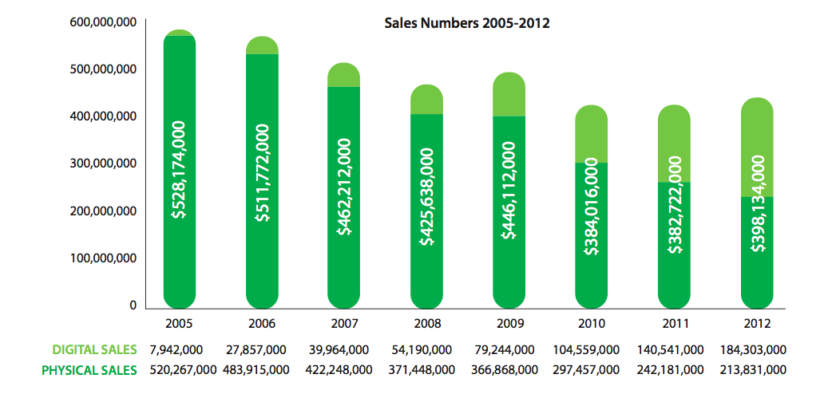 ARIA Chairman Denis Handlin said: "It is very pleasing to see the Industry achieve growth in 2012. The Record Industry has revolutionised over the past decade and has led the way in new business models, in particular licensing digital services, whilst strongly supporting traditional CD retailers.
"While our work with Government and ISPs to ensure artists and their record labels are properly rewarded for their creative efforts is still far from finished, the demand for music is as strong as ever and Australian music fans are embracing the many legitimate platforms where an incredible range of local and international music is widely available. This is testament to the continued creative work of our brilliant artists and the innovative approach of our local industry in marketing and taking music to fans across the country."
ARIA CEO, Dan Rosen was also optimistic about the future of the local industry: "2012 proved to be a formative year for the Australian recorded music industry, as digital music consumption grew with an influx of new streaming services, both ad-supported and subscription- based, yet with the physical retail sector continuing to prove its worth in the hearts and minds of Australian music fans.
"The continued innovation in new music services, means fans of all types, can now get their music when and how they want, whether by streaming, downloading or visiting their local record store. This access, combined with a host of great local and international releases, means it is a great time to be a music fan in Australia."Music Business Worldwide