Ben Cook, Atlantic Records' UK President, on his personal history – and his label's exciting future.
---
You know that old adage than an A&R exec is only as good as their last signing?
In Ben Cook's case, it's scarily on the money.
Cook's Atlantic Records can't rely on hefty catalogue sales to bulk out its annual performance: Warner's classic albums all go through – and are attributed to – sister label Rhino.
As such, both internally and externally, Atlantic's performance is completely judged on its front-line success. Or lack thereof.
"The whole team here understands there's nowhere to hide at Atlantic, and that's why they're the best in the business," says Cook.
"Everyone here is obsessed with our roster – and completely focused on it."
Atlantic UK President Cook proudly praises his team's "absolute passion and endless drive", pointing out the talents of GM Mark Mitchell, Promo Director Damian Christian, Marketing Director Hannah Neaves and fast-rising execs like Head of Digital Nick Long.
He also reckons he's got "the best A&Rs out there", including Alec Boateng, Briony Turner, Ed Howard and Paul Samuels.
"The whole team at atlantic understands that there's nowhere to hide – that's why they're the best."

Ben Cook, Atlantic Records
Yet some execs would still crumble as the figurehead of a label so nakedly reliant on its recent signings.
For Cook, though, it's all he's ever known.
Back when Cook was A&R Director at Ministry Of Sound in the early noughties, the indie label had very few perennial sellers, particularly albums, to keep its income warm.
In other words: Ministry's A&Rs were either in the Top 10, or in trouble.
Cook thrived in this intense environment, becoming an expert at sniffing out would-be smashes and packaging them for UK radio and TV.
You'll remember some of his biggest triumphs; they included Eric Prydz's multi-platinum chart-topper Call On Me (complete with notorious Lycra-loaded video), Benny Benassi's Satisfaction, plus the first UK release for each one of the future members of Swedish House Mafia.
"Ministry was a ruthless environment," Cook tells MBW. "It was a Wild West in which you learned to survive.
"But for me, even though some of those [Ministry] tracks hardly had any words, they always had great songs at the heart of them."
---
When Cook joined Atlantic subsidiary Asylum in late 2007, he took these skills to the next level.
First, in 2008, came Wiley's Wearing My Rolex; a UK No.2 and a seminal track in the invasion of the UK charts by grime – a genre now on the cusp of its second commercial wave.
Another of Cook's first signings at the reborn Asylum was an artist who'd been dropped, passed over and generally dismissed by every other heavyweight A&R in Britain.
Ed Sheeran has progressed to globe-straddling superstardom – but it was Cook who, with Ed Howard, took the plunge on an album deal as their industry peers offered a chorus of bemusement.
Sheeran has since turned the complications and contradictions which didn't fit with cookie-cutter A&R into assets, amplifying his uniqueness on a global scale.
"I've seen atlantic go from strength to strength over the past 15 years. They're the perfect home for us."

Stuart Camp
Stuart Camp, Sheeran's long-term manager, tells MBW: "I've been associated with Atlantic for nearly 15 years as first an employee and then as Ed Sheeran's manager – and have seen the label go from strength to strength in that time. They're the perfect home for us."
Last month, Sheeran picked up a brace of Grammys: Song Of The Year and Best Solo Pop Performance, both for Thinking Out Loud.
As result, Atlantic was the only UK label to see its artists win back-to-back Grammys on the night: two more of Cook's charges, Clean Bandit and Jess Glynne, won the coveted Best Dance Recording for Rather Be in 2015.
"I think there's a pure label identity at Atlantic," says Cook. "Most of our roster are artists who have not been signed in A&R bunfights.
"That leads to relationships based on a trust that we actually love the music, rather than signing people because 'oh everyone's into this so we better get on it.'"
---
What's most impressive about Atlantic UK, in an major label A&R field with a frightening amount more flops than fillies, is the startling consistency of its hit rate.
"We've been successful as a label because we welcome characters," explains Cook. "We don't work with pop robots, and it would be a disaster if we did.
"People's attention is so short now, they're multitasking the whole time. It means you've got to be about more than just gimmicks."
Following Sheeran, Cook signed another multi-platinum act – Rudimental – a UK dance act uncertified by indie drum'n'bass purists, and considered far too raw by many major labels.
"We welcome characters at atlantic. We don't work with pop robots – it would be a disaster if we did."

Ben Cook, Atlantic Records

Cook, though, simply heard a great song, Feel The Love, when tipped off down the phone – and immediately knew he wanted to work with the group.
"Rudimental are a group of really interesting people, therefore they make interesting music," says Cook.
"They're another example of a groundbreaking artist at Atlantic doing something genuinely different and pushing  culture forward."
Two No.1 albums later, Rudimental are now cooking up new music, having just sold out London's O2 Arena.
---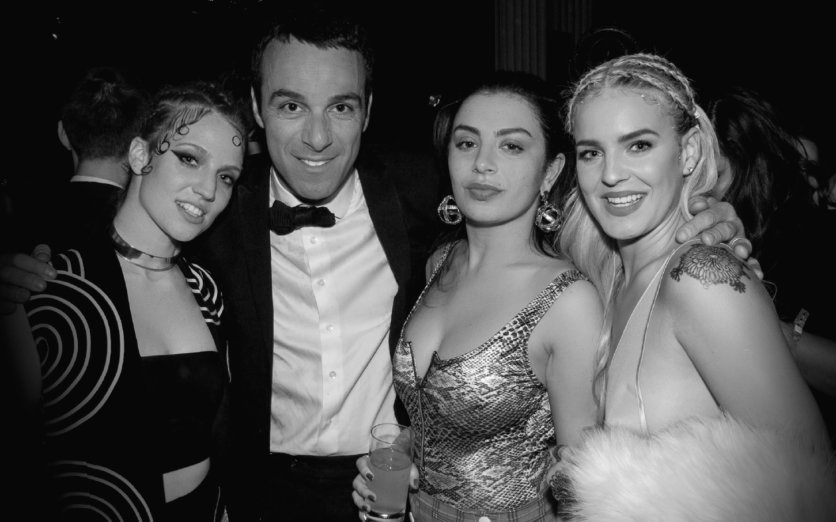 When Cook stepped up to become Atlantic Records UK boss two years ago, succeeding now-Warner UK CEO Max Lousada, the pressure was on again. ("Max had established a reputation of true quality," says Cook.)
2014 brought big-selling albums from Paolo Nutini and Ed Sheeran, as well as global hits from Charli XCX and Clean Bandit.
2015 was even bigger.
Atlantic's radio team enjoyed eight unbroken months as No.1 UK airplay label last year, bolstered by a stream of hits from the likes of Wiz Khalifa, Skrillex & Diplo (Jack Ü), Jamie Lawson, Clean Bandit, Galantis, Flo Rida and Charlie Puth.
Meanwhile, Atlantic Records UK secured no less than four UK-signed Number 1 albums in 2015 – more than anyone else in the market.
Two of these albums were debut releases, including the biggest new British artist of 2015, Jess Glynne. Her album, I Cry When I Laugh, has now sold nearly 800,000 copies in the UK.
Glynne's A&R journey is particularly notable because, at one stage, she was the UK's best-selling new female artist without having released a single record under her own name.
Following Rather Be with Clean Bandit in early 2014, a No.1 in more than 15 countries, Glynne then appeared as a guest on another dance chart-topper – Route 94's My Love.
"We could have got lost in that world of being a featured vocalist, but we knew those records weren't fully reflecting back on Jess as an artist in terms of growing a fanbase," says Cook.
"We took a concerted decision that we needed to start Jess's campaign on her own terms, with her own identity."
"Atlantic has been such an incredible partner. They put artists and music first."

Sam Eldridge, UROK Management
First came Right Here, a UK No.6 at the end of 2014, followed by Real Love (No.2).
2015 brought three UK No.1s: Hold My Hand and Don't Be So Hard on Yourself, plus another featured vocalist turn on Tinie Tempah smash Not Letting Go.
Says Cook: "I'm really proud of how Jess's story is one of old school artist development. She didn't walk in this door with a big industry buzz, a bunch of hits, an album written or a fanbase.
"It was all about finding Jess's moment – working out who she was and what she wanted to say."
Glynne's manager, UROK's Sam Eldridge, is in no doubt that he picked the right label.
"It's actually been very hard for me to write what I feel about Atlantic Records," he tells MBW in an email. "They've been such incredible partners for UROK over the last eight years, from fledgling indie success with the Mystery Jets, to the critical and commercial break through of Plan B and most recently with the phenomenal rise of Jess Glynne.
"At heart they feel like a real family company that puts music and artists first, who ultimately believe if you deliver the right record and allow the artist space to grow into their potential that there is still no limit to what can be achieved.
"The company is headed in each department –  A&R, marketing and promotions –  by brilliant, focused and charming people who inspire their teams and create confidence in their artists."
---
Ben Cook's remark about Jess Glynne lacking 'industry buzz' in those early days is telling.
Like Ed Sheeran, Rudimental and Clean Bandit before her, Glynne never appeared on the BBC Sound Of… poll – the fixated-upon annual barometer of which artists will be hot in the UK over the next 12 months.
In fact, all of Atlantic's biggest recent signings were previously operating, to differing degrees, off the industry's radar.
The logical lesson: with no catalogue sales to hide A&R slip-ups, Cook can't afford to follow the crowd.
"We always want to find more ways to be in business with the best talent."

Ben Cook, Atlantic Records
"Culturally we come from a place where we're not throwing spaghetti at the wall and seeing what sticks," explains Cook. "We live and die by our bets, and we stand by them.
"That's a founding principal of Atlantic going back to Ahmet Ertegun. We want to be true to that legacy, but it's also born out of practical necessity.
"We don't want an overblown roster, but one to which we can add real value with a committed focus."
---
Atlantic UK's bets for 2016 include West London hip-hop/R&B collective WSTRN, whose In2 was the biggest debut single for a UK group in 2015.
Other new signings include Brit electronic-soul duo Honne, plus Anne-Marie – a Rudimental associate picking up particular heat, who counts Ed Sheeran amongst her growing army of fans.
Cook's affinity with his artists is neatly demonstrated by his confidence in giving Atlantic label imprints to Charli XCX (Vroom Vroom), Ed Sheeran (Gingerbread Man) and Rudimental (Major Toms).
Sheeran's label has already delivered success, releasing Jamie Lawson's hit single Wasn't Expecting That, as well as the artist's self-titled UK No.1 album.
Discussing the artist-run labels, Cook reasons: "They've all got good taste and they're artistic human beings."
"It's a privilege to be this close to music before anyone else is, and there's a responsibility that comes with that – to deliver. I encourage all of our A&rs to think that way."

Ben Cook, Atlantic Records
He adds: "Charli has proved time and again that's she's ahead of the curve sonically and culturally. It was a natural extension to offer her this outlet.
"With Ed, he has a very magnanimous approach to other artists. He's a huge music fan – this is a really great way of him to express that side of himself."
Cook says that Rudimental's Major Toms label, named after the band's London studio, was an ideal home for Anne-Marie to do her "10,000 hours" before she graduated into the fully-fledged Atlantic system.
He adds: "These imprints aren't narcissistic indulgences – they're happening for the simple reason that we always want to find more ways to be in business with the best talent."
---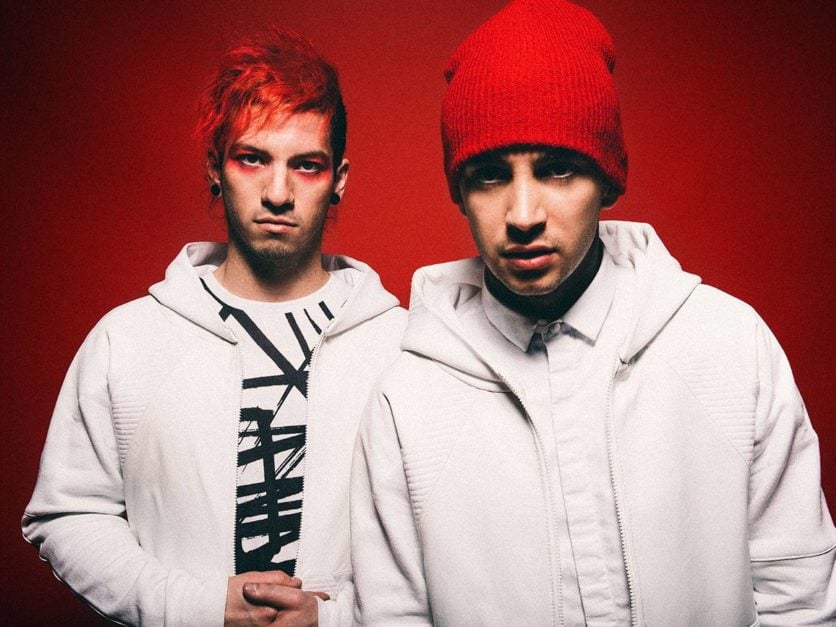 One possible reason why Cook is able to foster an uncommonly collaborative relationship with his signings: he has a thoroughbred understanding of the creative process.
Back at Ministry, the exec became personally adept at editing and, in some cases, manhandling records in ProTools – such was the frequency with which he would sign sprawling dance floorfillers and fashion them to suit UK radio.
"To consider music in that much depth and detail is really important," he says today.
"It's a privilege to be that close to music before anyone else is, and there's a responsibility that comes with that to deliver. I encourage all of our A&Rs to think that way."
Another exec who certainly thinks that way is Craig Kallman, CEO & Chairman of Atlantic Records in New York, alongside fellow Atlantic US COO & Chairman Julie Greenwald.
Cook is currently the recipient of a fast-rising Stateside Atlantic/Fueled By Ramen signing in the shape of twenty one pilots (picture inset), tipped to be one of the global breakout acts of 2016.
"Craig is a complete music obsessive and music lover, and he has great ears," says Cook. "Julie is very smart, she understands exactly how to connect fans and artists."
Other Atlantic US signings making a splash in Cook's home domain include Skrillex – who's won more Grammys than any other dance artist – and up-and-comers like Charlie Puth and Galantis.
Adds Cook: "In other labels there's a pitch process from the UK to the US, but that's not the way it works here. We've got each other's back from the development phase of every act."
---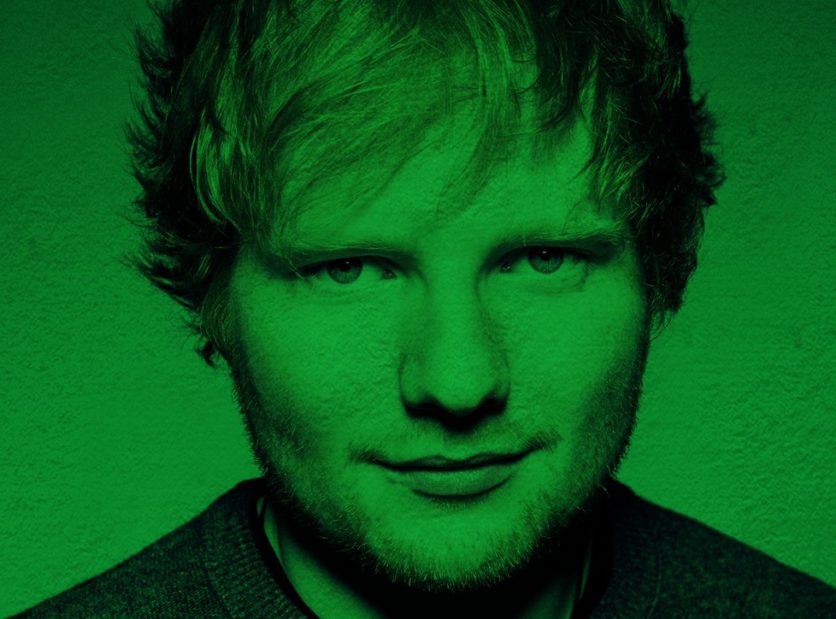 At one point, Cook bashfully mentions that he learnt violin as a youngster. That's an unforgiving instrument, we point out.
"Your margins for error are tiny," he admits. "To this day, I find it very hard to let things go that don't feel right."
Clearly, in the case of Ed Sheeran – now at 20 million global record sales and counting – these instincts have served him well.
It's becoming a bit of a hackneyed question, but we have to ask: why does Cook think he committed to the Thinking Out Loud phenomenon when no other big-league UK A&R was interested in doing so?
"I signed ed sheeran because I had a physical reaction to seeing him play."

Ben CooK, Atlantic Records
"I signed him because I had a physical reaction to seeing him play," said Cook. "All I saw was pure, unbridled talent. It was a palpably obvious decision to me."
Yes, but why, exactly? What was it in Cook's DNA that made him take the gamble when so many others were reticent?
"There's always going to be a pocket of A&R people who operate with a bit of a herd mentality," he admits.
We're getting somewhere.
---
Ed Sheeran, at the time, was an unlikely major label signing – and his path to pop icon certainly wasn't clear cut.
A scruffy teen with ginger hair and a beat-up guitar switching between hip-hop, acoustic balladry and neo-soul by stomping on a loop pedal; a white, middle-class Suffolk boy embraced and celebrated by London's grime community; a performer seemingly as in love with John Martyn and Damien Rice as he was D'Angelo and Dizzee Rascal.
Sheeran's blossoming popularity was turning heads, but he must have seemed like a tricky prospect to take mainstream – at the very least, a burdensome marketing challenge?
"Those challenges exist for every artist worth your time," replies Cook. "Would David Bowie get signed today? Would Prince? Would Queen?
"None of those artists were easy wins. Real talent rarely is."
---

MBW's Label Of The Month is supported by Modo – a company which knows a thing or two about working with great labels. Founded in 1998, the UK-based company is an expert in creative packaging. It offers a vast range of products that are already available in the marketplace – but specialises in designing and creating new and exciting packaging that remains within budgetary guidelines.Music Business Worldwide