MBW's World Leaders is a regular series in which we turn the spotlight towards some of the most influential industry figures outside the US and UK markets. In this feature, we speak to Matthieu Tessier, Managing Director of Warner Chappell Music France, as well as producer Skread, about the success of French superstar rapper Orelsan. World Leaders is supported by PPL.
---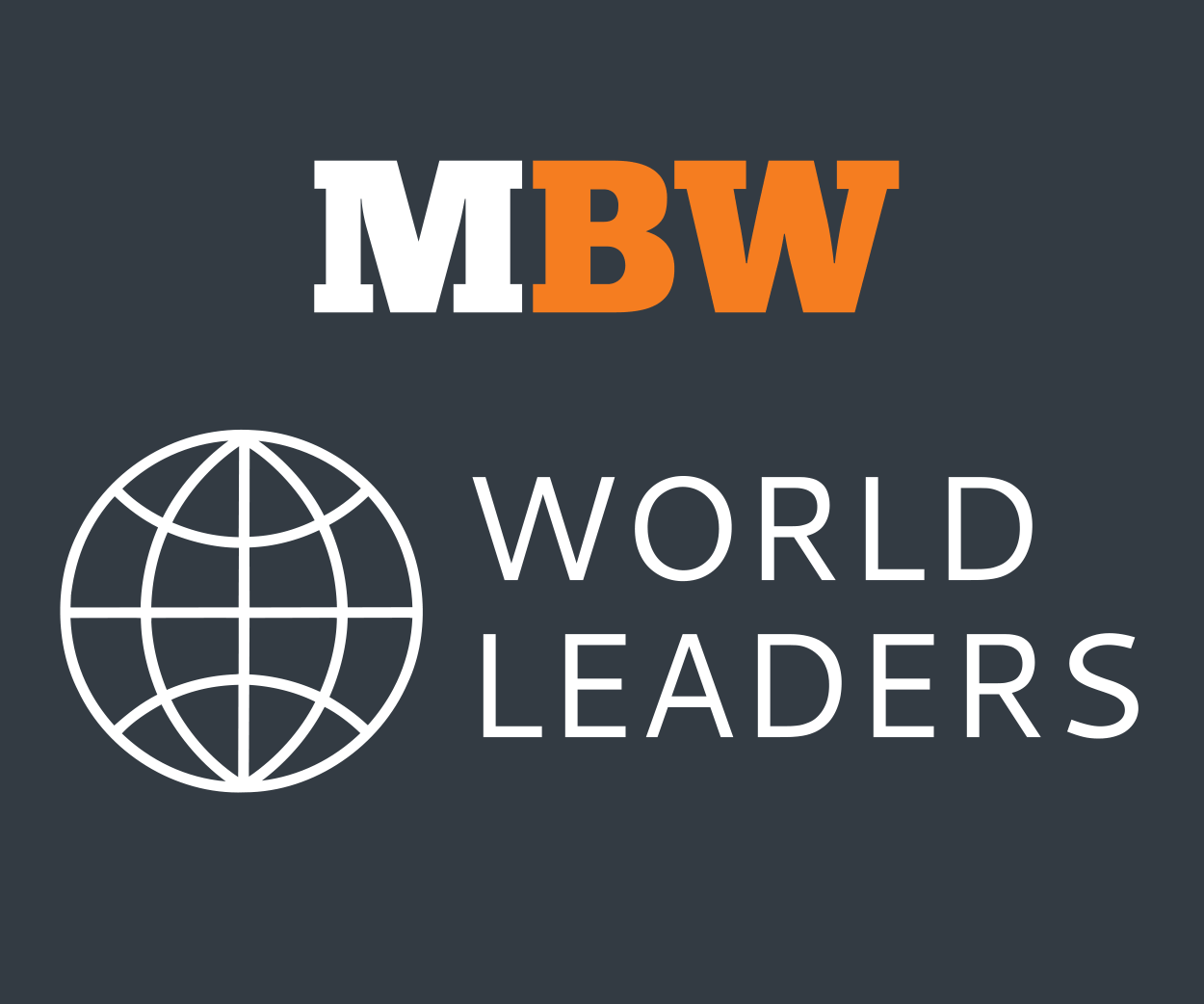 France is a key global market, with a strong local artist base.
According to French trade body SNEP's recently published End of Year report, "French Productions", made up 83% of France's Top 200 Best-Selling Albums Of 2021, a year in which France – the world's fifth largest music market – generated $1 billion dollars in recorded music revenues.
One such homegrown artist is French rap star Orelsan (Wagram Music), whose fourth album Civilisation was the No.1 selling album in France last year.
Orlesan's music publisher in France, Warner Chappell Music, tells MBW that, not only did Civilisation score the biggest week one sales tally for a hip hop album ever in France, but it was also the biggest week one for any album since the posthumous release from iconic French singer Johnny Hallyday back in 2018.]
Released on November 19, WCM says that the album sold almost 140,000 equivalent units in week one, nearly 100,000 of which were physical copies.
Civilisation was released on the same day as – and competed for No.1 with – another superstar's album: Adele's 30.
The latter record topped the charts in multiple European markets and globally in its first week, but not in France, where it was pipped to the post by Orelsan's Civilisation. It stayed atop the chart for two consecutive weeks and spent five weeks in total at No.1.
"There was a combination of factors that led to landing at No.1 and holding it for a consecutive weeks," explains Orelsan's producer Skread.
"First, it's an incredible record and the response from week one led to more people wanting to check it out. Then, there was the fact fans wanted to grab the limited edition physical copies in stores, and we also held back some big media interviews until week two, so we could talk about the success of week one, which further helped with the promotion."
"For sure this album will count in the history of French music."

Matthieu Tessier, Warner Chappell France
Warner Chappell France signed Orelsan 13 years ago. Chappell also works with Skread, who co-wrote and produced the whole album, and co-publishes Phazz, another songwriter on Civilisation.
Commenting on Orelsan's achievements with Civilisation, Matthieu Tessier, Managing Director of Warner Chappell Music France, tells MBW that, "The success is really massive [in France. For sure this album will count in the history of French music."
Tessier was named Managing Director of WCM France in 2020, having previously served as Warner Chappell's Head of A&R in France for the last five years. He succeeded Caroline Molko, who stepped down after 18 years as the company's MD.
Here, Tessier and producer Skread break down the week one stats around the success of Orelsan's No.1 album Civilisation in France, and comment on the rise of French rap in the market and how it ties into WCM France's long term goals as a music publisher…
---
What impact has Orelsan's new album Civilisation had in France?
Matthieu Tessier: At the time of its release, Civilisation had the best week one for a hip-hop album in the history of the French charts. The record was been released on November 19, and, in six weeks of time, it has been the biggest selling album of the full year 2021.
What is the breakdown of week-one physical sales and streams?
Skread: We sold almost 100,000 physical copies, received 38,900 in streams and 3,600 in digital sales. We wanted to do something cool with the CD, so it would become a collectable like basketball cards. We decided to create 15 different variations of the CD, each visual representing a track from the album.
All of them were in limited and numbered editions, starting from 500 copies for the signed edition, to 30,000 copies, with some editions limited at 2,000, 3,000 and 5,000 copies.
We opened the pre-orders three weeks before the release and two weeks after the Amazon Prime six-part documentary on Orselan's career. We sold more than 40,000 CDs within a couple of hours. So we started week one having already sold 56,000 through pre-orders and then sold a further 40,000 during the week.
Two days before the release, we put out the first single with a video – we hadn't released any music before that.
And the day after the release, we announced, through a video we shot in the CD factory, that five golden tickets had been hidden randomly in five CDs, and whoever found them would have access to Orelsan's shows for life. That definitely helped sell some copies.
---
You've worked with Orelsan for a long time – how did you discover him and how has he developed as a songwriter and as an artist? – Skread
Skread (pictured, inset): We became friends in 2000, we were making beats at first and he was rapping from time to time. Then I started to have success as a producer around 2003 and created our label 7thMagnitude with our friend and associate Ablaye. From there we started to push Orelsan and Gringe (who is in a group with called Casseurs Flowters) to write and rap seriously. We developed him through MySpace at the time. I was getting bigger in the industry and getting more experience, and we managed to get him a deal in 2008 and released his first album in 2009.
Ablaye and I had to make him realize that it was possible for him to make it – that he had what it took. It took a few years, and with time and success, step by step, he became aware of his talent, became a hard worker, releasing six albums, writing and directing a movie, a TV show, being an actor and so on. The documentary on Prime explains all of that very well.
---
How important was the documentary in the release of the album?
Skread: It definitely played a primary role. This combined release strategy (documentary plus album) was planned from the start two years ago. We wanted to come back with a documentary to introduce the new album, so that people who already knew Orelsan got to understand even more of his story, and that people who didn't know him or didn't necessary like his music, got an insight to understand and appreciate his artistic journey and his personality.
The documentary was a big success, it showed people the 20 year journey we had to become successful with the ups, but mostly the downs. It made people talk about Orelsan in a good way during the month before the release – they had a good understanding of who he is and could welcome and understand the new album I think.
---
What role do you play in Orelsan's career as his beatmaker / producer and label founder? are there other examples of beatmaker producers with that level of involvement? 
Skread: Myself, Orelsan and Ablaye have always worked together and are a group of friends with complementary personalities. We do things by ourselves, step by step, and each of us has a natural role in the group. I happened to be the one who makes beats and who likes to put together strategies and ways to make thing work, but at the end it's always a process of discussions and decisions we make together. None of us decides for the others or has a defined job.
I always compose and produce around 60 to 70% of his albums. We always start with the core together to find the direction of the album and then collaborate with people we like working with. Orelsan is my friend before being my artist, so I do my best to make decisions that will make him successful, of course, but first of all happy in his life. There are other friendship stories in the business like us –  beatmaker/rapper relationship – although I'm not sure there's the exact same configuration that we have businesswise and that has lasted this long.
---
What are Warner Chappell's long terms ambitions for Orelsan as a songwriter? –
MT: We signed Orelsan in 2006, so have been working with him for a very long time and have enjoyed 15 years of a great collaborative partnership.
He is one of the most important songwriters and lyricists of his generation, so our ambitions are to continue to help him achieve all his goals. We are here to support and help Skread and his close team to put better conditions in place for him to continue to write such iconic songs.
---
We've previously written about the rise of deutschrap in Germany – are we seeing a similar trend in France?
MT: Yes, French rap is the No.1 genre in France right now and has been for the past two or three years.
Rappers like Soprano will be playing stadiums in 2022. These type of shows used to be exclusively for French pop stars of the '90s and early '00s, so there's no doubting that hip-hop has become the new pop.
---
What is driving the success of French rap domestically? 
MT: Streaming and social media is probably the biggest driving force behind the rise and success of French rap. Rappers now have a certain autonomy. They don't have to wait for labels to drive their careers and release their music.
They can put their music on streaming platforms, start creating their own brand, building up their socials media, producing their own videos and getting to a certain level by themselves.
And social media now has a direct impact on streams. Labels and publishers tend to arrive at a certain point and try to further elevate and support them.
---
Do you think there's an opportunity for this new generation of French rap stars to break globally? 
MT: At Warner Chappell we work with Aya Nakamura and MHD, who are two French speaking artists that have broken borders and become the biggest French sellers internationally.
A few years ago the only French artists that had global success were DJs or electronic producers, but today more and more French rappers are attracting a bigger and bigger global audience through strategic international collaborations and I think this will only increase in the coming years.
---
 What would the challenges be to accomplish this? 
MT: I think we have a role to play as publishers. To cross borders, I believe the key will be international collaborations to help French rappers reach a wider audience. We need to work with our global network to help put artists and writers together.
Today, the European charts are mostly made of local artists singing in local language, so there's definitely big opportunities to break the mould by helping them to build up international collaborations.
---
Are there any other artists or writers we should be looking out for?
MT: A French rapper we work with called SCH is definitely one to watch out for. He is from Marseille and is part of a very important rap scene that is mixing up-temp electronic beats with hip-hop flows. He's one of the most exciting artists around at the moment and is currently starting to build up collaborations with a number of European rappers. I think he's got a good chance of breaking globally.
---
How does the Orelsan's success tie into Warner Chappell's objectives in the French market? 
MT: We are really focused on signing unique songwriters and lyricists. French music has a culture of putting importance on words. Orelsan is probably one of the most iconic lyricists of his generation – his words are beautiful, strong, and this makes his songs speak to a large audience. Our goal is to keep on signing great songwriters and lyricists because that is what makes songs connect decades after decades.
---
What would you change about the music industry in France and globally, and why?
MT: I would like to see a more efficient measure of success for artists and songwriters. There's a lot of emphasis on album sales and streams, but when you also incorporate ticket sales, radio and TV performing rights, brand partnerships and social media audience, I think that's when you get a true measure of success. We should look at all aspects, not just one or two part
"I would like to see a more efficient measure of success for artists and songwriters."

Matthieu Tessier
Also I'd like us to recognize and value the longevity of a song – as a publisher we don't sign repertoire for the present but for its long-term value and we hope to sign songs that stay year after year.
---

World Leaders is supported by PPL, a leading international neighbouring rights collector, with best-in-class operations that help performers and recording rightsholders around the world maximise their royalties. Founded in 1934, PPL collects money from across Africa, Asia, Australia, Europe, and North and South America. It has collected over £500 million internationally for its members since 2006.Music Business Worldwide