"See you down the road, stay cool… you sort of invented the concept."
In any other office, Bono's snappy tribute to Atlantic founder and A&R legend Ahmet Ertegun would hit you in the face as soon as you walked through the door.
But in this office, an office which immediately engulfs you in the enzymes of record business history, its frame modestly rests at knee height, just pleased to make the cut.
This is what's known in Warner's Broadway HQ as 'Ahmet's Room'; a meticulous recreation of the great executive's original professional crucible, where you'll find personal mementos involving the likes of The Rolling Stones, Phil Collins, Clive Davis and Seymour Stein – plus a gaggle of Grammys.
It's a sacred place for Craig Kallman.
---

2016 marks Kallman's 25th anniversary at Atlantic Records.
Hungry to invigorate the major label with independent, inventive music heads, Ertegun and his then right-hand man, Doug Morris, swooped for Kallman's dance specialist Big Beat Records in 1991.
The impressive young New Yorker, who'd built Big Beat selling vinyl out the back of his dad's car, was soon anointed as a protegee to the executive pairing.
"I think about making Ahmet proud all the time," Kallman tells MBW, fresh from seeing Atlantic pick up 18 Grammy nominations – including the shock of critics' darling Sturgill Simpson getting a nod for Best Album.
"I think about making ahmet proud all the time."

Craig Kallman, Atlantic Records
"In my mind, he's truly the greatest A&R man who ever lived. Obviously it's very humbling and daunting to try and fill his shoes, but it means we come in every day and think: 'Okay, is this artist truly worthy of the Atlantic brand?'"
He adds: "I absorbed many of the fundamentals of what built Atlantic as a disciple of Ahmet and Doug, and I use them every day."
There's a physical reminder of these fundamentals right at the heart of Atlantic's head office: a state-of-the-art recording studio at the top of a mezzanine staircase leading up from the company's in-house performance area.
The record-setting OST of smash musical Hamilton, for one, was worked on within its walls last year.
---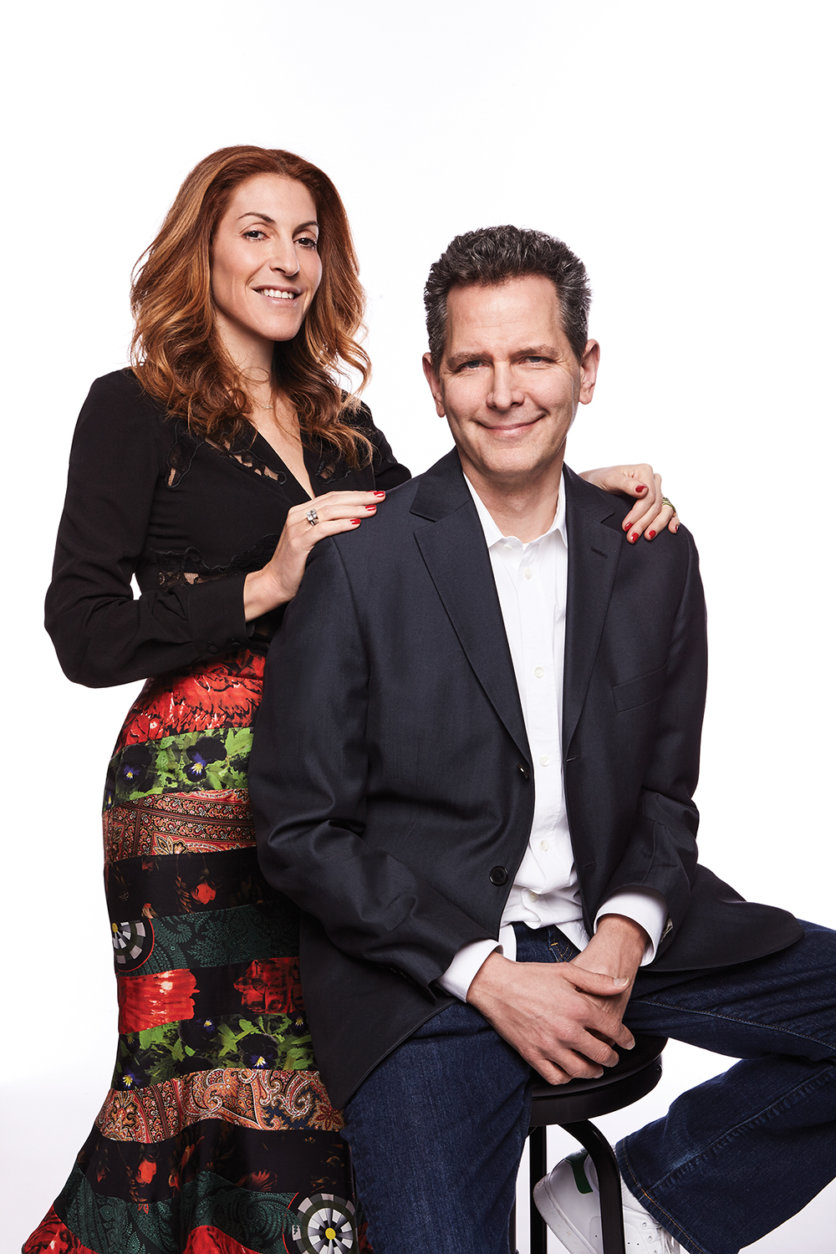 Kallman, his colleagues tell us away from the Dictaphone, is regarded as the 'right-brain' of Atlantic. His fellow co-Chairman at the top of the company for the past 12 years, marketing, digital and promo specialist Julie Greenwald, is the opposite segment.
It's a fairly clear delineation: Kallman takes care of A&R, while former Def Jam hotshot Greenwald makes sure everyone who needs to listen, listens. (Case in point: Atlantic US has two radio departments to make sure each of the artists of its wide-ranging roster gets the cheerleading they deserve.)
There are other interesting quirks to co-Chairmen Kallman and Greenwald's Yin and Yang: his his A&R approach is clearly soaked in Atlantic's timeless creative principles,  while Greenwald (as covered in our exclusive interview last week) is hungry to embrace new technological advancement.
Whatever the explicable/inexplicable chemistry behind their entwined efforts, it's working.
Market-share wise, Atlantic Records (and its family of sub-labels, including Fueled By Ramen, Big Beat, Elektra, Canvasback, Artist Partners Group and Roadrunner) is having its best year in recent memory – thanks to hits like Twenty One Pilots, Hamilton, Bruno Mars, the Suicide Squad OST, Panic! At The Disco and Melanie Martinez.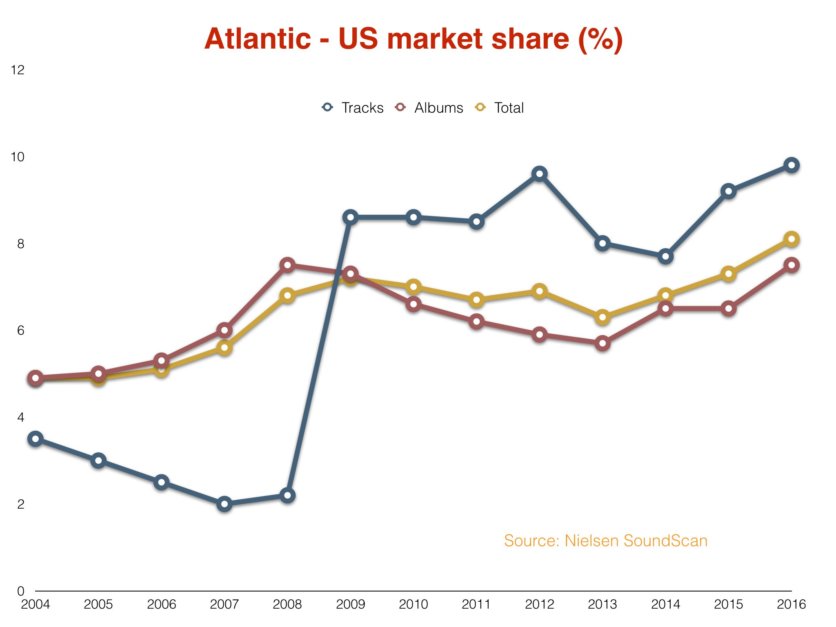 "Julie and I both grew up in the industry where our earliest days were super-DIY and entrepreneurial – where you're the underdog constantly trying to make it," Kallman says of his colleague.
"We've both experienced building something small from the ground up. We're cut from the same cloth."
He adds: "Julie's an extraordinary leader. She's incredibly motivational and she cares about people to a degree in a way you wouldn't normally attribute to the record industry. And then she's wildly creative at the same time.
"She's also the most ferocious person when it comes to breaking a record. If you're an artist, I don't think you could pick a better warrior to go into battle for you."
---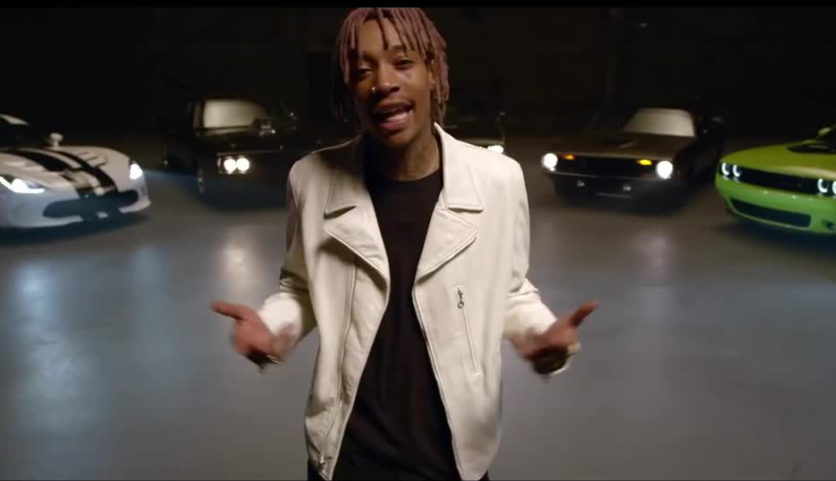 One particularly interesting aspect about some of Atlantic's biggest successes of the past decade – including multi-platinum smashes like Ed Sheeran, Bruno Mars and Wiz Khalifa – is that they were dropped by rival labels before Kallman and his global team signed them up.
What does that tell us about Atlantic's 'underdogs constantly trying to make it'.
Says Kallman: "Often this business can get suckered into, 'I need it now, I've got to make my quarterly numbers' – the quick fix, and if it's not quick enough, moving on to the shiny new penny.
"Often this business can get suckered into the quick fix, and if it's not quick enough, moving on to the shiny new penny."

Craig Kallman, Atlantic Records
"We have the luxury of being able to take a long-road view on things. Julie and I both grew up with diverse palettes, not just what was moving on Top 40.
"Whether it's Bruno, Ed, Sturgill or Skrillex, you're looking for those ingredients which have a super spark of originality and something special.
"That's when you can say: 'I'm going to bet on you, but I'm going to give you sunlight and water for a very long time until it works.'"
---

From Melanie Martinez to Charlie Puth and Kevin Gates (who have both released Gold and/or Platinum-certified debut LPs in the US this year via APG), Atlantic doesn't seem to be having too much trouble breaking its priority new artists.
Yet current widespread industry logic dictates that bringing through an 'album artist' amid the slow-moving bog of Spotify's charts is an arduous task.
Has streaming really made breaking artists harder?
"I would argue that in some respects it's harder and in some respects it's easier," replies Kallman. "It's harder from the standpoint of the volume of releases – the fans are deluged. The fact we're even more fervently competing for your time – against social media, TV etc. – has also made it harder.
"We really should be rooting for each other's success, and that can sometimes get lost in the cut-throat competitiveness of it all."

Craig Kallman, Atlantic Records
"On the flip side, avenues that are so democratic which speak to how the public is responding – like YouTube, Spotify and Apple Music – make it easier because the gatekeepers at radio [are less influential].
"There's an ability to be more true to the artists and not worry so much about whether you fit a format at radio to get to the next threshold."
Outside of WMG, Kallman speaks of his respect for A&R thoroughbreds such as Monte Lipman, Pete Edge, Dave Massey, L.A Reid, Rob Stringer and John Janick, as well as Doug Morris, of course ("he really is formidable").
"It's gotten to be a small enough industry now that's there's a benefit for the tide to rise for all of us and restore the business to a place of health," says Kallman.
"We really should be rooting for each other's success, and that can sometimes gets lost in the cut-throat competitiveness of it all."
---
By any measure, Kallman's 25-year tenure at Atlantic is remarkable.
A career as head of a single major label is more typically in the single figures – before the likes of Sir Lucian Grainge or Doug Morris come a'poaching, or a rocky signing record leads to the exit sign.
Kallman says the incentives keeping him at Atlantic haven't come from above, but from all around him.
"Both Julie and I have both spent a long time together building this team," he says. "When you get the opportunity to work for your home-grown people, for so long, you develop a rhythm. You can speak in shorthand, you can sometimes telepathically operate. It allows us to be hyper-productive and really efficient."
He adds: "I think the reason we've been able to break more new acts than any other label year-in, year-out is because all of us have worked for so long together.
"I think the reason we've been able to break more new acts than any other label year-in, year-out is because all of us have worked for so long together."

Craig Kallman, Atlantic Records
"Today's artists are smart about the industry – they know it's usually executive musical chairs all over the place.
"Artists sign to people who believe in them, and they want to know you're going to be there to fulfill the dreams you're promising them. You can't do that if you're jumping around to the next company for a bigger payday."
He adds: "We run the A&R department here differently to any other A&R department; it's all for one, one for all.
"A&R is usually cutthroat and very individual-driven – if you think about Geffen, where Gersh, Kalodner and Zutaut were all trying to kill each other. We're kind of the opposite. Everyone helps and contributes to each other's records.
---
Many people know that Kallman has stockpiled an extraordinary record collection. Not many people know exactly why.
His latest tally of mint edition vinyl, he tells us, has topped 800,000 items – and he's certain he'll surpass the million mark before long.
This compendium began in panic.
At the dawn of the CD's arrival, Kallman was being told by the music business that the new format would "eviscerate" vinyl – a forecast that wasn't far off the mark.
"We've dumbed down music for too long because convenience trumped quality."

Craig Kallman, Atlantic Records
Deeply concerned that the sound quality of his favourite recordings would be diminished forever more, Kallman began amassing an arsenal of immaculate vinyl for future generations – a mission that hasn't halted even as vinyl has enjoyed a noughties revival.
Kallman's obsession with sound quality has now translated into support for new HD digital recordings technology MQA, which he believes could represent the next big achievement (and payday) for the global music business.
"We've dumbed down music for too long because convenience trumped quality," he says. "Now, bandwith and streaming capabilities mean you can have it all.
"Real studio master quality is attainable now, which is a really enticing proposition given that we've been downgrading the quality of sound for decades.
"As the streaming services get more and more traction and get healthier we're going to see a real exciting appetite for higher quality. It's an exciting new chapter for the music industry."
---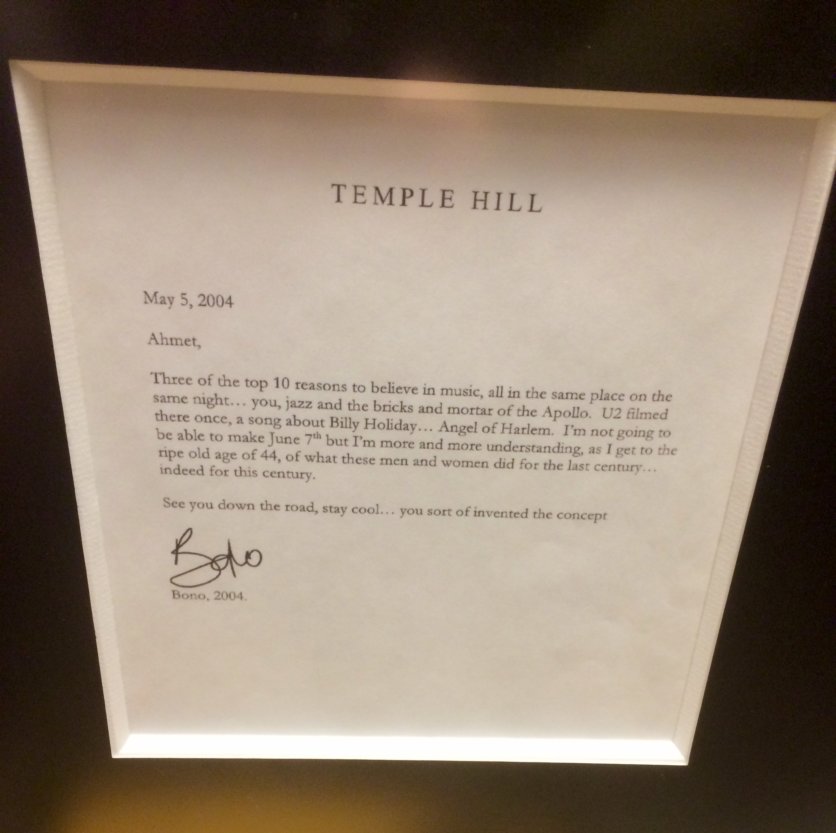 MQA is set to make a big splash next year, following a special unveiling at CES in January.
2017 will also be a banner year for Kallman, as he celebrates 30 years since he created the Big Beat label – still operating today as a subsidiary of Atlantic (Skrillex, Galantis, Robin Schulz).
There's also murmurs about the return (and Glastonbury headline performance) of Atlantic's golden boy, Ed Sheeran.
As Kallman and Atlantic continue to progress, however, the influence of history – and of the company's vivacious founder – will never be far away.
"Ahmet was the consummate record man, partier and lover of music," says Kallman of Atlantic's founder. "He was just magnetic, so artists trusted him and revered him.
"Ahmet taught me the importance of building the right relationship with the artist, while allowing them the freedom needed for their creativity to blossom. And how to add value, make it fun – an exciting journey."
Adds Kallman: "I love what I do so much. My aspiration is simply to keep building and growing the best record company.
"I owe it to Ahmet as the founder of this place, and to the legacy of Atlantic to keep infusing it with the best in class artists I possibly can."Music Business Worldwide