MBW's Manager Of The Month celebrates some of the artist managers doing great things in the global business. This month, we talk to Tim Parry at Big Life Management about breaking artists in the modern age and the impact of Jazz Summers. Manager Of The Month is supported by INgrooves Music Group.
---
This time last year, hundreds of the British music industry's finest gathered in Ministry Of Sound's London megaclub to pay tribute to Jazz Summers.
Salutes to Summers, who died aged 71 the month before, were kicked off by his business partner in Big Life – and dear friend – Tim Parry.
Big Life acts old and new took to the stage to perform in Summers' memory, including Boy George, Badly Drawn Boy and Lisa Stansfield, plus a little-known five piece from County Derry called Walking On Cars.
A lot has changed since then.
Ministry Of Sound – the record company, that is – has sold up to Sony Music.
Tim Parry, with Summers' blessing, has taken full ownership of Big Life Management.
And Walking On Cars, in Big Life's 30th anniversary year, have emerged as one of the UK and Ireland's breakthrough acts of 2016.
---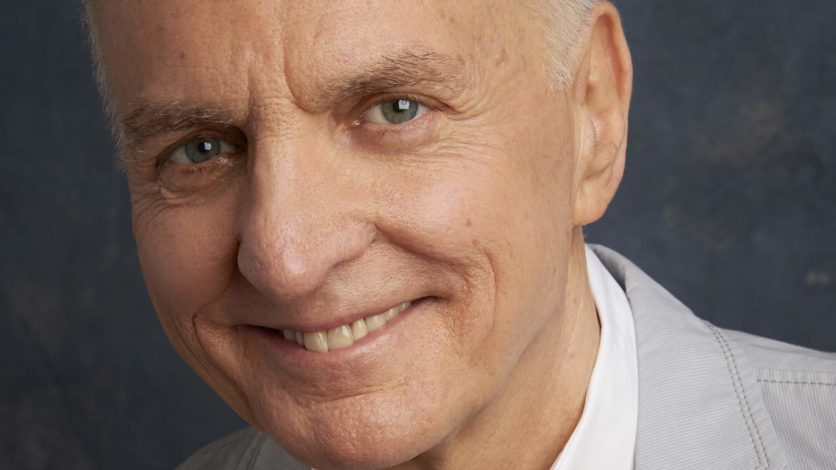 On the wall of Big Life's meeting room in Kings Cross hangs a photograph of a warning sign (unironically) erected outside the Nandan Film Centre in Kolkata, India.
"Sitting on the fence is strictly prohibited," it reads.
Jazz Summers may be gone, but Big Life is very much created in his image.
Not everything, though, remains the same.
Since last year, Big Life has undergone a bit of a reshuffle: Jill Hollywood, who worked at the company for 12 years, has departed to found her own outfit, Echo Beach Management.
"You can't think about money first in this business. Making the right record is everything."

Tim Parry, Big Life
Meanwhile, electronic/dance specialist Soraya Sobh and her company The Bakery have become part of the Big Life family, jointly working with Parry and his team on clients including Delta Heavy, Crookers, Shelter Point and Jnthn Stein.
In addition, Ros Earls has launched a strategic partnership with Big Life, maintaining her own clients at 140db (Flood, Gil Norton) while also co-signing new talent.
And former Big Life-r Tony Perrin, who set up Coalition Management 16 years ago, is now firmly back in the fold, co-managing Bloc Party with Colin Roberts at the company.
"One of Jazz's sayings I really love is: 'Get the music right and the money comes'," Parry tells MBW.
"All the people that work here still hold that philosophy.
"In this business, you can't think about money first. Making the right record with the right artist is everything."
---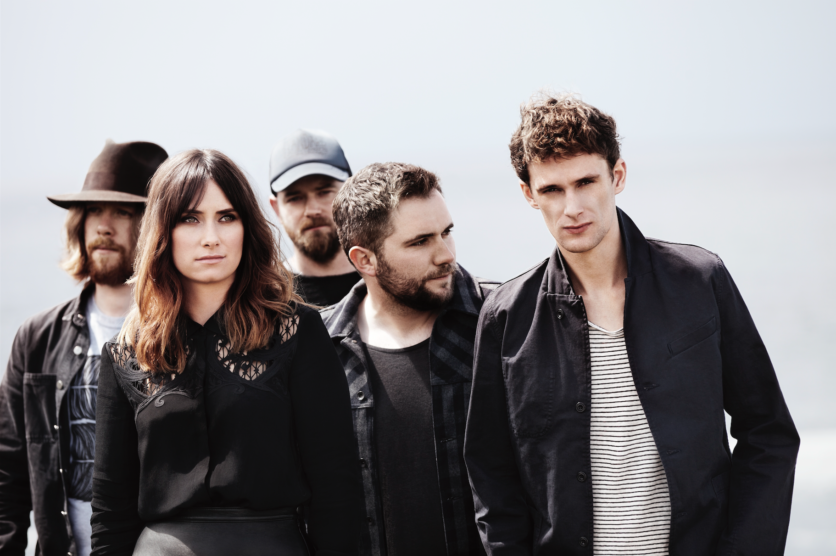 Parry certainly feels that Walking On Cars have made the right record with debut album Everything This Way – especially standout single Speeding Cars.
He says: "I've been involved in a lot of hit records – partly just because I'm old! From Soup Dragons to The Orb, The Verve, London Grammar – it must be over 100 by now.
"You get to the point where you just know something's a hit, and this [Speeding Cars] is one of the most reactive songs I've been involved with. Everywhere it gets played, things happen."
Everything This Way has now sold more than 150,000 albums worldwide – with over 50,000 in Germany alone.
"You get to the point where you just know something's a hit, and [Speeding cars] is one of the most reactive songs I've been involved with."

Tim Parry, Big Life
Speeding Cars has been streamed over 29m times on Spotify. That's more than any single from a British/Irish finalist in the BBC Sound Of… 2016 poll, with the exception of winner Jack Garratt (whose Worry is a smidgen ahead on 34m streams).
Walking On Cars are signed to Virgin EMI, whom Parry calls "the best label I've ever worked with".
"Ted Cockle and his team are totally committed and have shown total belief," he adds. "Even when things haven't gone exactly to plan they just don't give up."
The Universal label showed their commitment from day one – when they had to pass something of a pain threshold exam.
"Walking On Cars was the last act Jazz got involved in," says Parry. "I remember we decided to book a gig in Ireland the day after the Brits in 2014.
"There were about 60 label A&R people there and they were all hungover. It was hilarious.
"Jazz went: 'Well that ought to sort the men from the boys!'"
---
Parry is keen for the UK market to catch up with the likes of Germany and Holland in terms of Walking On Cars' popularity – but remains philosophical about the tough challenge of properly breaking an artist in the streaming age.
"Although streaming is becoming very effective in one way, it's getting very much skewed towards the US and the pop/R&B side over there," says Parry.
"It's very tough to break an act at the moment. No-one knows – the labels don't even know. I'm not sure how it's going to change unless we can somehow localise the streaming thing a bit more.
"Also, radio sometimes also doesn't seem to feel the responsibility of breaking an act.
"You wonder what would happen if you had to break a Mumford & Sons or Florence & The Machine today – it would be difficult."
"You get a lot of people who think they're cool and trendy in this industry saying something's 'doing really well in the clubs'; most of the time that really means, 'North of watford, no-one gives a fuck."

Tim Parry, Big Life
In the first half of this year, there were just two debut British records in the UK's Top 200 albums.
In the US, just two debut LPs went Gold in the same period.
Adds Parry: "It's challenging times, but you've just got to keep believing in good music.
"Young kids like anthemic pop music – they always have and always will.
"You see a lot of people who think they're cool and trendy in this industry saying something's 'doing really well in the clubs'; most of the time that really means, 'North of Watford, no-one gives a fuck.'"
---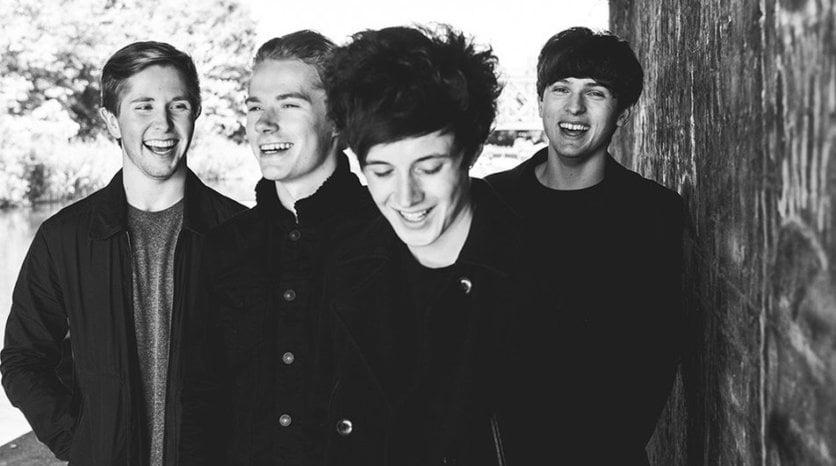 Such obstacles haven't dampened Big Life's enthusiasm for bringing through new acts.
Its 'ones to watch' include Hull four-piece Fronteers (pictured inset), Brooklyn-based producer and beatmaker Jnthn Stein, Guardian New Artist of The Week Yehan Jehan and Bright Sparks – a duo who've already features on records from the likes of Sampha and Tiesto.
"We only get involved with things we like," says Parry.
"Our biggest legacy is the fact we've broken so many artists. A lot of management companies have a couple of acts long-term and sort of survive on that. But breaking an act is the big buzz.
"Sometimes you end up losing an artist – like we did with London Grammar not so long ago – but we broke them really big, and we're really proud of the job we did."
"Our biggest legacy is that we've broken so many artists. a lot of management companies have a couple of acts long-term… but breaking an act is the biggest buzz."

Tim Parry,  Big Life
Anyone who's read Jazz Summers' scintillating autobiography, also called Big Life, will know his management firm hasn't always seen eye-to-eye with artists long-term.
It usually all comes down to chemistry, of course.
Clients such as super-producer Youth remain loyal to Big Life, while Badly Drawn Boy has been signed to the company for 20 years – with a new album now in the works.
"When you're working with artists, you need to be confident but you need to have a little bit of humility," says Parry.
"Artists are generally quite complicated and vulnerable people – it goes with the territory. It comes out in different ways, but there is definitely a theme running through talented people.
"Unfortunately there's often a negative side to it. You've got to work with that and try to be sensitive to it."
---
One defining legacy of Jazz Summers: if you're going to be an act managed by Big Life, you can't expect the company to remain silent in the studio.
Throughout Big Life's 30 years, the firm has continually given its opinion on its clients' music – from Klaxons to La Roux, Scissor Sisters, Snow Patrol and Wham!.
At Summers' memorial event last year, Lisa Stansfield recalled how she played Parry and Summers some demos in 1990, cautioning them that one track – All Woman – was "a bit cheesy".
"We played [Jazz] the song and he sat there," said Stansfield. "And it's like, you know when you think someone's a hard bastard, right? He just cried."
All Woman went on to become one of Stansfield's most-loved hits, climbing to No.1 on the Billboard Hot R&B/Hip-Hop songs chart on release.
"Every act I've worked on at big life, I'd argue we've had as much of an A&R input as any label."

Colin Roberts, Big Life
Says Parry: "Very few labels properly develop artists, especially these days. They expect a lot of it to be done and dusted by the time you approach them.
"Don't get me wrong, there are some very good A&R people within labels. But generally they want evidence of popularity first; the days of them doing everything from scratch has gone."
Key Big Life employees Colin Roberts and Kat Kennedy (both pictured, main with Parry) have been with the company for 19 years between them – and been taught that making the right records often falls on a manager's shoulders.
"I've always had it drilled into me that's everyone's an A&R in this office," says Roberts, who co-manages Bloc Party plus breaking acts WILLS and HAARM, and the Big Life affiliated digital consultancy Work It Media.
"Every act I've worked on while here, I would argue we've had as much of an A&R input into their career as any label.
"That's one of the reasons some labels like us and some don't; we're very hands on. But we'd freak out if we weren't even aware of what an artist was doing or who they were working with."
---

Such attention to detail – and such refusal to let others play God with Big Life artists – would surely please Jazz Summers.
Big Life certainly isn't the quite same place without him, yet neither has its conviction been weakened by his premature departure.
"Occasionally you do get to the point of: 'What would Jazz do in this situation?'" says Parry.
"It's weird. We worked together for so long, and we'd talk about stuff, but we never really said: 'You do that and I'll do this.'
"There was a lot of intuition. And in some ways, even though Jazz isn't here, that intuition remains.
"The reason for it all depends on your view of life, of course, but I can definitely feel his presence around here to a certain extent."
"Jazz lived for this, you know – it was everything."

Tim Parry, Big Life
Adds Parry: "Cancer's a horrible thing, but it meant Jazz had a lot of time to prepare Big Life for the future. So as tragic and upsetting as it was, it was professionally quite seamless.
"It was weird – every time I went to see Jazz at hospital down the road, he just wanted to talk about work. He lived for this, you know – it was everything."
Adds Roberts: "One of the things Jazz did best was confidence – not just with his team, but with artists too.
"I remember the first time I got fired [by an act], and Jazz went: 'Well you're not really a proper manager until you've been fired a few times.'
"His point was that I needed to take the opportunity to learn from it. I wouldn't still be a manager today if he hadn't given me that confidence."
---

Confidence, plus good luck and Universal's spending power, will be exactly what's needed to push Walking On Cars to the next stage of their career.
Parry says that with UMG's support, he's optimistic that the band will sell over 100,000 albums in Germany alone, while he remains hopeful that the UK – where they've sold 30,000 albums – will fall into line in time.
The omens are good.
Not only are the Irish band finding impressive fandom in Holland, Belgium, Austria Switzerland and France, but they're now close to selling out a Roundhouse show in London this December.
Meanwhile, they're fast becoming proper pop stars in their homeland.
They recently played the 27,000-cap Marley Park near Dublin as part of a bill that also included Kodaline and Jess Glynne.
A show at the city's 12,500-cap 3 Arena will follow in November, and has now sold out.
The group also sold out the 5,000-cap Marquee in Cork in July – a concert that will live long in the memory for Tim Parry.
"I was stood in Cork watching this big production, with 5,000 kids going absolutely mental," he says.
"My wife was with me and she leaned in and said: 'Tell you what, Jazz would have absolutely loved this.' She was completely right.
"You understand: this is an act we have to break."
---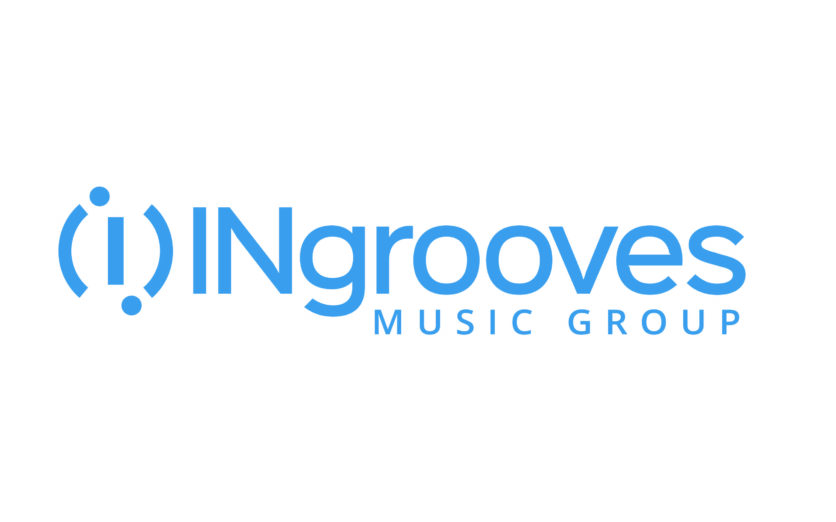 MBW's Manager Of The Month is supported by INgrooves Music Group, a leading independent provider of distribution, marketing and rights management tools and services to content creators and owners around the world. With experienced & knowledgeable people, unparalleled commitment to customer service and thoughtful marketing solutions, INgrooves aspires to be the most transparent and solution-driven partner for labels and artists. Visit INgrooves.com for more details. Music Business Worldwide