Apple Music's launch is just 11 days away.
When Eddy Cue and Jimmy Iovine revealed the streaming service at WWDC last week, it generated considerable excitement.
And why not?
Finally, Spotify was going to get some real streaming competition.
Apple clearly showed it still believes in the pulling power of music and its stars, which could only mean one thing: a ginormous marketing push from one of the world's biggest corporations – with the sole aim of reminding people of the power of songs.
But then, the backlash began.
As we stand today, less than two weeks before Apple Music pops into the hands of Johnny Public, it has some serious problems.
Problems that could mean the difference between the biggest launch in digital music history… and not that.
Problems that could confuse and annoy consumers.
Problems that must make Daniel Ek say: 'Oh. Ok.'
Here are five of the worst offenders:
---

Let's cut to the chase.
Yes, independent labels from around the world are understandably aggrieved that Apple is, so far, refusing to compensate them for its three-month free trial. (A trial worth somewhere in the region of $4bn in would-be royalties.)
And, yes, that could feasibly mean that albums representing a frightening 30% of the market simply aren't available at launch.
Jamie XX and Caribou would be much-missed. Arctic Monkeys would sting. The Prodigy would leave a sizeable hole.
But let's not pretend that one name doesn't stand out above all others.
She's the biggest music star on the planet – and she just happens to be signed to an independent.
Adele, whose 21 and 19 are on XL/Beggars' roster – and whose third album is due, well, whenever she likes, really – will be one of most searched-for names on Apple Music's first day.
What if she's not there?
That's exactly what could happen should Beggars boss Martin Mills (in consultation with his labels and artists) decides that Apple Music's three-month trial isn't worth his catalogue.
Here's the really scary thought: How could Apple even risk Adele not being on its service?
Could it plausibly be true that Apple simply didn't understand this could happen?
Speculation amongst the indies suggests that the majors have received a softener (or a 'bung', depending on how emotive you want to be) for use of their entire catalogue during the three-month free window.
It makes sense. Remember, conspiracy theorists, this doesn't have to be cold, hard cash.
It could be promotional pledges, or some other form of payment in kind.
Surely, surely, surely, surely Jimmy Iovine et al weren't duped into thinking that – because she is licensed to Columbia in the US – Adele is a Sony artist?
A $730bn company has to be smarter than that.
Has to be.
Right?
---
2) Everybody else

Here's the troubling truth when it comes to the fallout from this royalty-free three-month window: it's not only indie labels who are unhappy.
Independent music publishers are just as livid, and just as reticent to sign up.
And the publishers not playing ball is even more of a danger sign for Apple Music than the will-she-won't-she Adele story.
MBW understands that at least two of the major music publishers, UMPG and Warner/Chappell, have licensed Apple Music.
These negotiations were probably led by commercial reps of their parents, Universal Music Group and Warner Music Group.
(At Warner, that likely fell to COO Rob Wiesenthal… who left the company a fortnight after the major inked Apple Music's contract. Interesting.)
As for Sony/ATV, they're a more autonomous unit: 50% owned by Sony Music Entertainment, but 50% owned by other parties. As such, that's less of an obvious story. (Marty Bandier will want the best deal for Marty Bandier's songwriters; of that we can be sure.)
But here's a shocker of which we're more certain: Apple hasn't reached any agreements with any European collection societies for Apple Music.
You read that right.
This is effectively why Cupertino's finest is striking licensing deals direct with the major publishers and the major labels. On the surface, it's a simpler way to do things.
(As for what counts as mechanical rights and performance rights when Apple is boasting about running a live worldwide radio station… it's complicated. CMOs will likely have to get involved at some point.)
But where, you inevitably ask, does that leave the indie publishers?
Surely they need some kind of collective representation to do a neat and tidy deal?
Precisely.
In the UK, for instance, IMPEL – through PRS For Music – is locked in negotiations with Apple right now. And its members are every bit as peeved about getting no royalties for three months as their label counterparts.
These members include the publishing operations of Beggars, Mute, Warp, Kassner, Wixen (UK) and many more.
(Kobalt, something of an independent even amongst the independents, is also yet to sign – although it's understood to be optimistic of striking a deal before launch).
The problem for Apple when it comes to indie publishers is that, unlike record companies, their rights are scattered throughout the world's biggest hits like shrapnel.
So, for instance, without UK indie Bucks Music – a member of IMPEL – you can't technically license all of Ed Sheeran's material, because their writer Amy Wadge deserves a say.
The same goes for other indies when it comes to albums from Adele, Ellie Goulding, Emeli Sande and many, many more: all beneficiaries of the work independent songwriters, who in turn own a slice of their copyrights.
Shorthand: the day the music industry started encouraging its chart stars to use behind-the-scenes professional songwriters, organising (and clearing) rights became much more complicated.
Apple is finding out just how much more complicated as you read this.
"The really worrying thing is that Apple simply might be forced to launch unlicensed," one indie publisher told MBW.
"We're not going to risk the lights going off on our business because Apple wants to do something for free."
Eeek!
---
3) Apple Connect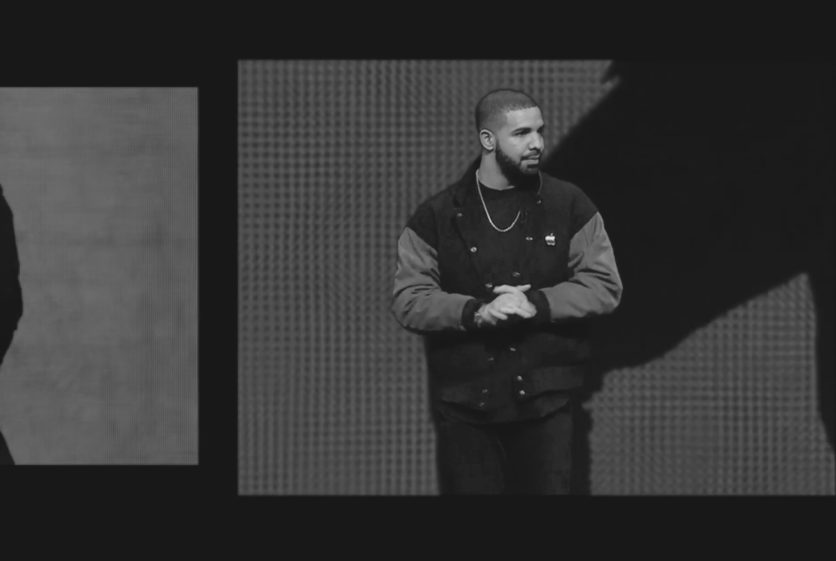 "We have just licensed SoundCloud after years of back and forth.
"What, exactly, do Apple reckon we make of them encouraging our artists to give stuff away for free?"
That's what an independent label boss told MBW yesterday.
It echoes slightly less flagrant commentary from Beggars Group, which told its partners in a statement this week:
"We have reservations about both commercial and practical aspects of the Artist Connect area…
"It is a mistake to treat these rights as royalty free, especially in the light of recent licenses with services like Soundcloud."
As MBW noted a couple of days after Apple Music launched, photos, song lyrics, videos from the studio, snippets of new tracks, demos… it's all 'cool stuff' which Apple wants artists to give away to their fans for free.
But to labels, it isn't just 'cool stuff'.
It's assets. And assets have value.
On this count, you have to suspect Apple knows what it's doing.
It wants to get closer to artists, because people love artists.
Apple just wants to be loved. Pesky record companies must not be allowed stand in the way of true romance!
It also wants to sell some phones.
Yet if Apple Connect infuriates rights-holders the way SoundCloud did (before attempting to go a bit legit) – if artists give away 'cool stuff' to fans which record company execs see as 'bonus content' – then Apple may well have a war on its hands.
And so, just like with SoundCloud, recordings and assets may start to magically disappear from Apple Connect once they've been posted.
Apple may have to publicly atone.
The words 'takedown policy' may be uttered on tech sites.
Not a good look for anyone.
---
4) Sonos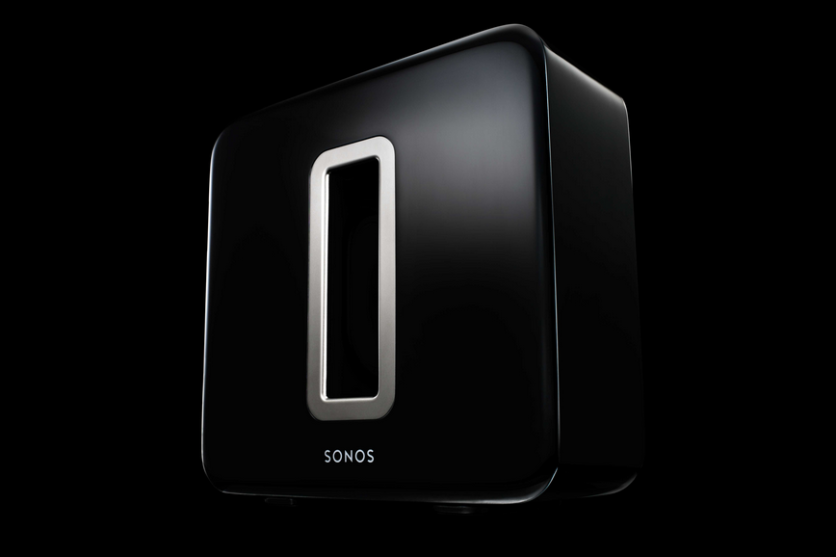 Apple Music won't work properly with Sonos devices.
You knew that, right?
Go and read the blog Sonos boss John MacFarlane posted on MBW yesterday.
His views might make a bit more sense now.
Apple owns Beats devices. It paid $3bn for them. Beats is a Sonos rival.
What a hot and spicy little conundrum.
"Only those music services that provide a true home solution will be successful in the long term," said MacFarlane.
Ahem.
---
5) The small matter of The Beatles and Taylor Swift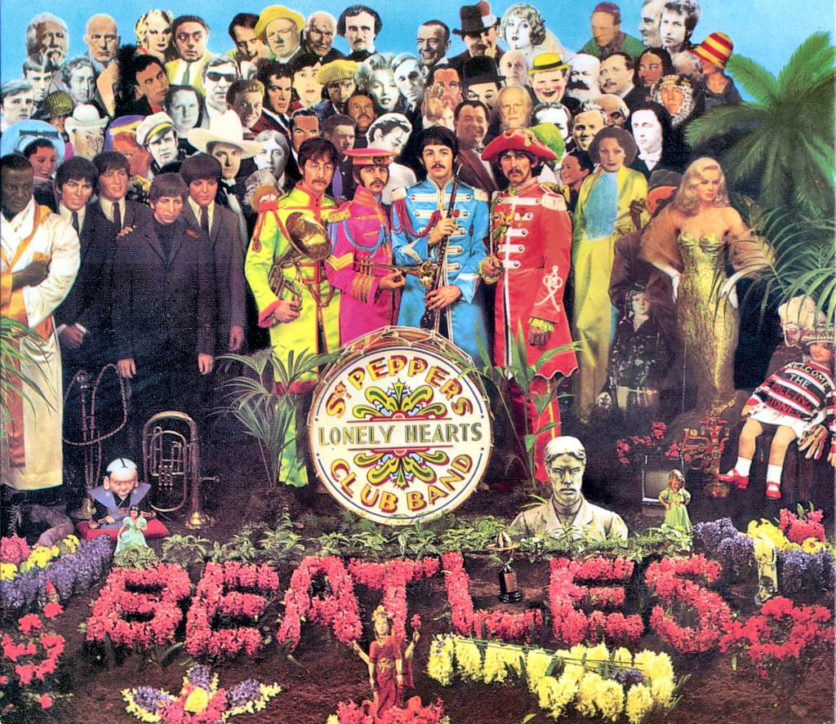 Remember when Jimmy Iovine said the music industry had pathetically tied itself in knots?
What was his exact phrasing? Oh yes: "The music industry is a fragmented mess."
Well if that's true, how's about launching a music service without:
(b) The most popular artist of the past decade;
(c) The most popular artist of all time?
Because that's what appears to be happening with Apple Music.
No Taylor. No Adele. No Beatles.
Pretty messy.
Pretty fragmented.
People accept it from Spotify. People don't expect it from Apple.
For fun proof of just how much this could deflate Apple Music's streaming platform, let's play the "but you don't have The Beatles" game.
Jimmy Iovine will recognise it because – as a man who worked with John Lennon – it must have reverberated around his mind every time he got pumped up at WWDC.
"Guys, can we build a bigger and better ecosystem with the elegance and simplicity that only Apple can do?"
"Yes Jimmy, but you don't have The Beatles."
"One complete thought around music!"
"A complete thought without The Beatles."
"That's why we're at Apple; to help artists' dreams be realised."
"The best dreams sound like The Beatles."
---
So… if Apple wants to make Apple Music as brilliant as it can be, it needs to fix all of these problems in 11 days.
That seems like a super-human task.
If only there was a simple, one-hit solution that would make all of these headaches go away.
What's that? Apple has just under $200bn in cash reserves?
There must be a way Apple can sort all of this out.
There's just got to be.
You may say I'm a dreamer, but I'm not the only one.Music Business Worldwide