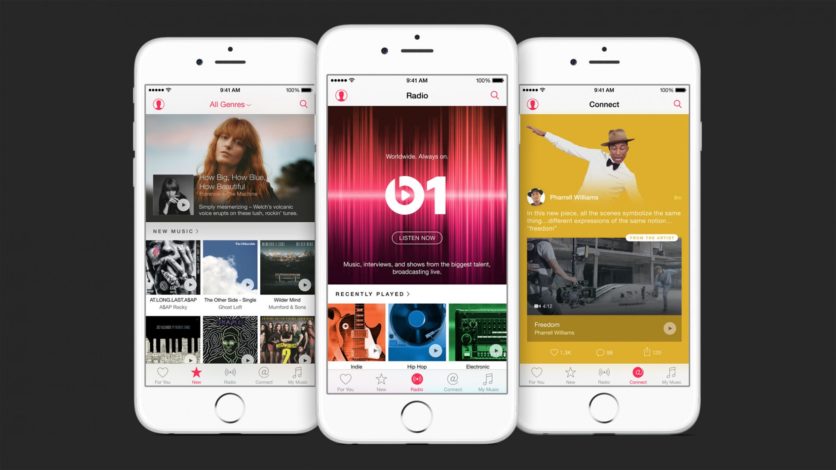 Since it launched in June last year, Apple Music has offered two pricing plans: a $9.99-per-month standard subscription, and a $14.99-per-month family plan for up to six people.
The latter enjoys a clear pricing advantage over Spotify, whose equivalent family promotion enables subscribers to gift loved ones premium accounts at a 50% discount.
(A standard family plan for six people on Spotify in the US, for example, would cost $34.99 per month. The same deal on Apple Music would cost less than half that amount.)
Now, Apple Music has added a third pricing option for subscribers (or 'members', as the Cupertino company insists on calling them).
And once again, it's an offer that mounts a stiff challenge to Spotify's menu of prices.
Apple Music's Student Membership is launching in seven countries today, offering individual subscribers a 50% price discount.
It has just kicked off in Australia and New Zealand, and will arrive in the US, UK, Germany, Ireland and Denmark in the coming hours.
The nuts and bolts of the promotion is being handled by UNiDAYS, a student verification tech provider.
Those enrolled in an eligible university can either sign up to Apple Music for half-price (and get an additional three-month free trial as standard), or switch their current Apple Music sub to save $5 a month.
Spotify also lays on a 50%-off deal for student subscribers, in three territories – the US, Germany and the UK. (The latter two are also provided by UNiDAYS.)
Yet, just like with its Family Plan, Apple has managed to go one better.
Spotify's 50% off student deal lasts for a maximum of 12 months, after which time subscribers revert to a standard $9.99-a-month plan.
[UPDATE: Spotify has pointed out that students can get more than 12 months of half-price music on its service – so long as they re-verify every year.]
Apple's student deal? That lasts for up to four years – so long as users can verify they're studying throughout.
Four years of paying a half-price subscription for (almost) all the music in the world.
The hope, evidently enough, is that this is too good an offer for millions of students to resist.
Yes, even baby-faced YouTube addicts.
Combine this news with whispers that Apple Music is set for a design revamp and a huge marketing blitz in the coming months, and you have to guess its already-impressive subscriber growth is set for a significant shot in the arm.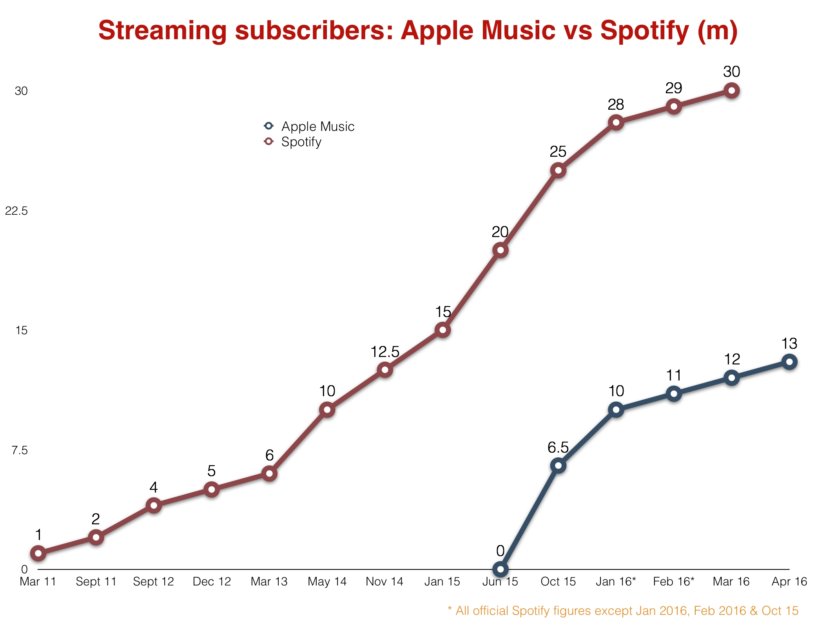 The seven countries in which Apple's student deal has just launched (and their respective per-month cost) is below:
Australia – AUD $5.99
Denmark – DKK49.00
Germany – € 4.99
Ireland – € 4.99
New Zealand – NZD $6.49
UK – £4.99
US – USD $4.99 
Music Business Worldwide