Amy Thomson is one of the most successful artist managers in electronic music history.
The founder of ATM Artists managed Swedish House Mafia for almost 15 years before parting ways with the group in 2018.
Her career has also seen her handle marketing for Kanye West during a crucial period of his career, in addition to managing the likes of Seal and DJ Snake.
Thomson has today (March 26) confirmed that she shut down ATM Artists last month after 17 years in operation.
She's also confirmed that she's launching a new music-focused company later this year, which aims to recover, store and 'clean up' pieces of artists' catalogs that have gone unloved by the industry, ensuring they're properly tracked on streaming services while "recovering revenue and arranging assets into a neat online hub".
Thomson says the tests she and her investors have already carried out with this platform have seen "miraculous" results, in one case leading to the discovery of $4m in 'missing' royalties (and 16 missing songs).
That, though, is not the most pressing matter about Amy Thomson today – nor what concerns our headline above. So let's start there.
---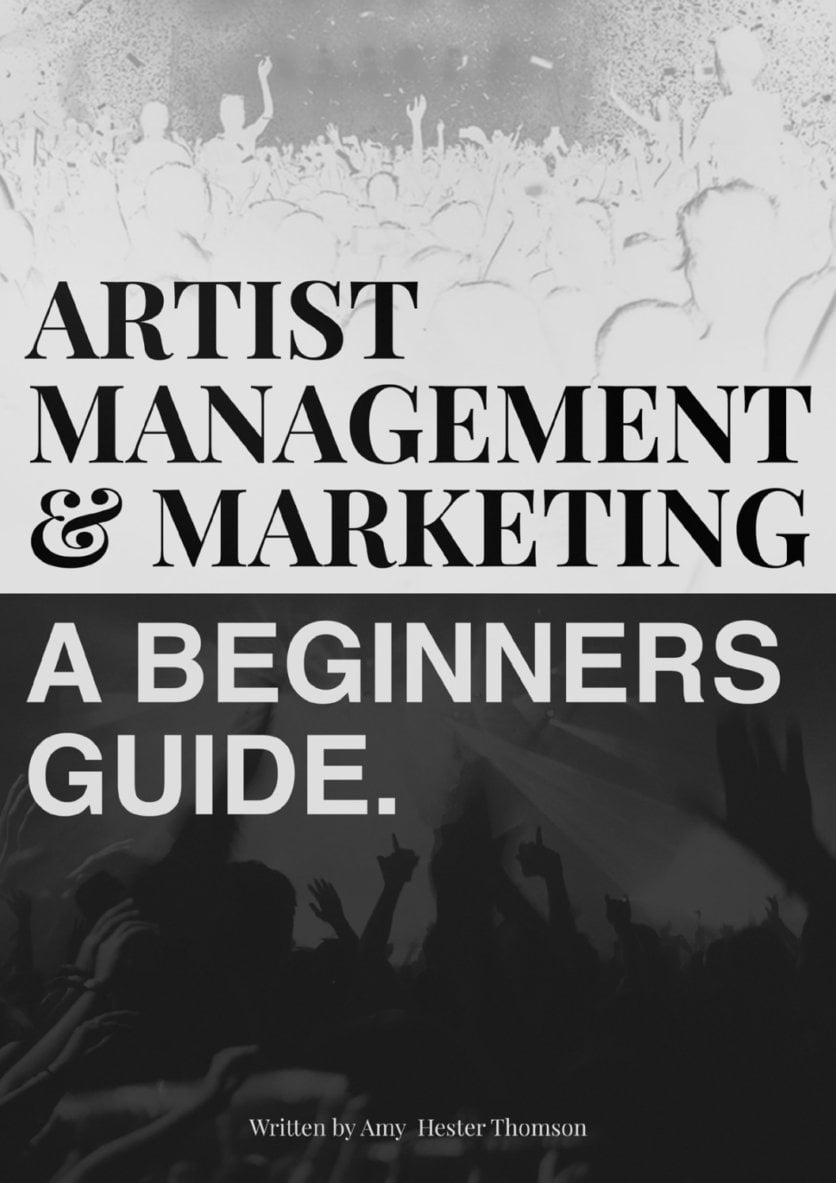 In big news (especially for people now emerging in the industry), Thomson has squeezed all of the most important things she's learned about artist management during her career into a 400 page digital book… and is giving it away for free.
That's free free. You can download it right here (and you don't even have to give away so much as an email address to get it).
The book, Artist Management & Marketing: A Beginners' Guide, breaks down expert knowledge on a range of essential industry topics, including record company deal options, lawyers, royalty statements, touring, release dates, international marketing and much more.
"Instinct is killer. Ego is death."

Amy Thomson (pictured)
The launch of the book comes nearly two years after Thomson ran a music business educational course in London – Mind Your Own Business – which welcomed 152 students from 17 countries .
During that experience, Thomson says she noticed a shortage of texts which summarized the multiple topics an artist manager needs to be aware of in the modern industry. So she wrote her own.
Want a taste of the sage advice on offer? Check out the six things Thomson says any successful artist manager requires (in addition to physical and digital tools), in her own words, below:
---
1. TRUST:
Between you and the Artist. Never to be abused. Tell the truth, including saying sorry when you make a mistake. Nothing makes a mistake fade away like admitting you made one, which basically tells the other person you'll learn from it and won't do it again.
2. INSTINCT:
Not to be confused with your ego… and they are easily confused. Your first thought is often completely right, but if your first thought is how this will make you look or if you will win an award for it, look more powerful or generally just flex at your mates, that's your ego. Instinct is killer. Ego is death. The older you get the more you see this but if you're young, try and learn this lesson early.
3.PASSION:
This road is going to be long and tiring. Passion can help you get that one extra hour you needed done and enjoy it. Nothing like having job satisfaction. Doesn't feel like a job when you love it.
4. BALLS:
Yes, for men and women alike. Management is for the brave of heart and the fearless. You're going to ask the Artist to hold your hand and jump off cliffs and they will ask the same of you.
5.FAITH:
If you stay true to what you believe in, you can't go wrong. Win or lose, your moral compass and belief in your art will always means when you look in the mirror – you're all good.
6.FINANCIAL SENSE:
Don't blow your first commission check on a car, save before you buy watches, know the rate of tax you have to pay and save it each month. Like actually for real guys…. not all of us can stockpile money to last us when times like now are happening. We will all pull together to work on that, but the tax man is an annual worry for some, and not one who thinks you're so cool because you know famous people that you won't get your house taken off you for not paying tax. You are not exempt from everyday life's rules because you went to the Grammys this year.
---
Now, back to that, other story – Thomson's as-yet-unrevealed new catalog royalties project, which she says we'll be hearing more about in the coming months.
Said Thomson of the upcoming launch: "Spotify changed everything. Songs you [might have] assumed now made you nothing, because your CD is no longer pressed and sitting in Tower Records, are now retirement plans thanks to streaming.
"Few understand that when you die, income can continue for up to 70 years and goes to your family and even fewer have their affairs in order to pass it on. The 35 year rule, moving towards the potential cancellation of lifelong deals people signed, also comes into play here.
"This [new] system is an easy way to support managers and artists on their rights, the return of their catalog, royalty statement balances and the revenue they miss, in one summary report that anyone can create with one click. It also helps you run your catalog, reminding you of dates that matter, like audits, and rights reversions."
"It's time for royalties not to be confusing. It's time for those who own these songs, to actually OWN these songs."
She adds: "It baffles me people make songs worth more than cars and houses and yet have not kept them in anywhere near the same level of order… Some think it's too late if they lost paperwork. They are wrong; my investors and I are in beta now, and the launch will be by the end of the summer.
"The tests we have done already have been miraculous. Not only for musicians, but for anyone wanting to store their creations, ownership rights and revenue reports in one place. Even without many of the original files we cleaned and organized two large catalogs into one space that the artist fully understood, in under five days. In one case [we] found $4 million and 16 missing songs.
"It's time for royalties not to be confusing. It's time for those who own these songs, to actually OWN these songs. The current system does not work. Any new system offered is always way too complicated. Artists get tired just thinking about it. We have worked very hard on literally putting their power back in their hands.
"It's the biggest thing I have ever worked on. The side effect, [that] it will help millions of dollars get back to those who are entitled to [that money], is the greatest part."Music Business Worldwide