MBW's World's Greatest Songwriters series celebrates the composers behind the globe's biggest hits. This time out we talk to Amy Allen, composer of hits by Harry Styles, Lizzo, Selina Gomez, Halsey and many more – and one of the nominees for the first Songwriter of the Year Award at this year's Grammys.  World's Greatest Songwriters is supported by AMRA – the global digital music collection society which strives to maximize value for songwriters and publishers in the digital age.
---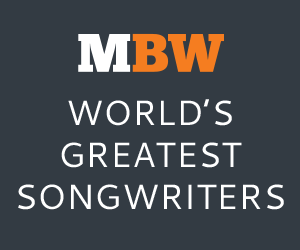 In the last couple of years, it's been impossible to miss Amy Allen's success as one of pop's greatest songwriters. Unless, that is, you're Amy Allen herself.
"Sometimes I'll go home and my sisters will be talking about some song that I wrote," she laughs, Zooming in from Los Angeles as she fights off jetlag from an Australia trip. "And I'm shocked that they have even heard of it! Sometimes I completely lose context of what's on the playlists or what's doing well on streaming. I just try to stay out of it and be pleasantly surprised if something's doing well…"
Allen has been having a lot of pleasant surprises lately. She never checks her streaming numbers or radio adds – telling her manager Gabz Landman that she doesn't want to know any updates, "unless it's crazy good or nobody's listening at all" – so allow us to round up a few key career stats.
Adore You, the Harry Styles song she co-wrote with Tyler Johnson and Kid Harpoon, topped the US Pop Songs radio chart and is RIAA-certified double platinum. Back To You, the monster Selena Gomez hit she co-wrote with Gomez and others, has over 912 million streams on Spotify alone. Without Me, another co-write with multiple hitmakers, topped the Hot 100 for Halsey. And then there's Matilda (Styles), My Mind & Me (Gomez), 10.35 (Tiesto featuring Tate McRae), If You Love Me (Lizzo), For My Friends (King Princess), Move Me (Charli XCX), Vicious (Sabrina Carpenter) and many, many more.
Oh, and there's the small matter of being one of the five nominees for the inaugural Songwriter of the Year, Non-Classical Grammy Award – an achievement so weighty that even Allen is aware of it. After she'd been persuaded it was worth going for, of course.
"I was fighting my manager on putting me up for the nomination to begin with," she grins. "I was like, 'Don't, it's embarrassing, what if I don't get it?' And then I ended up being one of the 62 [long-listed writers] and I was like, 'OK, it was worth it!'"
Indeed, the Grammy nomination marked a rare occasion when Allen phoned her family to tell them of her achievement, rather than the other way round.
"All my friends and family would say I rarely get excited for anything, because I don't like to jinx things in my mind," she says. "Songwriting is an emotional rollercoaster all the time, but this was the first thing where, right upon hearing about it, I was instantly elated and just trying to ride the good, positive wave. I know it's a huge accomplishment for all songwriters, not just me."
Allen professes not to be overly concerned about whether she actually wins the Grammy – she's either friends with, or a fan of all the other nominees (Tobias Jesso Jr, Nija Charles, The-Dream and Laura Veltz) and hopes they will form a solidarity "kumbaya circle" on the night. Win or lose, she plans to hit a bar with her family and "celebrate, Maine style – nothing too fancy".  [In the end, the Grammy went to Tobias Jesso Jr]
Ironically, Allen had originally planned a low-key 2022, only to find everything she touched turned to gold – or platinum. But then this native of Windham, Maine, has never done things conventionally.
She and her sisters were natural athletes at school, but when her siblings formed a band, 10-year-old Amy persuaded her parents to buy her a bass guitar for Christmas and practised until she got the slot. Mentored by legendary Maine musician Carter Logan, she was playing bluegrass gigs in Irish pubs aged 13, singing songs she'd written herself. Which presumably were brilliant?
"if anybody heard the songs I was writing at 15, 16, nobody would let me in the door of a studio ever again."
"No, they were terrible!" she hoots. "Now I listen to artists that are 16 years old and they're writing songs that blow my mind. But if anybody heard the songs I was writing at 15, 16, nobody would let me in the door of a studio ever again…"
Allen initially went to nursing college before persuading her parents to let her drop out and audition at the ultra-prestigious Berklee College of Music in Boston. She passed the audition, thanks in large part to an original song she'd written. At college, she started a band (Amy & The Engine) and seemed destined for cult indie rock status until she met Shawn Mendes/Camila Cabello co-writer Scott Harris, who took her under his wing and persuaded her to try songwriting.
Her artist career continues – she's currently working on a new record – even as her songwriting goes from strength to strength. Indeed, she believes her band background means artists don't just see her as "an LA industry pop songwriter" in sessions.
And so, as Allen – a deep thinker who carefully ponders each question before answering – settles down to talk to MBW and fizzes with enthusiasm about both sides of her career, it's clear there are a lot more successes to come. Even if she'll probably have to rely on her sisters to tell her about them…
---
DID YOU REALIZE YOU WERE GOING TO HAVE SUCH A BIG YEAR?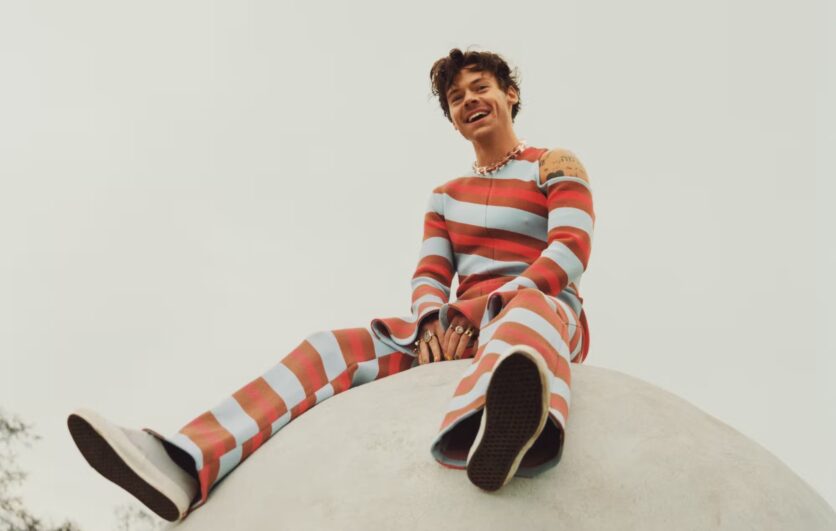 No! I was actually trying to focus on writing with artists I love rather than artists that are already at the top of the charts. Sometimes that's a trap we can fall into as songwriters, just wanting to work with whoever's at the top. And, while that may yield some great results, that's how I find myself getting burned out.
So, I was really trying to focus on working with artists that inspire me, like King Princess and my friend Alexander 23. But of course, co-writing Matilda with Harry was a highlight of the year. That song feels so honest and raw, I feel very grateful to have been a part of that and, of course, the Lizzo song as well.
---
IS IT IMPORTANT TO MAINTAIN THAT BALANCE OF SUPERSTAR PROJECTS AND EMERGING ARTISTS?
I've gone through spells where I'm working with more people whose names anybody around the world would know. But I learn and grow a lot more when I have a balance. Because there's always something to learn.
There's a different energy in the room if you're working with a really established household name, versus working with an artist who's not so well-known, but equally talented. I like getting to bounce around in both of those rooms.
---
SURELY WHEN YOU WORK WITH SOMEONE LIKE HARRY STYLES YOU CAN BE PRETTY CONFIDENT IT WILL GO WELL?
It's hard, because whether it's Harry or any other artist, you know they're tremendously talented and writing 100 unbelievable songs for the album. So it's not, 'I'm getting to work with Selena and this song's for sure'. It's about learning to go in, bare your soul and be OK if nothing happens with it.
And then it's a huge cherry on top if you hear the song is in the 20 top contenders for the album. And then, of course, the really exciting moment is when it's on the album and starting to get a lot of fan love and appreciation – that's the best possible news. It's always a journey, it doesn't ever feel like a solid footing but it's exciting, nonetheless.
---
WHAT MADE YOU WANT TO WRITE SONGS FOR OTHER PEOPLE?
I was doing the artist thing all through college and I loved it. But, by the time I finished college and moved to New York, I was trying to put the pieces together of what my life was going to look like.
I'd done the 10,000 hours of being in the van with my friends, playing a show to five people and then driving home, spending all my money on gas. I loved it, I've always loved it and I'll still continue writing my own songs, but there was something intriguing about taking a step back, trying to write a song and not feeling like I needed to attach it to my own artistry.
It's just so freeing. You can learn so much because you're not boxed in to, 'This is my sound and my artistry.' Co-writing Back To You, the first song I had that ever went to radio, sparked the love that I have. When that happened, I was instantly like, "I love this rollercoaster so much, I'm down to strap in and be on this for a long time."
---
YOU, KID HARPOON, DAN NIGRO… WHY DO INDIE ROCK ARTISTS MAKE SUCH GOOD POP SONGWRITERS?
[Laughs] I don't know! I grew up on a lot of classic rock with my dad. We lived an hour away from school, so I had an hour car ride each way and he was always playing Fleetwood Mac, the Rolling Stones… classic rock Dad music which I have grown up to absolutely love. It's always my go-to when I'm on a drive or a run.
When I'm in the studio, I like having a guitar in my hand and making music that would make sense on stage. I can hear a band playing it and it helps me to have that understanding of the song. But as a songwriter, once I'm done co-writing, I walk away. I don't have a huge say in the production.
I'd like to think that every song I've co-written, if you were to strip away the production, you'd be able to hear it as an indie rock song. But it's a very cool and exciting process to step away from it and then hear how producers can make it without me! I remember seeing Without Me come together in the studio and being so in awe of [producer] Louis Bell. It already sounded like it was going to be on the radio and that's such an inspiring thing to hear.
---
---
WITHOUT ME WAS YOUR FIRST NUMBER ONE – DID YOU THINK IT WOULD BE SUCH A MASSIVE HIT?
I never think! I never, never, never think! I'm always shocked when something happens with a song I've written. I do remember me and my friend DeLacey, who I was co-writing it with, were really excited about the song that day.
I just remember leaving and us both being like, 'This fucking rocks, we love this', and it felt very personal to both of us. We left with an energy that day and that's the only tell-tale sign I ever have. I had it with Adore You too.
---
MOST OF YOUR SONGS ARE PRETTY DARK. SO WHERE DID ADORE YOU COME FROM?
My Mom always says that to me: 'You're such a happy person, just write a happy song!' That was the most exciting part about that song coming out. I was like, 'This is the first feelgood song I've ever been a part of.'
Every other song I'd ever had, had been a heartbreak song or had a heaviness to it. That song was the first time all my friends were like, 'When I play this song, I feel unbelievable.' That's not to say I don't write those songs – a song with a positive message just hadn't connected yet.
"Harry is one of the best songwriters I've ever met in my entire life."
And Harry is one of the best songwriters I've ever met in my entire life. I am a happy person, but most songwriters can agree, when you go in to write a song and you're trying to conjure up what feels honest, often it's the harder emotions that you go to. I instantly go to something I'm dealing with right now or something in my past that I'm still thinking about constantly.
When I'm working with an artist, it's the same thing – we'll talk for a couple of hours and my antenna goes up when I can see they're talking about a subject they could talk about for a long time. We're undoubtedly writing about whatever it is you're venting about right now!
---
A LOT OF PEOPLE HAVE A DOWNER ON CO-WRITING, BUT YOU CLEARLY ENJOY IT…
I love collaborating! In Hollywood, you can throw a stone and hit a songwriter. Some other places, it's not a well-known career, so I get a lot of messages saying, 'If you have one takeaway for people wanting to do what you do, what would you say?' And the thing I always say is, 'Collaborate as much as humanly possible.'
That being said, I like to keep the room to three or four people, max. If I get a session inquiry that's five people or more, I usually don't do it, because there's a threshold with too many people being in the same room at once. I'm in awe of people that can sit in a room and write a masterpiece by themselves – that is almost impossible to do. But the beauty in music for me is to collaborate and make it a learning process.
---
DOES THE INDUSTRY APPRECIATE SONGWRITERS ENOUGH?
I am endlessly grateful for every songwriter that is continuously fighting for songwriters' rights and to improve how songwriters are treated. Songs are the engine of the music industry and sometimes people can lose sight of that.
"songs are the things that carry music from generation to generation and that's why people still love music."
It's an exciting time to be a part of this nomination for Songwriter of the Year, because it's an important acknowledgement that, while trends come and go and there's a new artist every single day, songs are the things that carry music from generation to generation and that's why people still love music.
It's not because of what radio thinks is hot, it's because songwriters and artists are making songs that people connect to. And, as long as we can keep writing songs that people have an emotional connection to, music is always going to be critical for human beings to have in their life.
---
DO YOU HAVE A VIEW ON THE CATALOG RIGHTS SALE BOOM THAT HAS TAKEN PLACE IN THE PAST FEW YEARS?
It's definitely on trend, isn't it? I have had offers, but it does seem like one of those things where people are like, 'Do it now because it might not happen in two years, we're already seeing it not be a thing…' And, whenever that is being said, is when I usually ake a step back and I'm like, 'No, this doesn't feel right, I'm too nervous a person to go into something like that.'
And there's something exciting about getting to the end of my career and still having all my songs. But, of course, people have a million reasons why they're doing it and I'm interested to learn more about it.
---
IF YOU COULD CHANGE ONE THING ABOUT TODAY'S MUSIC INDUSTRY, RIGHT HERE AND NOW, WHAT WOULD IT BE AND WHY?
It's a shame that so much of the industry is located in just a few places. We would have more interesting, more authentic music if that was more dispersed. We have London, New York, Nashville, LA and Sweden and pop music in the United States is largely made from those places. But what would the music industry look like if there were 30 hubs instead of five? Wouldn't that be much more reflective of who we all are?
---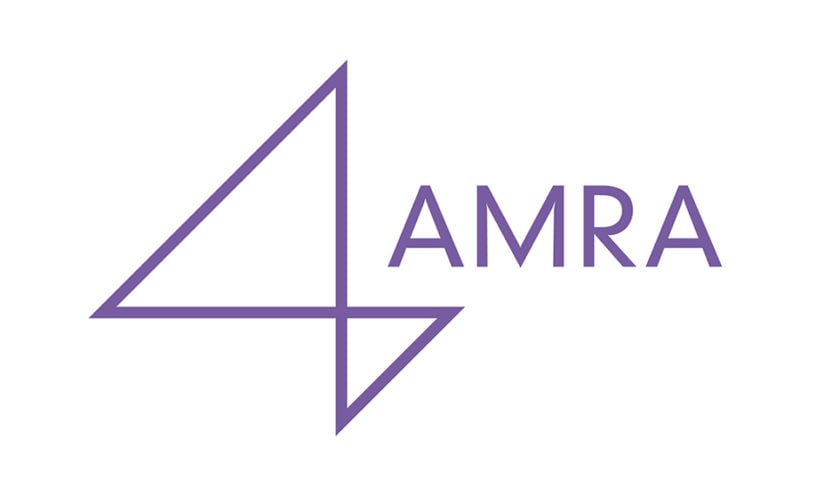 AMRA is the first of its kind — a global digital music collection society, built on technology and trust. AMRA is designed to maximize value for songwriters and publishers in today's digital age, while providing the highest level of transparency and efficiency.Music Business Worldwide