2014 was something of a historic year for UK music retail, it has emerged.
Amazon's share of total spend on the category overtook Apple's for the first time, according to freshly published BPI statistics.
Across physical and digital sales, Amazon took 27% of all spending in the UK in 2014, with iTunes on 26.7%.

The Kantar Worldpanel data, published in the BPI Music Market Yearbook 2015 (pictured and available through this link), shows that Amazon took a 9.9% share of total revenue through its digital store in 2014.
However, Amazon also took a 17.1% share of the value market (across albums and singles) through its home delivery offering – bringing its total above iTunes.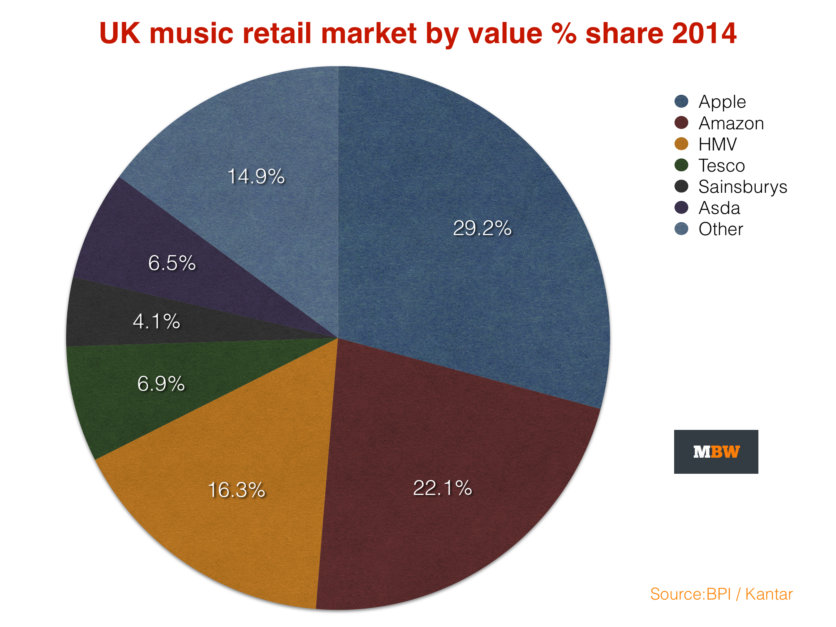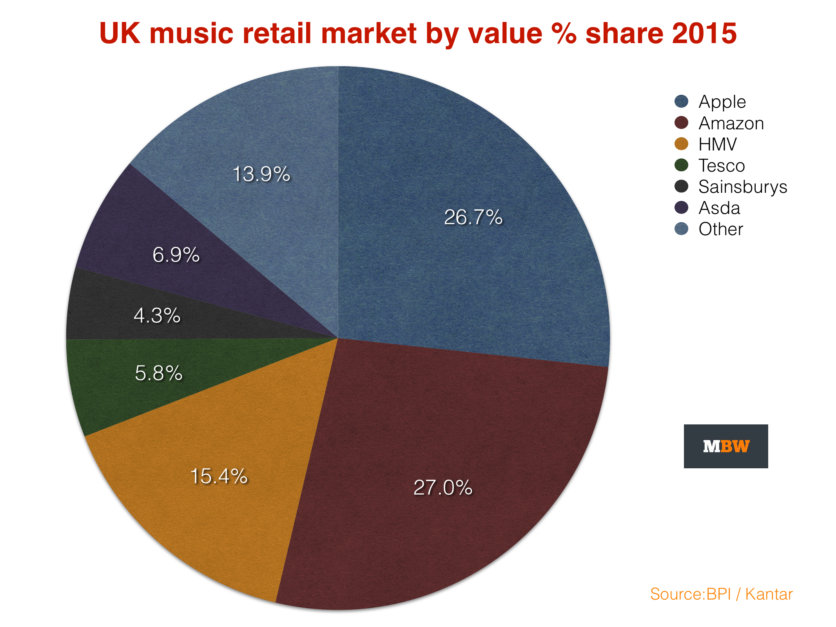 Amazon home delivery's share of the market grew by 4% in the year, up from 13.1% in 2013.
Even with this boost, how was Amazon able to leapfrog iTunes?
As you can see above, it was helped by iTunes' share slipping from 29.2% in 2013 to 26.7% in 2014.
The following graph, based on Official Charts Company / BPI data, gives us a big clue as to where iTunes' customers may have gone: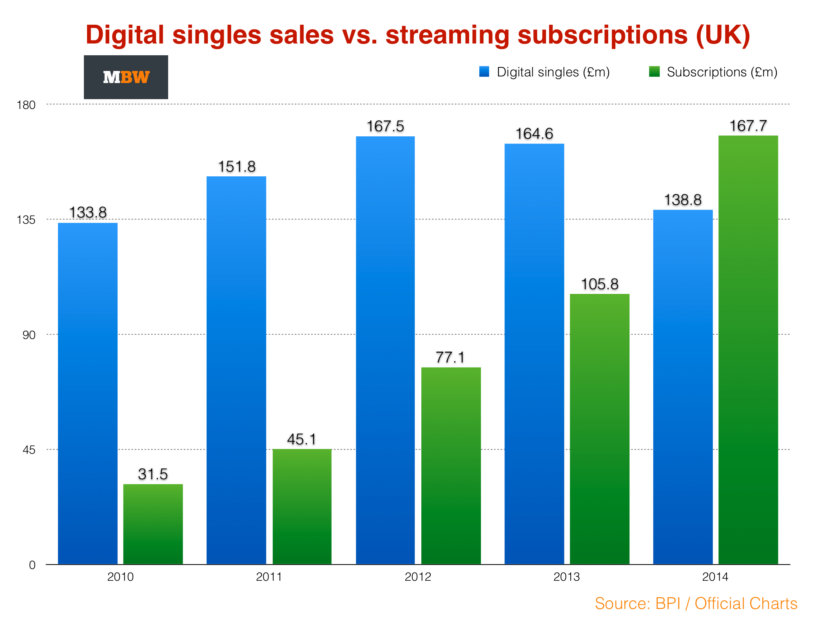 As you can see, 2014 saw a big decline (-15.7%) in digital single tracks – so much so that the growth in subscription streaming services overtook the category.
Meanwhile, digital album sales fell for the first time, down 14.4% to £199.3m.
The physical albums market fell by a comparatively smoother 4.9% in the year.
In other words, as streaming continued its march forward, digital downloads – iTunes' stock in trade – were the hardest hit category.
It will be fascinating to see the effect that Apple's recent big move into subscription streaming – Apple Music – has on the market share figures for 2015.
It's also interesting to note that despite iTunes' dominance of digital albums and singles over the past few years, even when combined, download's value has never been able to top physical album sales in the UK.
Of course, its chances of ever doing so now appear to have been vanquished by the rise and rise of streaming.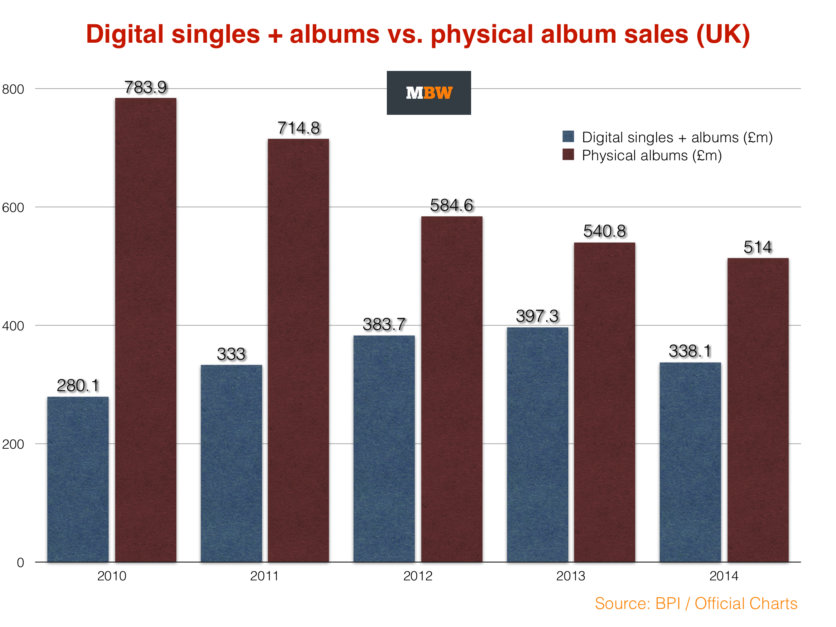 Music Business Worldwide