The most significant music business news right now isn't about a music company buying someone's copyrights for mega-money. It's actually about a music company's right to do so.
For the past decade, Universal Music Group, the world's largest music rights company, has been legally prevented from buying certain assets – and signing certain superstars – in Europe and the UK.
That's a direct result of restrictions put on UMG by the European Commission (EC) back in 2012, when the Sir Lucian Grainge-led firm acquired the world's then-fourth largest major record company, EMI Music, for approximately USD $1.9 billion from Citibank.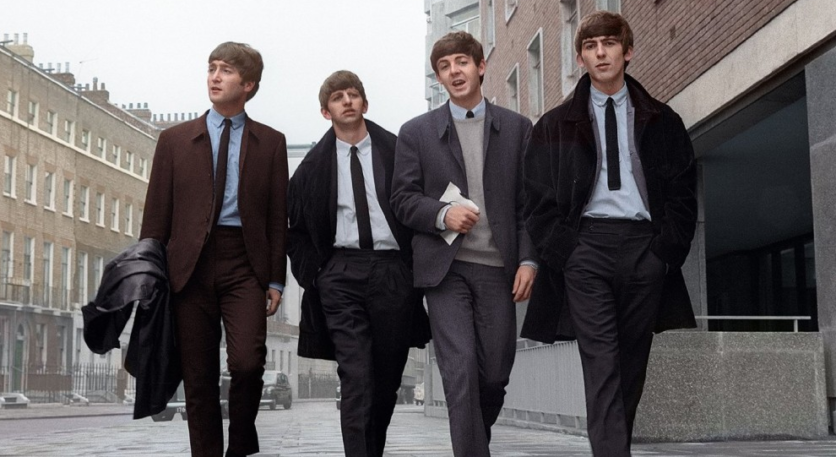 There can be no denying, in hindsight, the brilliance of Universal's EMI acquisition: The deal netted UMG exclusive rights to catalogs by giant global artists like The Beatles and the Beach Boys, whose value has skyrocketed as streaming has cemented the premium worth of music as an asset class.
The EMI deal also saw UMG acquire the world-famous Abbey Road Studios, plus the Virgin Records and Capitol Records catalogs and brands.
Yet following the agreement of that deal, the EC launched a regulatory investigation into UMG's acquisition of EMI. As a result, UMG was famously forced to divest Parlophone Label Group – essentially, EMI's Parlophone assets minus the Beatles – which was sold to Warner Music Group for GBP £487 million in 2013.
At the time, Parlophone's recordings catalog included the likes of Kate Bush, Gorillaz, David Bowie, Coldplay, Gorillaz, Duran Duran, and David Guetta. All went to Warner.
Universal was additionally forced to divest EMI's 50% share of the NOW: That's What I Call Music! compilation brand, which was acquired by UMG's fierce rival, Sony Music, for GBP £36.1 million in April 2013, according to Companies House filings.
The disposals didn't end there: the EC further forced UMG to divest multiple local EMI operations in Europe (including EMI France, EMI Spain, and EMI Sweden), plus the recorded music catalogs of labels such as Chrysalis and Sanctuary (the latter was sold to BMG for around GBP £40m in 2013).
Yet the most damaging condition placed on Universal Music Group by European competition watchdogs was this one: Universal was banned from re-acquiring any asset – or re-signing any artist – involved in its EMI-related divestments for a full decade.
---

On September 21, 2012, the European Commission officially announced that it had cleared UMG's acquisition of EMI Music, but with strict conditions.
In addition to the forced divestments mentioned above, the EC stated, in no uncertain terms: "Universal [has] committed to not re-acquire the assets or re-sign any artists signed with the relevant entities for a period of ten years."
This ten-year prohibition, said the EC at the time, would make sure that Universal's EMI-related divestments would be "truly long-lasting".
And it has been.
But guess what? Just the other week (September 21, 2022), that 10-year deadline… expired.
Think about the impact this ten-year ban – and the concomitant heightened scrutiny from EC regulators towards Universal – has had on UMG's M&A business since its EMI acquisition.
For one thing, its rivals – particularly Sony Music – have taken full advantage of Universal's freeze-out in Europe.
Assets acquired by Sony over the past ten years to grow its European market share include Germany's Century Media ($17m in 2016), plus two prominent indie distributors: Norway's Phonofile and Germany's Finetunes. (Sony also took a long look at acquiring France's Believe, before that company moved in a different direction and publicly listed in Paris.)
Warner's been busy in Europe too, paying $100m-plus to buy Spinnin' Records in The Netherlands (2017), and then shelling out a further $180m to buy merch and e-commerce company EMP in Germany (2018).
"Universal [has] committed to not re-acquire the assets or re-sign any artists signed with the relevant entities for a period of ten years."

European Commission announcement, October 21, 2012
Important: The 2012 UMG/EMI ruling from the EC took place at a time when the UK remained part of the European Union (something that wouldn't change until 'Brexit' – i.e. the UK's official withdrawal from the EU – was completed in January 2020).
As such, Universal has also been conspicuously quiet when it comes to buying assets in the UK.
Conversely, during the past decade, Sony Music has acquired significant UK music companies/assets like Ministry Of Sound (GBP £67m in 2016), Simon Cowell's Syco music assets (2015, then 2020), distributor Essential Music + Marketing (2016), plus UK merch company Probity (2020).
And, of course, last year Sony Music gained competition clearance to acquire Kobalt's UK-headquartered AWAL and Kobalt Neighbouring Rights in a USD $430 million deal.
---

Perhaps the biggest pain point for Universal Music Group from its 10-year EC ban, however, has been the artists.
Remember that specific list of stars who Universal lost to Warner via the Parlophone Label Group divestment: Kate Bush, Pink Floyd, Blur, Coldplay, David Bowie, David Guetta and more.
Kate Bush, as we all know, just had Spotify's biggest hit of summer 2022 in the United States – a hit super-charged by a Netflix sync in May, and owned by her own Noble & Brite UK Ltd. company.
Universal, under the EC's post-EMI restrictions, wouldn't have been allowed to make Kate Bush an offer to acquire that recording (or even sign it on a distribution deal).
---
Another thought: Many have wondered why Universal Music Group has been discounted from the list of names chasing the acquisition of Pink Floyd's masters over the past six months – a list that includes the likes of Sony Music, Warner Music, and Concord.
Again, under the EC's 2012 ruling, with Pink Floyd's music being distributed by Parlophone in the UK/Europe, Universal would not legally have been allowed to acquire such an asset until its decade-long, post-EMI freeze-out had expired.
Another relevant move: David Guetta's recordings catalog was acquired by Warner Music Group for over $100 million last year. The EC rules would have precluded Universal from bidding.
Likewise, David Bowie's career-spanning recordings catalog was last year signed to Warner Music Group (as distribution and marketing partner) from 2023 onwards.
At the time, Universal would not have been allowed to do that deal, in Europe at least. (Side-note: Warner acquired Bowie's song catalog in a separate deal.)
---

It's also intriguing to look at the deals Universal itself has done in Europe – and one in particular.
Last year, UMG announced a "strategic global alliance" with [PIAS], which runs one of Europe's most successful and respected independent distribution and services companies.
The announcement was light on hard detail, although Universal committed to providing [PIAS] with an undisclosed package of funding. Importantly, UMG did so without taking any ownership in [PIAS] – not even a minority stake.
As MBW pointed out at the time, Universal actually wouldn't have legally been allowed to do so:
In 2013, Belgium-born [PIAS] acquired Co-Op Music Ltd. from Universal;
Co-Op, a services and funding network for indie labels, was specifically named by the EC as one of the assets UMG had to divest following its acquisition of EMI Music in 2012.
Following the expiry of its post-EMI restrictions last month, Universal could now legally approach [PIAS] with a minority or majority equity acquisition offer, or do so by suggesting an extension of its current "alliance" with the company.
When we asked [PIAS] CEO and co-founder, Kenny Gates, about that possibility last summer, he said: "The future is the future. We don't know what will happen tomorrow or the day after. But today, we are completely independent and completely in control of our destiny."
Gates added: "[PIAS] is not for sale."
(Potentially note-worthy: [PIAS], which is currently celebrating its 40th anniversary as an independent, is now purely a record company/repertoire brand. The distribution/services company for external indie label partners that previously sat under the [PIAS] banner was last year spun out into a separate [PIAS]-owned brand, [Integral].)
---
Regardless of what Universal Music Group does or doesn't acquire in the months and years ahead, one fact seems clear: UMG is now, finally, free to buy in Europe – and buy it shall.
Don't forget, we are talking about a company which, according to its financial results, spent EUR €264 million on catalog acquisitions in the first half of 2022 alone.
Finally, UMG's M&A handcuffs have been removed, after a long ten-year wait, in one of the world's biggest commercial markets.
Don't expect it to waste much time.Music Business Worldwide