The MBW Review is where we aim our microscope towards some of the music biz's biggest recent goings-on. This time, we collate what we know so far about the return of record-breaking singer/songwriter, Adele. The MBW Review is supported by Instrumental.
---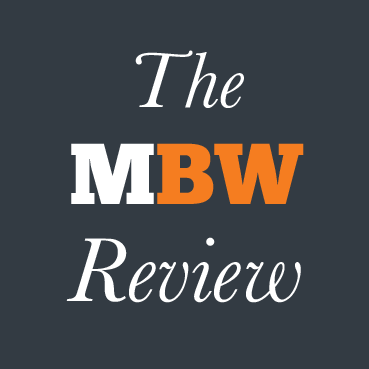 Adele is back. Six years after the release of her previous album, 25, the British superstar is just a few days away from issuing a new single called Easy On Me, taken from her upcoming fourth album, 30.
It's safe to say that 30 is one one of music's most anticipated releases of the year.
Adele's previous effort, her third album 25, smashed sales records: selling 7.4m copies in the US alone in just six weeks.
In the UK, it went Platinum in its opening 24 hours, despite not being added to streaming services like Spotify and Apple Music until seven months later.
That same year (2015), Adele was named by the IFPI as the year's most popular recording artist across the globe.
Adele's new single, set for release on Friday (October 15), was teased on social media last week, along with a short black-and-white video of the artist driving a car down a country road, with pages of sheet music flying out the window.
Easy On Me will be the first single to be officially released by Adele since 2016's Water Under the Bridge (issued as the fourth single from 25).
30, which is rumored to be set for release at some point in November, has already been nodded to by a global marketing campaign featuring billboards displaying the number – and with the same blue background seen on Adele's recently-updated website and social media accounts.
Here's five key things we know so far about the album…
---
1) That comeback single, and its Lyrics
While details about the new album, apart from title, are slim at this stage, one thing we do know for certain is that the first single is called Easy on Me.
And from the tiny instrumental shared by Adele, we also know that the track is piano-driven.
---
---
On Saturday (October 9), the British superstar revealed more about the new track on Instagram Live, previewing a vocal part sung over the piano, featuring the following lyrics:
"There ain't no gold in this river, that I've been washing my hands in forever / And there is hope in these waters, but I can't bring myself to swim when I am drowning in this silence. Baby, let me in."
After sharing that, she then quickly turned the track off, before commenting: "Oop, my phone's already buzzin', I'm [gonna] get in trouble…"
---
2) No featured artists
It's rare for an artist releasing a potentially chart-topping album in the streaming age to not feature any other performing artists on their album.
So rare, in fact, that only three out the albums currently sitting in the Top 10 of the US Top 200 for the week ending October 9 have no listed features at all: Billie Eilish's Happier Than Ever, Olivia Rodrigo's Sour and YoungBoy Never Broke Again's Sincerely, Kentrell.
"It's not that I don't want to. It's not calculated. It's just never been right for some reason."

Adele, on why there are no featured artists on 30
Adele has gone for the no feature option for 30.
Speaking to Vogue last week, in one of a pair of interviews published with the magazine in the UK and US, Adele confirmed the decision.
"It's not that I don't want to," she said of her decision not to include any featured artists on her new tracks. "It's not calculated. It's just never been right for some reason."
---
3) Production and songwriters
There might be no featured artists performing on the new record, but Adele has worked with a handful of carefully-picked writers and producers on the songs for 30.
Speaking to Vogue UK, Adele confirmed that she's worked with producer and songwriter Greg Kurstin, who produced three tracks on her previous album 25, including the global hit, Hello.
Other songwriters that worked on 30, according to Adele's Vogue interviews, include two Swedish pop songwriters and producers: Max Martin (pictured inset) who also worked on 25, as well as Shellback (Karl Johan Schuster).
Tobias Jesso Jr., yet another 25 collaborator, worked with Adele on what Vogue quotes her as saying is a "very powerful song".
Adele also worked with London-based producer Inflo – who's previously collaborated with Little Simz and Michael Kiwanuka – as well as Academy Award-winning Black Panther score composer Ludwig Göransson.
---
4.  An evolved sound
Fans of Adele will be familiar with the artist's powerful vocal and piano-driven ballads, à la Someone Like You or the soulful pop of mega-hit Rolling in the Deep.
However, according to Vogue, the new album features one track described as 'the most non-Adele sound yet'. It features her vocals 'sampled and resampled over a hypnotic beat.'
The Vogue writer describes the song as having 'shades of Goldfrapp,' referencing the British electronic duo, whose 2005 track Ooh La La sung by Alison Goldfrapp (pictured inset) also features a hypnotic beat.
Other references used (in the US Vogue interview) to describe some of the other new songs include 'Marvin Gaye', and 'wall-of-sound retro'.
---
5) 30 will be released on all formats (probably)
Adele's decision to not release her third album 25 on streaming services straight away back in 2015 was initially met with disappointment by some in the music industry.
But despite not being on available on Spotify etc in the its opening week, the album went Platinum in 24 just hours anyway, selling 300,000 units in its first 24 hours on sale in the UK alone.
It also sold 7.4m copies in the US in just six weeks at the end of 2015 and was eventually added to Spotify and Apple Music seven months after its release.
According to Vogue, 'Adele is adamant' that the new album be released on streaming services, in addition to vinyl and CD.
While this is still to be confirmed by the artist's now-global record company, Columbia/Sony Music, a new Adele release across all formats in 2021 will see her global superstar status tested on a new set of metrics.
Expect her to pass with flying colors.
---
The MBW Review is supported by Instrumental, one of the music industry's leading growth teams for independent artists. Instrumental uses data science to identify the fastest growing independent artists on the planet and then offer funding, premium distribution and marketing support to take them to the next level, without taking their rights.Music Business Worldwide