Well this ought to put the cat amongst the pigeons.
One of the biggest debates in the music business right now revolves around the so-called 'value gap' – the gulf between the amount of money per-stream the record industry is seeing from ad-funded sources and premium sources.
The biggest brand at the centre of this tussle, of course, is YouTube: the world's biggest, and fastest-growing, streaming platform.
YouTube, along with other free services, is currently locked in an EU legal tango with the record business regarding the legitimacy of its Safe Harbour defense – laws which effectively protect platforms from direct responsibility when copyright is infringed on their system.
New figures coming out of France this week may make very interesting reading for European lawmakers.
According to French trade body SNEP, ad-funded streaming revenues flowing into recorded music rights-holders fell in the territory last year – down 8.4% to €22.11m.
In an industry used to seeing streaming revenues climb up and up every year, that's a bit of a shocker. And it gets worse.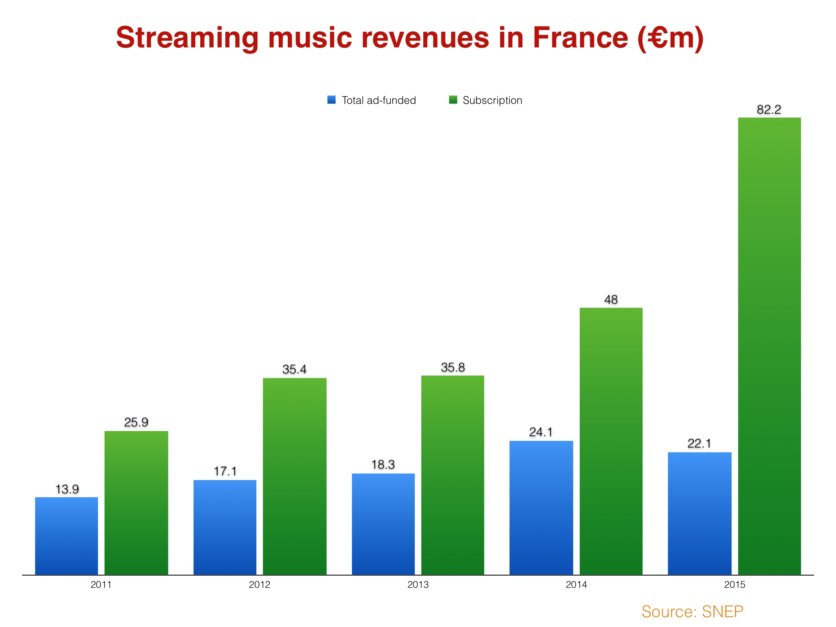 Revenue from ad-funded audio services – including Deezer and Spotify's free tiers – dropped 8.1% to €12.05m.
And income from ad-funded video services – including the likes of DailyMotion, Vevo and, yup, YouTube – dropped by 8.8% year-on-year to just €10.06m.
Subscription video services also saw a monetary decline, down 4.6% to €412,000.
And yet overall streaming revenues still managed to grow 44.6% on 2014's tally across France last year.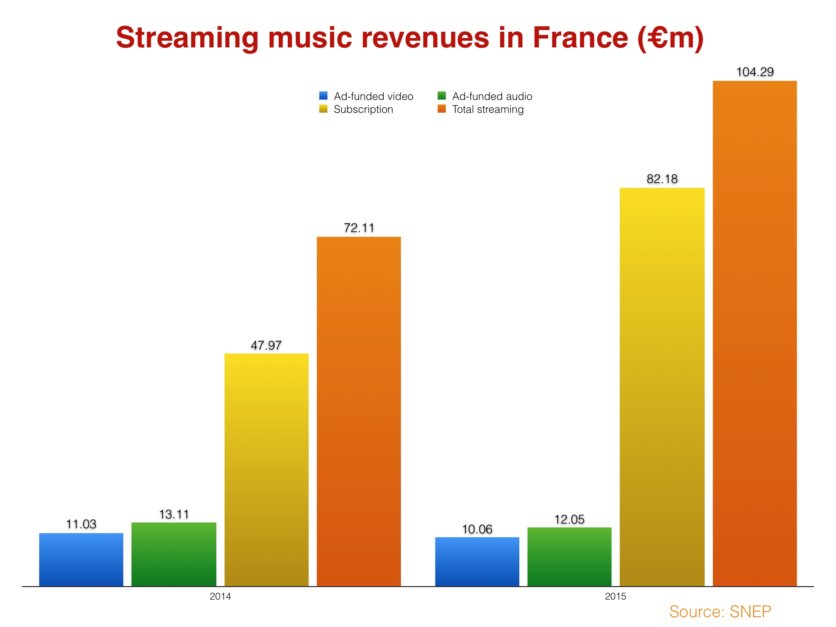 How?
Because subscription audio services – including the newly-launched Apple Music – did their job, growing 72% in revenue terms to €81.77m.
That was enough to increase total streaming income for the record business by 44.6% to €104.3m.
In turn, that figure was enough to claim 24.5% of France's overall recorded music market in 2015.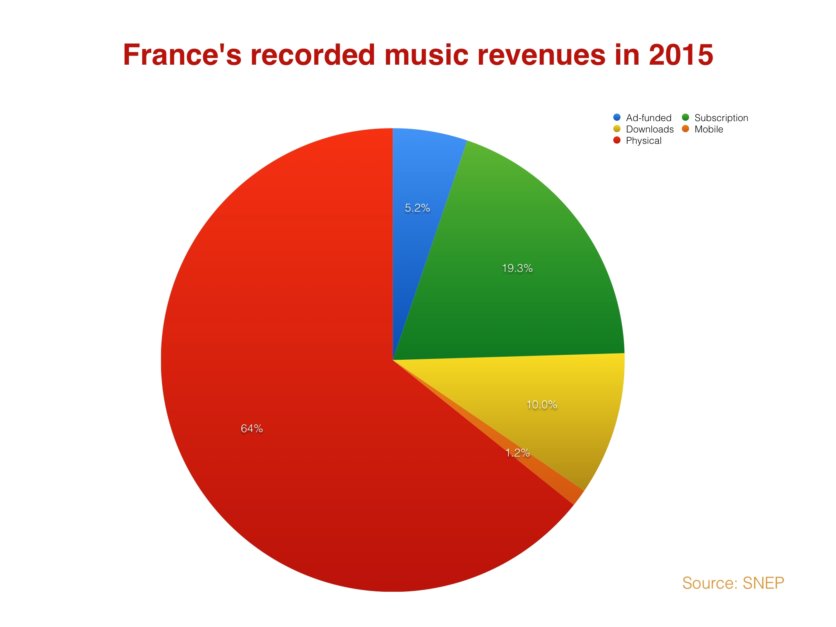 The total value of the French recorded music market, however, fell by 7% in 2015. (You can read a wide-angle analysis of that through here.)
France is one of the music business's most important territories.
According to IFPI data from 2014, it was the globe's fifth biggest recorded music territory behind the USA, Japan, Germany and the UK.
Have a look at SNEP's numbers below.

Music Business Worldwide