MBW's World's Greatest Songwriters series celebrates the pop composers behind the globe's biggest hits. This time, we talk to ABBA's Björn Ulvaeus, who, alongside his co-writing partner Benny Andersson, has enjoyed nearly 400m album sales globally — a figure that was recently bolstered by the band's comeback album, Voyage. World's Greatest Songwriters is supported by AMRA – the global digital music collection society which strives to maximize value for songwriters and publishers in the digital age.
---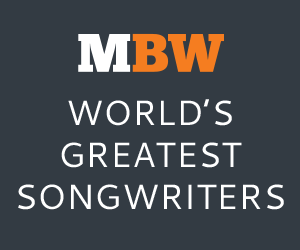 When the idea for a new ABBA album came about, which would be their first new material in 40 years, band member and co-chief songwriter, Björn Ulvaeus, wasn't sure how it would be received.
"I was a bit nervous," he says. "Would people think, 'Oh my God, they are old geezers, why do they have to release this album?'"
Ulvaeus needn't have worried. Voyage, which arrived in November via Universal Music, topped the chart in 18 countries with worldwide sales exceeding more than 1 million in its first week. To date, the set has collected more than 275m combined streams and has hit Platinum in the UK. 
"People seem to appreciate it for what it is — everyone knows that we're in our '70s," Ulvaeus acknowledges.
The success is down to the strong and long-lasting legacy of ABBA, of course, but also perhaps because Ulvaeus and his fellow band member and songwriting partner, Benny Andersson, didn't change their tried and tested approach in order to fit in with the rest of the charts.
Voyage is unmistakably ABBA: arguably cheesy, Swedish pop, love it or hate it (and some critics did hate it, "rather than reflecting poignantly on the past, much of Voyage feels terminally stuck there," reads a disappointed Guardian review).
"We decided early on that if we recorded new songs, we will write the best songs we can, not by glancing at what other people are doing right now but just by tapping into our own resources," Ulvaeus explains. "The songs are timeless in that sense — we could have written them long ago."
"I was a bit nervous — would people think, 'Oh my God, they are old geezers, why do they have to release this album?'"
Back in the '60s, Ulvaeus wasn't banking on music being his career. His first band was Swedish-folk outfit Hootenanny Singers, where he was biding his time before expecting to return to university and study civil engineering. 
Aside from a few attempts at writing pop songs in his early teens, Ulvaeus didn't take writing seriously until The Beatles came along in '64. "The idea never struck me that I could write my own songs because you didn't do that in those days," he explains. 
"Elvis would sing songs but you never bothered with who the songwriters were — they were totally anonymous. Then The Beatles came along, and all of a sudden, wow, they were writing their own songs.
"At that very same moment, songwriters around the world cropped up because they showed that you can be in a group, you can be an artist, and you can write your own stuff."
---
The song that changed everything for Ulvaeus and caused him to scrap his engineering plan was the first that he and Andersson wrote together. Titled Isn't It Easy To Say, it was for the latter's then group, Hep Stars — not a particularly good song, says Ulvaeus, but the one that marked the beginning of what's since been a successful five-decade long creative partnership. 
Alongside the almost 400 million albums sold worldwide, 17 No.1 hits and over 16 million weekly global streams garnered across ABBA's nine-album catalog, fruits of the Ulvaeus and Andersson partnership have spanned a number of musicals, including the ABBA-soundtracked Mamma Mia!
The band have also been involved in creating the ABBA Voyage concerts, which will see avatars of the four group members, including vocalists Agnetha Fältskog and Anni-Frid "Frida" Lyngstad, perform multiple dates (now on sale) from May to December 2022 in a custom-built arena in London, which Ulvaeus says could travel beyond the UK in future.
(ABBA were never keen on touring and playing live themselves: "We thought, why waste time on tour where you can't write? We were so geared towards creating new things," says Ulvaeus.)
Beyond ABBA, Ulvaeus is currently creating a circus musical based on the children's books about Swedish fictional character Pippi Longstocking, and he's also President of CISAC, where he advocates for the rights of songwriters. 
Here, we chat to him about his songwriting craft, creative partnership with Andersson, and get his perspective on the modern music scene. 
---
Photo credit: Baillie Walsh

What is it about your partnership with Benny that works so well?
First of all, both of us are still willing to take risks, to take another step forward, like we're doing with Voyage. Not so much the album, but the actual show in London. We've always tried to go into uncharted waters — like when we split up with ABBA and tried our hand at musicals.
We still have something to give each other. Very often in songwriting teams, one of the team stagnates and writes the same thing over again and then they don't work. But we work because we're still enjoying it. I don't know anyone better to work with and hopefully he feels the same. 
"Very often in songwriting teams, one of the team stagnates and writes the same thing over again and then they don't work."
Of course, we have this fantastic advantage of having the same frames of reference. I just need to say a word and he knows exactly what I'm thinking — what song I'm thinking about, what genre and so forth.
---
How about the most frustrating thing about working with Benny?
He's very stubborn but that is also a quality that has been valuable through the years because he never gives up. Sometimes, when he was looking for a sound in a synth or something and turning the knobs, I would think, 'Wow, this takes forever'. But you have to lift yourself up to a level which is above the level where most people would give up in order to make something that we thought was worthwhile and we could be really proud of, both in songwriting and recording. 
Back in those days, a lot of people gave up too early — when the song or the recordings weren't quite finished and that little extra 1% up to 100 means so much. Nowadays, with all the technology available for both songwriters and producers, everything sounds really good, of course, but in those days, you had to try out the drum sound for hours in the studio. Mixing was so much more difficult when you didn't have the computerised mixing desks. 
So the stubbornness is sometimes infuriating but it's a good quality in the end. We've had tough discussions but don't let that come between us in our professional relationship, and not in our personal relationship, either. We've always managed to sort it out through the years.
---
How have you navigated the tougher periods of time, whether that's due to you having disagreements or perhaps periods of creative block?
Hard work — just knowing that, even if it takes a week or weeks to produce stuff, a bridge that is useful or something, you have to have persistence because in the end, it comes. You cannot just sit down with a guitar and a glass of wine, it doesn't work that way. And I haven't heard of a composer, other than Elton John, who says it comes so easy and quickly. I was listening to Stephen Sondheim talk recently about his work and how painstakingly hard it was, how he had to put down the hours to get it right. I think people in general don't think about that. 
"even if it takes weeks to produce stuff, You have to have persistence. You cannot just sit down with a guitar and a glass of wine."
But it's a fact that yes, you have to have talent, and you have to be able to listen to whatever is up there and is willing to come down to you. You have to realise when it's good, and, even more importantly, perhaps, when it's garbage. You have to find the 5% that is really good. 
---
Do you have a songwriting process or is creating more spontaneous for you?
I'm absolutely free. I can do it anywhere. At the beginning, Benny and I used to sit together, playing other people's songs to get inspiration and then coming up with something of our own, and very often singing some kind of gibberish, which I think almost all songwriters do.
Even if most of the musical ideas came from Benny, we assembled the songs together. Very often, it's about connecting stuff that you did two weeks or two years ago, perhaps that you thought was good but that didn't lead anywhere at that point. But suddenly, it would click with something you'd written that moment. And then it's magic. We spent so much time doing that, almost office hours in his basement or at some office or cubicle somewhere, as long as it had a piano. 
Then we took on a very heavy project, a musical based on a big Swedish novel called The Emigrants. I had already become more and more of the word man and so then we separated — he did the music, I did the words and that's the way it's been from then on. 
With words, I just need headphones or a good hi-fi system. Benny sends me a quite elaborate demo with overdubs so it's nice to listen to and then I take that anywhere I go in my car or I listen to it at home. I play that demo over and over again and then the strangest thing happens, which is that something pops up in my head from the music itself. It could be a phrase but it can also be images or a sequence of images, like a little movie. That's what's so wonderful about working with songwriting — to go into that new world that has been opened by the music and describe it.
---
What are the elements that make a good song, in your eyes?
I think that every part of it needs to be taken care of and has to have a quality of its own. I'm talking about intro, verse, bridge, chorus, counter-melodies, what the guitar is playing — all of that. When it's at it's best in a Beatles song or when it's simple but yet everything that's being played is exactly the right thing. That's when it's really good. 
"a lot of songwriters end up delivering a song when all the parts aren't up to the same level of quality."
But back then, and even more so now, a lot of songwriters end up delivering a song when all the parts aren't up to the same level of quality. It might be a really good chorus, a really good hook and then they think the verse and the rest is not that important because the hook is there. But that's not the way The Beatles, the Eagles or The Beach Boys wrote songs.
---
What do you make of modern songwriting today?
I think that the music companies want quick results. Everything is very quick and it's easy for you to see if people catch on or not and that has changed songwriting. You have to hook people very quickly on a streaming service, otherwise they'll pick something else. I think Max Martin was quoted complaining about the fact that you have to place the hook in the first 30 seconds of a song. It's very difficult to catch interest right away, unless you're a well known artist.
---
What impact have you seen that have on music?
There are no album tracks anymore. There used to be tracks that you knew would take people four, five or six times to listen to before they started appreciating what it is. Those kinds of tracks are rare now because the physical album is on its way out. I just hope that something will come in its place. Yes, people release albums digitally but you don't discover something that's a whole body of work and is not destined for the top of the charts on Spotify. It's very hard to discover that these days.
---
Both you and Benny have talked about how important it has always been to keep your songwriting process between the two of you, which is quite different to the majority of the way popular music is written these days, which tends to be by committee. Why did you stick to yours and Benny's approach all these years?
Because we want to express something that has a sender, a physical person behind it, so that it's not a product, it's a song that comes from the heart. It's very difficult to do that by committee.
"we want to express something that has a sender, a physical person behind it, so that it's a song that comes from the heart. It's very difficult to do that by committee."
It becomes much more personal if it's just two of you. I think that's what you feel with the songs that can be really good songs but there's something missing, some kind of personality or originality, which you will find in songs by Lennon, McCartney, Billie Eilish and sometimes Taylor Swift, as well. 
---
What's your favourite ABBA song and why?
It's very difficult for me to pick just one favourite!
---
Okay, rather than a favourite, do you have one that's really memorable to you because of the way it came together between you and Benny?
Yes, that would be The Winner Takes It All. We had summer houses on an island outside of Stockholm and we used to go and isolate ourselves out there sometimes. Especially at the end of a writing period, when we had done the office hours and had a lot of material. That's what we did — we had a helicopter take us out in the middle of winter to this little island. There was a cottage on that island, which was in my property, and that's where we sat down to write but it became too cold. 
I still don't know how we did this to this day but somehow we carried a little stand up piano down to the main house where it was warm. And there, all of a sudden, two things stuck together. The first bit was something that was written before and then 'da da da da da da' was something else. By putting these two together, we had a whole song and we were so deliriously happy with it all night long. 
For some reason, not only do I remember writing the music but also the lyrics because, I'm much faster now, but it used to take me a while and this one came flowing in just one evening across a couple of hours. I used to write down the lyrics by hand very neatly on sheets of paper and then I'd make copies when I got to the studio in the morning. So I remember this morning distinctly when we gathered in the control room and Michael B Tretow, who was our sound engineer, played the backing track, which we had recorded already. We gathered and I gave everyone a sheet of the lyrics, Agnetha sang and it was magic.
---
Voyage caps off decades of success with the band. What is it about ABBA that's ensured such a long lasting legacy?
I think one factor must be how we've sustained the song catalog through the years by, for instance, Mamma Mia! the musical and the movies. And then the songs themselves. We made such an impact in the '70s that there are people who've grown up with our music and carry that with them, playing it so that kids listen to it. And for some reason, kids like our music. I've heard that a lot. 
Before we released Voyage, I think our songs had never been played more than they are right now and it's so global. Every country you go to, they know these songs, they don't necessarily know ABBA as such but they know the songs. 
I guess it also has to do with the sound of the voices of Agnetha and Frida. It's a unique sound. And it's totally by chance — we just happened to meet these women who were fantastic singers and we started a group eventually. Agnetha is a soprano and Frida is a mezzo and when Frida tries to meet Agnetha up there, there's a metallic, typical sound, which I can hear miles away.
There's also a particular kind of joyous, jubilant quality to the sound, which is very interesting because sometimes the lyrics are sad and the songs might be in a minor key but it still sounds uplifting in some strange way. The music has Nordic roots, too, which might be exotic to the rest of the world, but not too exotic, and defines the songs amongst predominantly Anglo-Saxon music.
---
What advice would you give to a songwriter early on in their career?
It's a tough question because ordinarily, a young songwriter can't live on their songwriting so they have to have another job, which means they don't have time to get good at songwriting and they have to go on working at the other job. It's a catch-22 if you don't break through and copyright money is enough for you to live on.
"a young songwriter can't live on their songwriting so they have to have another job, which means they don't have time to get good at songwriting. It's a catch-22."
To become a craftsman is not only talent, it's hard work. That takes time and time is money. Young songwriters today live on a pittance very often because the songwriter is in the periphery, when he or she should be at the centre. The music industry revolves around the song. 
So what advice would I give? I suppose they have to start by getting a few songs recorded and have a few hits, live off those for a while and become good at it. And don't churn out songs, don't throw them out before they're ready, save the good stuff until the whole song is good. That happens very rarely today because they have the publisher or the producer breathing down their necks to deliver it and they have less time protecting it.
---
Final question: what would you change about the music industry and why?
Two things: one is that the division between publishing and label is like 15% versus 55% so it's totally weighted towards the label. I think there is reason to change that balance so that the song, the publisher and songwriter gets more of the pie. If you ask, 'What's more important, the singer or the song?' it's absolutely impossible to say so the reasonable thing would be to split it 50/50.
The other thing is the way that streaming is paid [via the marketshare model] is very strange. A French jazz artist might have been played 500 times by his fans, who are perhaps 1,000, whereas because Justin Bieber has been played millions and millions of times by his fans, very little of the monthly subscription fees go to this French jazz artist in comparison to what goes to the mega streamer. As President of CISAC, I'm constantly talking about user-centric subscriptions because that will give the French jazz artist something to live off.
---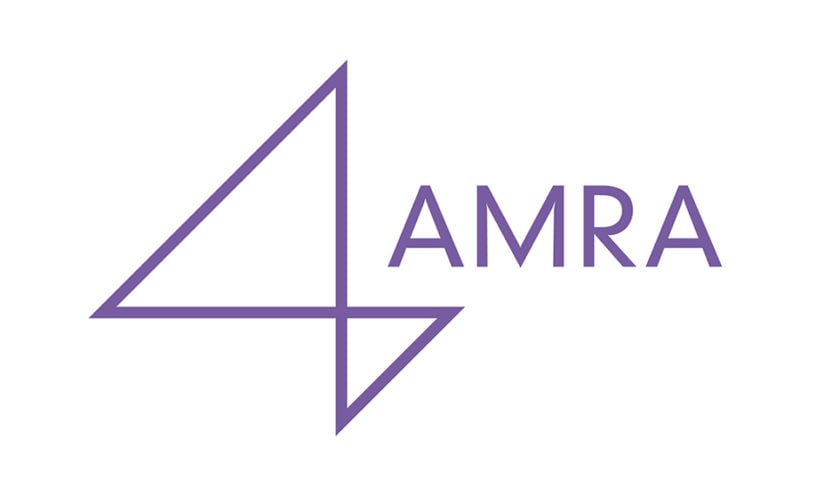 AMRA is the first of its kind — a global digital music collection society, built on technology and trust. AMRA is designed to maximize value for songwriters and publishers in today's digital age, while providing the highest level of transparency and efficiency.Music Business Worldwide