The MBW Review gives our take on some of the music biz's biggest recent goings-on. This time, we look into our crystal ball – and predict what lies ahead for the music biz over the next 12 months. The MBW Review is supported by FUGA.
---
We realize that the dying embers of December are usually used for retrospectives, wrap-ups and remembrances.
But MBW fancies itself as a bit of a bleeding edge, swerve-the-crowd type of publication.
So if it's okay with you… we're  going new year, this year.
Looking into our crystal ball, we've spotted the five biggest music business news stories waiting to happen over the next 12 months.
All of them have the potential to significantly transform the industry. (You can expect to see their outcomes reported first right here, of course.)
In summary: If you thought 2016 was a crucial year for the music biz, just wait to see what its older brother has in store…
---
1) Pandora's fate is sealed
This year, Pandora has lost a CEO, CFO and COO. Oh, and $253 million.
MBW broke the news earlier this week that COO Sara Clemens, who was only elevated into the position in March, had quit.
Her walk-out comes just a month after we reported that Mike Herring was dropping his CFO role. (Herring remains in the position while a long-term replacement is sought, and will stay on as company President.)
Pandora founder Tim Westergren (pictured) has only been in post as CEO for nine months – having replaced Brian McAndrews – and he's already had a truckload to deal with.
First came the bold move to launch a fully-licensed, on-demand streaming service – which has now been delayed into Q1 next year.
A lot of money's been spent on it, including the $75m Pandora paid to buy Rdio's platform out of bankruptcy.
Yet the early reaction to this $9.99-a-month product has been underwhelming. As Quartz recently put it: "Pandora Premium is the latest music service you won't buy."
Pandora also spent a scarcely believable $450m on independent ticketing company Ticketfly last year – a division which, according to its latest financials, turned over just $22m last quarter.
Meanwhile, Pandora's active listener base continues to atrophy: 77.9m 'tuned in' in the three months to end of September, down both year-on-year and quarter-on-quarter.
According to reports, Pandora's board is now very seriously considering a sale, with SiriusXM the most likely suitor.
You certainly sense that something's got to give.
---
2) Spotify finally floats – and makes Daniel Ek rich. Or does it?
Everything is connected. What if Pandora does end up selling in the first half of 2017?
It will go down – financially speaking – as a failed experiment; the 'pure music' business which floated, lost its way… and needed a life-raft.
It's stories like this which will terrify Spotify in the home stretch of its own IPO plans.
A successful $8bn flotation on the NYSE next year, we understand, will net Daniel Ek an estimated $825m. His co-founder Martin Lorentzon, who recently stepped down as Chairman, will accrue $1bn.
Last summer, Spotify brought in Barry McCarthy as CFO – the man widely recognized as having executed Netflix's successful IPO.
But the game has changed since then.
Owing to myriad factors – not least Amazon consistently entering the black, plus a run of high-valuation tech flops – Wall Street has grown increasingly insistent on proven profit potential at would-be publicly-traded companies.
Spotify, which posted a loss of $194m last FY, has had to rethink its business model to be able to show such promise.
This is why, you'd guess, Spotify is trying (and currently failing) to get the major labels to agree to a smaller revenue share than 55%.
The majors have a giant question to ask themselves: If Spotify fails to float because they refused to bend on their rev share… well, what then?
Google, Apple, Amazon start licking their lips, that's what.
(Not that Apple should be too cocky. Spotify was worth $300m in 2010. It was worth $1bn in 2011. Why didn't Cupertino's finest acquire it then – rather than now spending masses playing catch up with Apple Music? Perhaps because Steve Jobs confidently said in 2003 that "People don't want to rent their music… they don't want subscriptions.")
---
3) The new boss of Columbia is revealed. Will Rob Stringer raid the UK?
In April, Columbia CEO & Chairman Rob Stringer will step up to one of the biggest jobs in the business: CEO of Sony Music Entertainment.
Sony Corp's recent 100% acquisition of Sony/ATV Music Publishing gives Sony, from one angle, a fair shout of being called the 'biggest music company on the planet'.
Yet nature abhors a vacuum, and that's what Stringer's leaving behind.
From Adele to One Direction and Beyonce, Columbia has been a titan of the US record industry in the past few years – with Stringer garnering a reputation for gaining the respect of artists while showing insightful corporate leadership.
Who can possibly replace him?
Names in the rumor mill, unsurprisingly, include an array of the UK's finest executive talent – from Warner Music UK boss Max Lousada to Virgin/EMI chief Ted Cockle and Capitol Records UK President Nick Raphael.
At this moment in time, all three seem unlikely to make the jump: Lousada still has a way to go on his contract, we're told, while Cockle has just inked a new deal at UMG and Raphael is getting ready to re-introduce Sam Smith in what could be a history-making campaign.
Another potential candidate, Sony UK boss Jason Iley, is certainly on a hot streak, with market share gains of around 2% expected this year.
Yet you get the impression that, with recent hires David Dollimore (at RCA) and Ferdy Unger-Hamilton (at Columbia UK) now bedding in, Iley will want to remain in London to see what his new crack team can do.
(There is a slight irony that UK executives seem to be taking over the global music business's upper echelons right now… as most new British major label artists, confronted by the dominance of US megastars, are struggling to be noticed by anyone outside Kensington.)
Over in the US, Columbia's hottest fellow major labels of 2016 – Republic and Atlantic – both have heads (Monte and Avery Lipman; Julie Greenwald and Craig Kallman respectively) who seem completely wedded to the brands – drawing any of them to Columbia would be a very big ask.
Then again, Stringer could surprise everyone and vote for youth.
When Ashley Newton was poached by Capitol/UMG at the top of 2016, many expected Stringer to retaliate with a big A&R 'signing'.
Instead, he promoted from within.
His current youthful A&R force at Columbia, including SVPs Imran Majid and Justin Eshak, recently celebrated no less than 40 Grammy Nominations. Smart move.
---
4) Facebook pays for music! Or doesn't.
There is a murmur out there that may soon turn into a shout.
While the global music business screams blue murder over YouTube, at least Google's video platform is paying something for licensed music  played on its platform.
Facebook, which boasts a user base of 1.8bn people, is yet to cough up a bean.
That's why music publishers are currently hammering the service with copyright takedown requests – and why artists covering their favourite tracks are being caught in the crossfire.
How much is music-driven UGC really worth? Could Facebook become a viable alternative to YouTube for 'premium' music videos?
If so, would Vevo ever strike a deal with it – and leave YouTube?
These questions will be at the heart of tense negotiations between the platform and the music business in 2017.
We already know that Facebook is hiring for a Global Music Licensing boss.
We also know how well it's doing.
Facebook turned over $17.93bn in the last calendar year (2015). $17.08bn of this figure came from advertising.
Earlier this year, Facebook agreed to hand media houses such as Buzzfeed, The New York Times and CNN, millions of dollars each to provide live video content to its platform.
The music business is ready for its payday.
---
5) YouTube gets clobbered by the EC over safe harbor. or doesn't.

On December 6, YouTube's CBO Robert Kyncl claimed that the platform had paid out $1bn to music rights-holders in the prior 12 months.
You can make that figure sound even more impressive when you point out that it equates to over $2.7m every day.
Spotify's annual payouts to the music industry (categorised as 'royalty, distribution and other costs') weren't that far ahead of $1bn in 2015, at $1.83bn.
Yet YouTube attracts a monthly audience way in excess of 1bn people, while Spotify's active audience at the close of 2015 stood at just 75m.
The balance is tipped heavily in one direction; the per-user comparison on Google's part is pitiful.
Behind the scenes, YouTube points to an annual digital and TV ad market currently worth $200bn, assuring labels that this money will increasingly migrate to its platform.
However, YouTube's current annual payout to the music business, if Kyncl's stat is to be believed, represents just 0.5% of this figure.
Explosive growth would be required for that percentage to even hit double digits – and you wonder where that will come from when YouTube already reaches around a third of the globe's internet users.
A YouTube spokesperson told MBW earlier this year: "Only about 20% of people are historically willing to pay for music. YouTube is helping artists and labels monetize the remaining 80%."
That's some claim.
In order to prove (or, more accurately, disprove) its veracity, the music business wants YouTube's safe harbor provisions – which protect it from legal repercussions for copyright infringement – to be quashed by the European Commission.
In September, new EC proposals for an updated Copyright Directive gave labels and publishers hope that the days of Google hiding behind safe harbor in the territory may soon be numbered.
2017 will show us whether this promise could become a reality.
Worth remembering: Google spends an estimated $5m+ on lobbying activity every single quarter. It ain't over till it's over…
---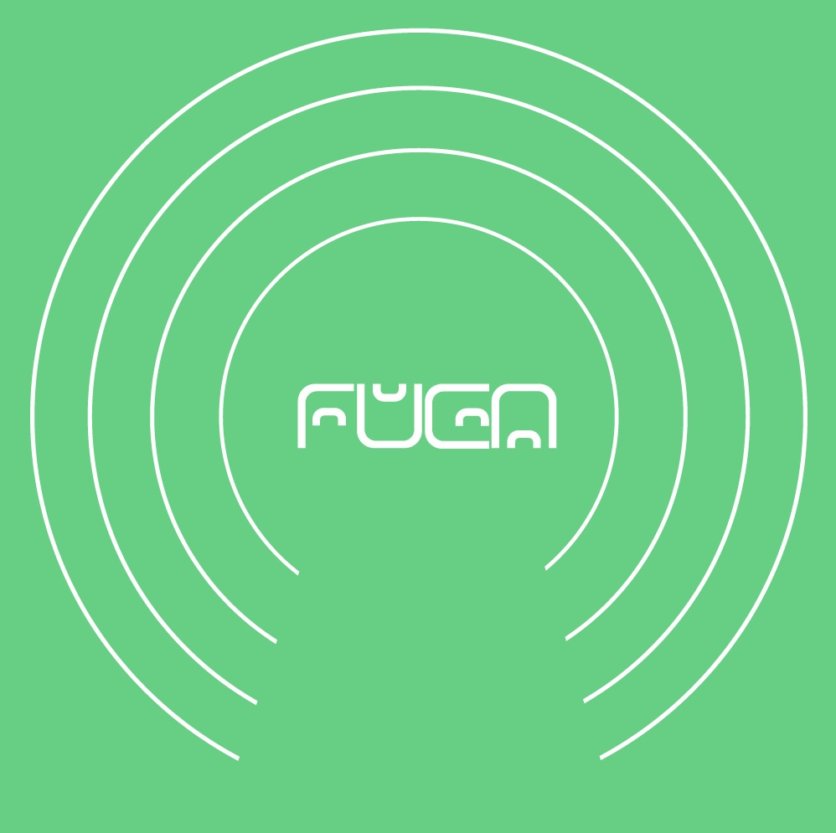 The MBW Review is supported by FUGA, the high-end technology partner for content owners and distributors. FUGA is the number one choice for some of the largest labels, management companies and distributors worldwide. With a broad array of services, its adaptable and flexible platform has been built, in conjunction with leading music partners, to provide seamless integration and meet rapidly evolving industry requirements. Learn more at www.fuga.comMusic Business Worldwide