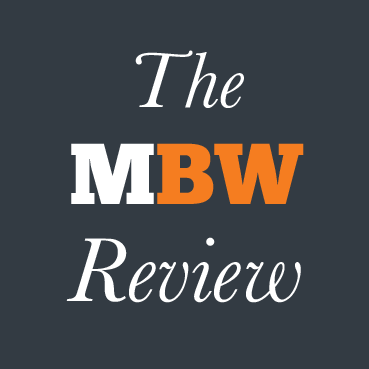 The MBW Review is where we aim our microscope towards some of the music biz's biggest recent goings-on. This time, we hear what Steve Cooper, CEO of Warner Music Group, has to say. The MBW Review is supported by Instrumental.
---
Steve Cooper's had some interesting years running businesses over the course of his career – but we'd wager nothing could ever top 2020.
The Warner Music Group CEO has had to steer his company through a global pandemic, for one thing, with a worldwide workforce mainly working from home. (WMG's US offices, including its New York HQ, look unlikely to return to professional normality in this regard till 2021.)
The knock-on effects of that pandemic (including shuttered shops, venues and restaurants) hasn't made Warner's day job easy: in the most recent quarter, while the company's digital revenues held strong, up 13%, overall revenues were down 3% in constant currency.
There's also been a reckoning on racial equality and social justice, which led to WMG (in tandem with the Len Blavatnik Foundation) committing to hand over $100m to related causes earlier this summer. (Noteworth on this point: Warner recently hired Dr. Maurice Stinnett as  Head of Global Equity, Diversity & Inclusion, who reports to Cooper.)
And then there's been the small matter of WMG's IPO onto the NASDAQ. The company successfully floated in June following a postponement on going public due to coronavirus-related concerns a couple months prior.
Today, Warner Music Group is carrying a public market cap of approximately $14.5bn, offering the only 'pureplay' route for investment into music rights on the US-based public markets.
Today (September 17), Cooper was grilled by Goldman Sachs analyst Heath Terry at the investment giant's Communacopia event. MBW was listening in, with Cooper giving his views on everything from WMG's role in the modern music ecosystem to why he believes that subscription streaming is "just the beginning" of the revenue growth opportunity on the table for the industry today.
Here's five things we learned from Cooper's Communacopia commentary…
---
1. He's very confident in meaningful money coming from newer business models – especially social media
Cooper notes that, although streaming "is at the moment, by far, [Warner's] largest growth engine", he points out that "it's only one of our growth engines".
Importantly, he says that newer music-reliant business models, from fitness technology brands like Peloton to viral video services such as TikTok and VR gaming platforms are all presenting "enormous opportunities" for the company every day. "They're using music as really a foundational element of their businesses," he says. 
Cooper adds: "Social media is now delving into music far more heavily. 18 months ago, nobody had heard of TikTok. Now it's one of the largest platforms on the planet, and there would be no TikTok without music.
"We've seen just over the last couple of years, Facebook has moved into music. Instagram has now moved more heavily into music.
"VR gaming has begun to embrace music with virtual concerts with artist avatars, giving live streaming concerts inside of games. All these represent for us meaningful nine-figure opportunities that we would expect to see in the relatively near term."
---
2. But he believes we're still in the "early innings" of subscription streaming's global growth
While discussing the fact that music streaming is Warner Music Group's biggest revenue driver and how mature he thinks the streaming business really is at this stage, Cooper addresses the opportunities for growth in both established and emerging markets.
"When [WMG owner] Access acquired Warner, we saw the future in streaming, and we invested very heavily in that area," he explains. "It's now our biggest source of revenue, plus 70% of our total revenue, and it's still growing in very healthy double digits". In spite of this, he believes that we're only in "the early innings of streaming growth".
He adds: "Roughly 10% to 12% of people with smartphones have subscribed to music. So there's a tremendous amount of conversion still to take place.
"It's true in the biggest, established markets. In the US, UK, Japan, Germany [and] France, we're nowhere near the [level of] penetration [reached] in the Nordics.
"In emerging markets, growth is faster, but they're in their very nascent stages. With the mature markets, [there's still] an enormous amount of upside. 
"And we do business with hundreds of partners around the world. And as their business grows, both locally and globally, we expand right along with them."
---
3. Warner's new deals with Spotify and Apple are "equal or slightly better" than the previous ones
Warner Music Group and Spotify confirmed in April that they had signed a new global contract, while Apple was reported to have inked a fresh, multi-year licensing deal with WMG the month prior.
Commenting on what interviewer Heath Terry calls the "constant renewal process" between streaming firms and labels, Cooper states that, while he obviously can't discuss "contractual specifics", he believe that the terms in the latest round of renewals, "both financial and operational" are "equal to or slightly better than they were in our prior deals".
He adds: "Music's power attracts huge audiences and paying subscribers continue to grow. Our goals with all of our partners are to work with them to support the growth of the music ecosystem.
"They are an important part of the ecosphere that we connect our artists and fans with. We are generally at a point with all of our large regional and global partners, relatively speaking, of financial stability."
---
4. He credits Warner's focus on A&R and 'long term artist development' for the company's ability to 'punch above its weight' in terms of market share
Speaking on an earnings call to discuss WMG's calendar Q1 (fiscal Q2) performance in May this year, Cooper told investors that the company isn't "missing a beat when it comes to attracting the next generation of talent".
He doubled down on that claim during today's interview, as well as emphasising WMG's commitment to artist development.
"Our long-term goal is discovering and signing talent early," explains Cooper.
He adds: "And so how do we do that? We've got proprietary tools, where we have developed technology that scans literally billions of lines of data daily to find heat emerging from new music and new artists.
"That's literally a 24/7 undertaking. We invest in innovative technology that we believe will give us an edge in identifying new music, new artists, new songwriters or trends early.
Addressing WMG's long-term artist development strategy, Cooper states "it's the patience, the support; [the] record-making, which is an art in and of itself. Many of our A&R people are renowned record-makers."
"Then, we've got the digital tools for both our songwriters and our recording artists, that [provide] insight to more effectively manage their careers."
"So, we are not only experts at cutting through the noise, we've become the connective tissue, the vital connective tissue between artists, music services and fans around the globe."
---
5. Warner is creating opportunities for artists – in spite of the pandemic…
Cooper explains that one of WMG's "core strategies is to keep up a strong, ever-growing flow of new music".
Due to the Covid-19 crisis, however, he concedes that "unfortunately [WMG] experienced some shifts in [its] release schedule due to changes in recording and songwriting schedules".
What this has resulted in, according to Cooper, is that WMG has been given "an opportunity to pursue more aggressively our focus on signing new talent and giving our existing artists and songwriters the tools and the environment they need to continue to create and collaborate".
"We've got dozens of in-house studios around the world," he says. "We've made them safe havens for artists to do their work during the crisis.
"Where that's not possible, we're [being] more inventive. We ship out home recording kits, by way of example. We have worked with fan bases to [crowdsource] new videos."
He adds: "With respect to our release schedule, we're very excited about our back half of the year as we move into 2021. We have some huge artists coming back. They're all at the top of their game. Their new music is being heavily anticipated. And at the same time, we've got some really, really cool, great, dynamic, new artists coming through."
---

The MBW Review is supported by Instrumental, which powers online scouting for A&R and talent teams within the music industry. Their leading scouting platform applies AI processes to Spotify and social data to unearth the fastest growing artists and tracks each day. Get in touch with the Instrumental team to find out how they can help power your scouting efforts. Music Business Worldwide