The MBW Review is where we aim our microscope towards some of the music biz's biggest recent goings-on. This time, we go behind the numbers of Believe, the Paris-headquartered distribution and services company that launched its IPO in France earlier today (June 1). The MBW Review is supported by Instrumental.
---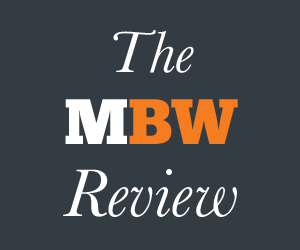 Believe launched its Paris-based IPO this morning (June 1), from which it's looking to raise €300 million by selling off around 15% of the company.
That €300 million raise, according to the FT, would give Believe a company valuation of approximately €2 billion.
The €300 million figure is lower than the €500 million Believe initially said it was looking to raise from its IPO (as per an announcement last month). This is particularly significant as the €500m figure was deliberately earmarked by Believe to fund a €100m-a-year acquisition plan that would last the company five years.
Believe now says the €300 million will be enough to fund this "external growth program" until 2023, with CEO Denis Ladegaillerie commenting that, after this point, a "more interesting" spread of financing options are expected to become available.
Believe's €300 million IPO has already attracted early market interest – with Fonds Stratégique de Participations (FSP) committing to place an order for €60 million of the share placing.
(All of that being said, Believe won't set the final price of its offering until next Wednesday (June 9), so this is a moving feast for now.)
---
---
Another important piece of information that came to light today: Believe says that if it raises €300 million from the IPO, it expects net proceeds of €280 million, from which €90 million will be used to pay off a current credit agreement.
Believe will then trigger a new, already-agreed credit facility of €170 million, immediately increasing its spending power by €80 million (versus that €90m debt).
Pre-IPO, filings confirm – and amongst other shareholders – Believe was owned 49.64% by TCV, 20.34% by Ventech funds, and 15.04% by Denis Ladegaillerie, who founded the company back in 2005.
Business Insider France reports that Ladegaillerie will hold on to 12-13% of Believe post-IPO. So if the company successfully bakes in that €2 billion valuation, Ladegaillarie will personally retain a stake worth upwards of €250 million.
We already know that Believe is disrupting the global music industry on an operational basis – witness its string of new signings in Q1 with ex-major-label artists like James Morrison, plus ex-major-distributed labels like Communion Records and Thailand's LoveIs.
But how is Believe performing financially in the run-up to its Paris Euronext debut?
MBW has combed through Believe's pre-IPO filings to pull out three things you need to know about the business's numbers as we stand today…
---
Believe splits its company into two
Believe divides its operation into two buckets: (i) Premium Solutions and (ii) Automated Solutions.
'Automated Solutions' represents the TuneCore platform, while 'Premium Solutions' encompasses Believe's own Artist & Label Services operation, from which it make investments into artist campaigns.
Believe takes no margin from all TuneCore audio royalties, acting purely as a royalty collector and distributor for TuneCore clients. Instead it makes its money from TuneCore on the subscription fees these clients pay to use the platform.
This in turn means the amount of money collected by TuneCore ('Digital Music Sales' / DMS) is way bigger than Believe's consolidated revenue from that business (i.e. the money subscribers pay).
This explains why in 2020, TuneCore ('Automated Solutions') took in around €365 million in total DMS, but posted just €32.4m in terms of consolidated revenue.
Believe's 'Premium Solutions', meanwhile, was responsible for a whopping 92.7% (€409.0m) of the company's consolidated revenues last year (see below).
'Premium Solutions', however – as we're about to get into – demands significant investment and operating costs as it scales.
---

---
2) Revenues jumped 11.9% last year, with a €21.7m annual operating loss
Believe's topline consolidated revenues – that's 'Automated' plus 'Premium' Solutions – weighed in at €441.4m in 2020.
This figure grew by 11.9% in 2020, or 9.8% on an organic basis – impressive for a pandemic year, though down on the 66% YoY growth (+45.2% organic) Believe posted in 2019.
Also, Believe posted an annual operating profit in both 2018 (€8.8m) and 2019 (€12.8m), but posted an annual operating loss in 2020 of €21.7 million.
That's by no means a drastic negative margin (and Believe also posted a positive adjusted EBITDA of €8 million for 2020).
However, Believe's pandemic-hampered performance last year – and subsequent op loss – serves as a reminder that scaling a distribution/services business, with its revenue-share model, can cause profit fragility should annual topline revenues not grow fast enough.
The good news for investors is that Believe is forecasting a return to organic YoY revenue growth in 2021, of approximately 20%.
That forecast seems on track: Believe's consolidated revenues hit €124 million in Q1 2021 (which Believe calls its most "prolific" ever quarter), up by 26% (+23% organic) on the same period of 2020.
---
The one company cost that Believe investors may be watching most closely in future is that associated with what Believe calls its "Central Platform" – i.e. the technology underpinning both its Premium Solutions and Automated Solutions offerings.
Believe's pre-IPO document reveals: "[Believe] recorded a significant increase in its Central Platform's costs over the past three years, which have almost quadrupled over the 2018-2020 period, from €13.5 million for the financial year ended 31 December 2018 to €26.2 million for the financial year ended 31 December 2019 and €53.0 million for the financial year ended 31 December 2020."
That €53 million expense in 2020 was largely (43%) attributed to 'General and Administrative Expenses', with a further 41% attributed to 'Technology and Product Expenses', and 16% going down as 'Sales and Marketing Expenses'.
Believe says it will "continue to invest significantly in the development of [our] core platform", which is designed to allow Believe companies in each region to work off a shared global platform sensitive to their local needs.
---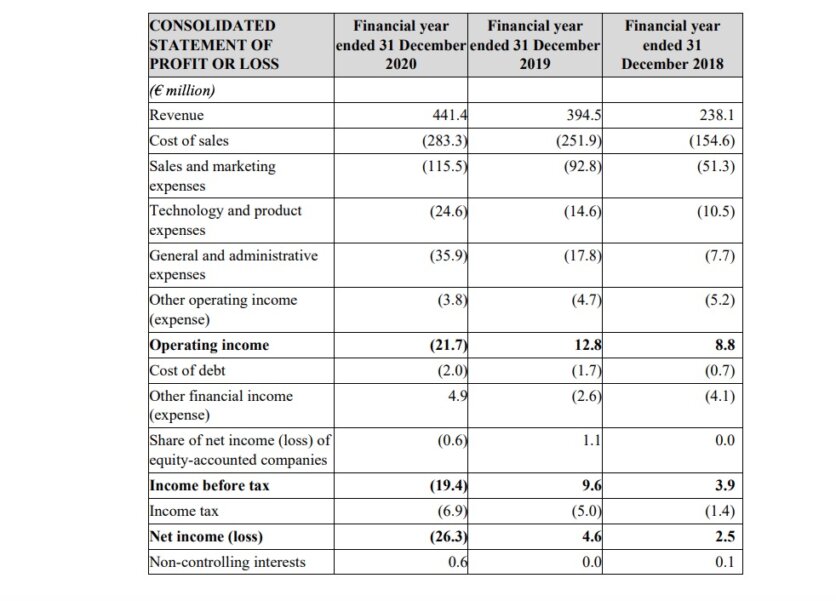 ---
3) Believe spent over $150 million on acquisitions from 2018 to 2020
Believe's pre-IPO filings reveal that the company spent €21.0 million on acquisitions last year, €39.9 million on acquisitions in 2019, and €65.5 million in 2018. (Net of cash acquired, these figures stood at €19.4m, €37.0m, and €56.4m respectively.)
That's a total gross acquisition expenditure over the three years of €126.4 million – equivalent to $154.5 million at current exchange rates.
---

---
Believe's pre-IPO documents break down precisely what this money was spent on.
In 2018, Believe acquired:
German metal label Nuclear Blast for €19.0 million net of cash acquired (€1 million);
Groove Attack, an independent German company specialising in hip-hop and incorporating GoodtoGo, for €25.2 million net of cash acquired (€8 million);
A 49% stake in Lili Louise Musique, home of the Tôt ou Tard label, for €12.3 million.
In 2019, Believe acquired:
Indian Bollywood music specialist Venus Music Private Ltd for €32.6 million net of cash acquired (€2.8 million);
Another Indian company, Entco Music Private Ltd., specialising in the production of live events, for €1.1 million;
A third Indian company, Canvas Talent Private Ltd., which specialises in services to artists, for €2.1 million;
In France, Believe also acquired a 49% stake in 6&7 SAS for an undisclosed fee.
In 2020, Believe acquired:
A majority stake (60%) in the DMC label in Turkey, for €18.8 million, net of cash acquired (€1.6 million). This deal included the consolidation of Doğan Müzik Yapım ve Ticaret A.Ş. and Netd Müzik Video Dijital Platform ve Ticaret A.Ş. within the Believe group;
A stake in Ircam Amplify, a subsidiary of the Institut de Recherche et de Coordination Acoustique/Musique (IRCAM) charged with creating value from licences and expertise, for €500,000;
The assets of SoundsGoood, a company that specialises in the creation of playlists on streaming platforms, for an undisclosed fee.
---

The MBW Review is supported by Instrumental, which powers online scouting for A&R and talent teams within the music industry. Their leading scouting platform applies AI processes to Spotify and social data to unearth the fastest growing artists and tracks each day. Get in touch with the Instrumental team to find out how they can help power your scouting efforts.Music Business Worldwide